Zwolse8 conclude pact: doing @ Zwolle
Just signing up to the Sustainable Development Goals is too easy, according to the boards of Zwolle's MBO and HBO institutions, which together form the Zwolse8. That is why, on Friday 5 November, they signed a pact: a concrete policy and activity plan for Zwolle and its region. Not only signing, but SDG doing at Zwolle.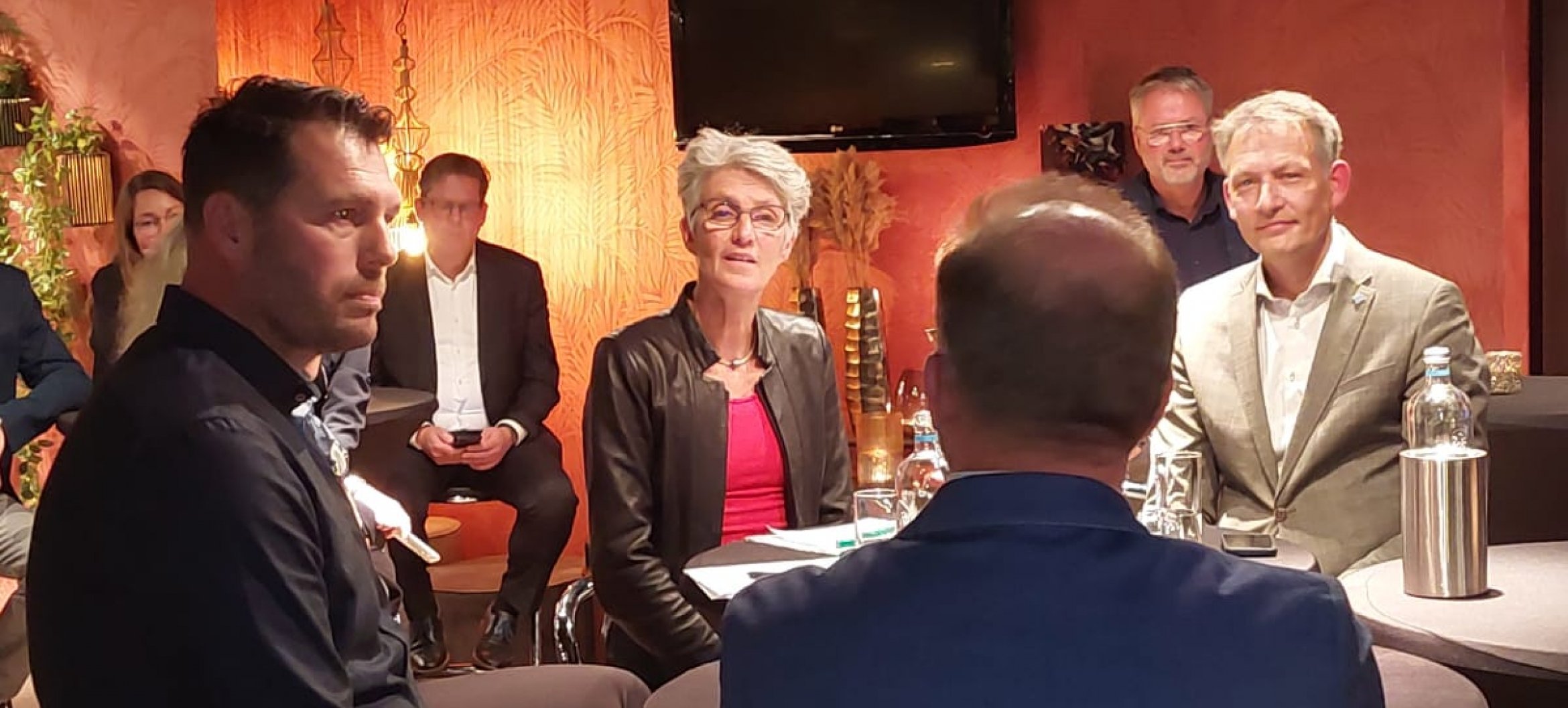 Working together on Sustainable Development Goals
The Sustainable Development Goals (SDGs) are seventeen goals to make the world a better place in 2030. They are a global compass for challenges such as poverty, education and the climate crisis. The SDGs were agreed upon by the countries affiliated with the United Nations (UN), including the Netherlands (source: www.sdgnederland.nl). Read more about the SDGs here (in Dutch).
Governors of educational institutions, the Mayor and Aldermen of Zwolle and the Queen's Commissioner of the province of Overijssel met in Enschede on 5 November to learn from each other's experiences, and also to strengthen and reinforce ties within and between the regions. The University of Twente provided a valuable insight into future-oriented innovative education in a European perspective. Various innovative partners gave their views on innovation, the importance of the Sustainable Development Goals and cooperation between the regions.
Visit to AKI ArtEZ Academy for Art & Design
On the morning of 5 November, the directors visited AKI ArtEZ Academy of Art & Design. There, Pim Kokkeler spoke as coordinator of the Booster Festival about putting makers from the East on the map and attracting the music industry to Twente. Tjerk de Groot told more about The 4th Location, Carola Werger spoke about the impact of Music Therapy (Music for Moria project) and Ina Bode spoke about the flexible educational concept of the AKI and the BioLab.
The interactive day was all about connecting with Twente, cooperation, mutual informal contacts and of course tackling the SDGs. The participants thought about and worked on a concrete policy and activity plan for Zwolle and the region in order to organise real power. The atmosphere was enthusiastic, which is a good thing for follow-up connections in the future.
Important role students
When it comes to working together on sustainable development, students of educational institutions in particular have an important role to play, said Vinod Subramaniam, Chairman of the Board of Governors of the University of Twente. "The biggest impact education can have with the SDGs is through all the students going into society: if they are all educated with the SDGs then that has a huge effect."