Online theatre: iMAE partner The Playhouse goes on
In 2020, the international Masters Artist Educator (iMAE) programme established its site specific college at the Playhouse in Derry/Londonderry for the fourth time. But on March 16th, the doors of The Playhouse had to close to the public.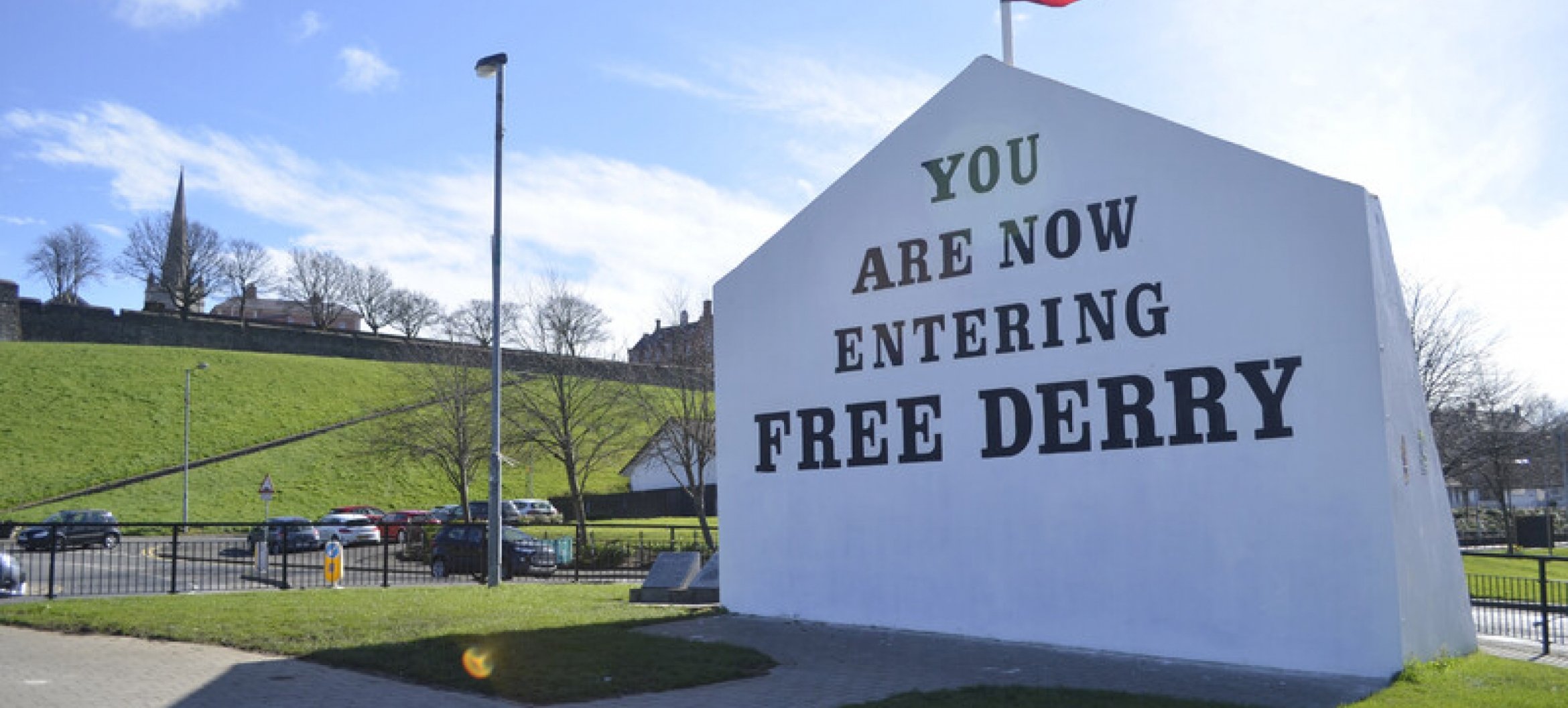 Derry is a highly creative city in Northern Ireland that was heavily impacted by The Troubles and more recently, by its proximity to the border with the Republic of Ireland (Europe). These agendas weighed on the themes and issues explored in the iMAE college, which was scheduled to run from February until end of April 2020.
During the first three weeks of the Derry / Londonderry college, students worked out of the iMAE studio based at The Playhouse. The group participated in a variety of lectures, community meetings, field trips and other activities related to the context of Ireland. The second part of the college placed the students in community organisations, where they worked as artisteducators in resident, developing their own projects in collaboration with a given group or for that matter individuals. While some located their research in these sites, others became more autonomous and found their publics through open ended methods that included narrative inquiry and a/r/tography.
Due to the lockdown, the iMAE master students unfortunatley needed to travel back to the Netherlands sooner than expected. But in collaboration with The Playhouse, they still experienced a meaningful Site Specific College. Since the closing of the theatre, Derry Journal reports, 'the determination to effect local and global change through story sharing remained, to educate and inspire, and to deliver art which shines a light on issues impacting the local community. The Playhouse constructed a programme of live performances, workshops, festivals and conferences inside the theatre, all to be streamed across the world via a newly installed live broadcasting infrastructure.'
Curious? Have a look at the online programme of The Playhouse.
Read the full Derry Journal article.
Discover more about the international Masters Artist Educator.