The various ways in which artificial intelligences regard people
In his graduation exhibition, Arthur Duindam is showing two projects: a research project about computer vision and the various ways in which computers and artificial intelligences regard people.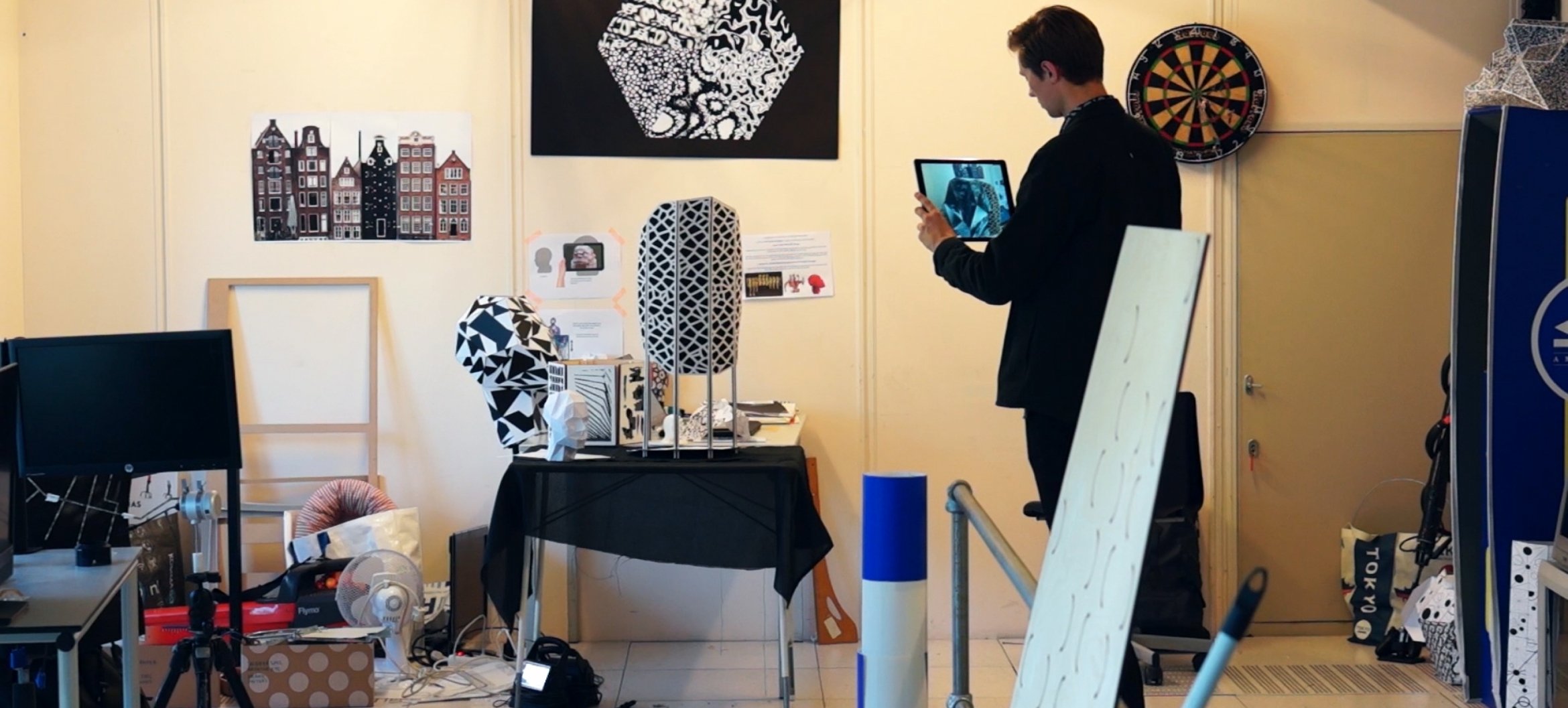 Arthur: "I am going to install four large sculptural heads in a space, around which people can walk carrying iPads. The patterns on the heads are scannable. By means of pattern recognition, augmented reality, images then appear on the faces on the iPad.
I was asked to design a video installation for GoShort as part of their virtual reality film programme. The 'Unfolding realities' installation shows the transition between traditional 'straight' films and 360-degree virtual reality films.".
Interaction Design has changed its name to Design, Art, Technology