What about Pockets as a Safe Space?
APRIA is now showcasing the artistic research outcomes of their second Open Call, Redefining Oikos: Where do we feel at home? Seven contributions from ArtEZ students and staff delve into the complex meaning of oikos, re-examining concepts of home and the tension between safe and harmful spaces in times of crisis. Each week APRIA publishes a new submission, so check our website and social media for the latest arrivals!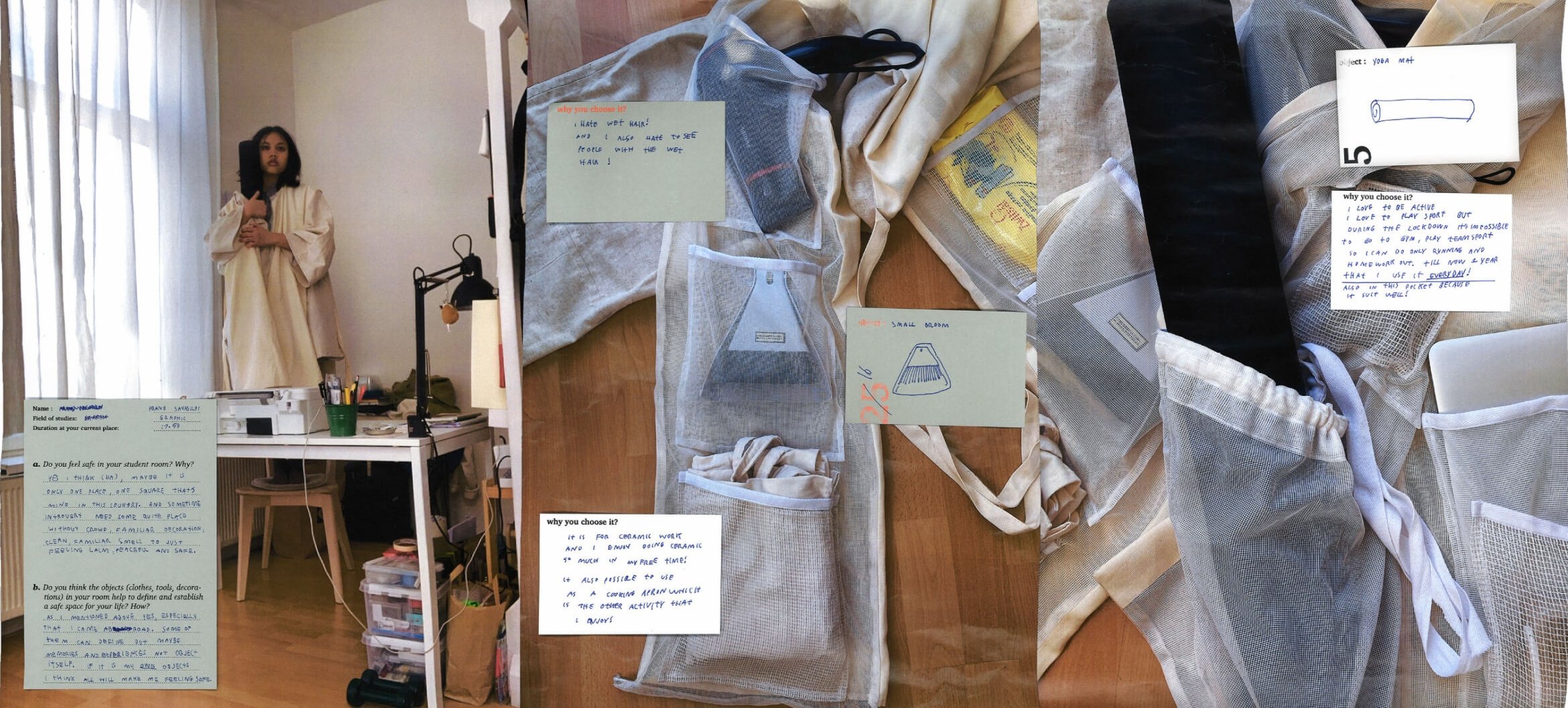 The combined privilege and challenge of living abroad as international students during Covid-19 led Alessandra Varisco (M.A. student in Critical Fashion Practices) and Lu Lin (practitioner and cross-disciplinary designer) to create 'What About Pockets as a Safe Space?' - a research collaboration questioning notions of safety and intimacy in the nomadic lifestyles and living environments of international students.
They developed a garment as a metaphor for shelter, where the body can settle as the inhabitant of a room and the pocket serves as an intimate space. "In the impermanent scenario we live in nowadays, finding a safe space might be very urgent but also delicate and problematic", the duo write.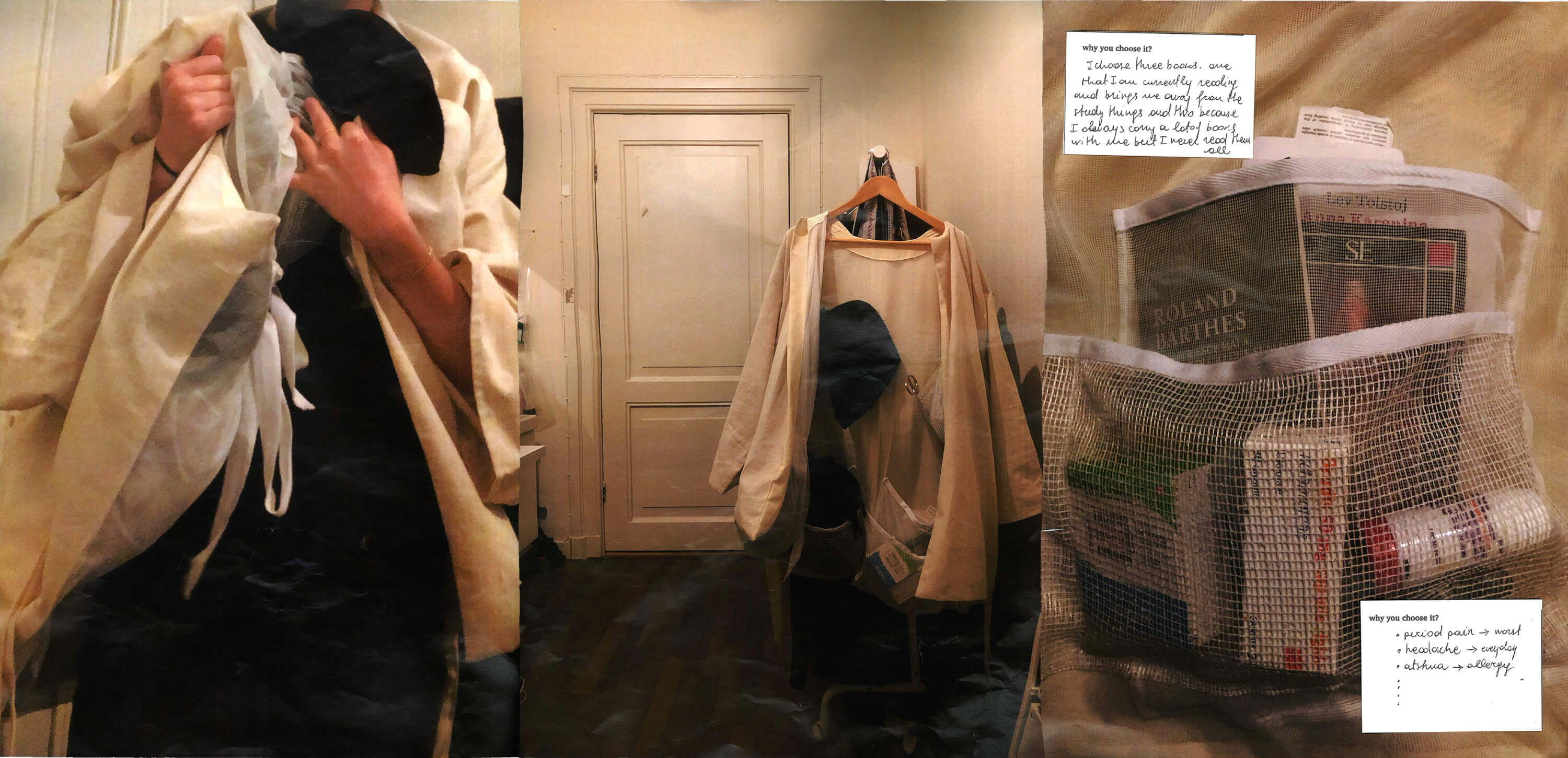 "Every time we move from place to place, we enter a new empty shelter, a new empty room. When we arrive, we open our luggage and boxes, and then we position our items throughout the room to transform it into a private space. In this project, we translated the empty room into an empty garment with a lining full of pockets."
"By using pockets as a research tool, we engage participants to reframe the definition of space and give personal interpretations, collecting diverse experiences of safety through the garment."
The collaborators also quote Janet Myers as an influence: "'In the days when people often shared bedrooms and household furniture, a pocket was sometimes the only private, safe place for small personal possession'."
Read 'What About Pockets as a Safe Space' here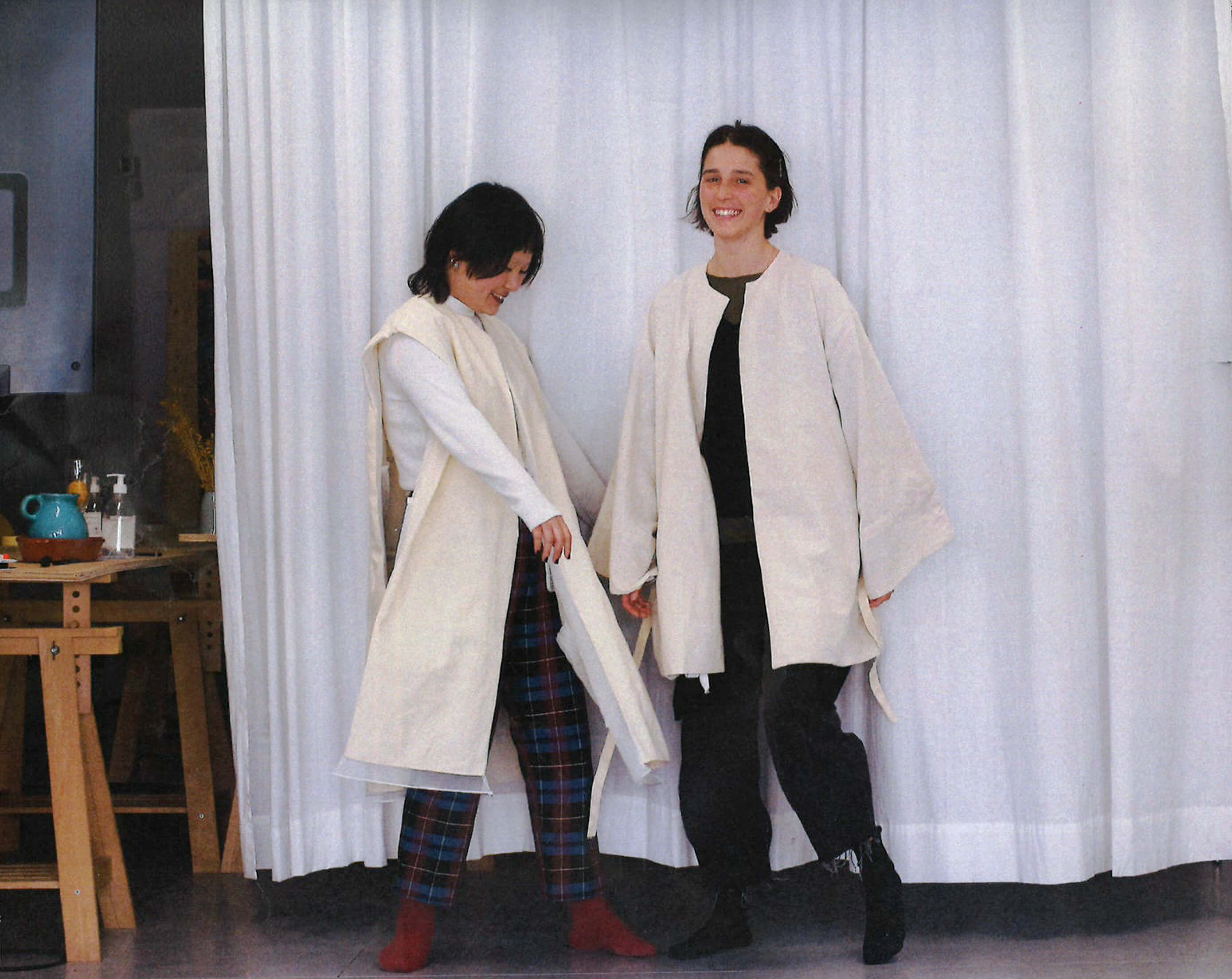 ---
About APRIA
ArtEZ Platform for Research Interven-tions of the Arts / APRIA is an online platform that curates a peer-reviewed journal (APRIA journal) and publishes high-impact essays, image and sound contributions that examine art and interventions of the arts in relation to science and society, and that encourage dialogue around themes that are critical and urgent to the futures that we will live in.
Are you interested in publishing on APRIA?
Contact us via contactapria@artez.nl.
More information?
Check out the APRIA website, or follow APRIA on Facebook and Instagram.