'If you design for the now, you'll always be too late'
Bregje Hoogenbosch has wanted to be an architect since year four of primary school. She feels that how the world looks in the future is very important, and she wants to contribute to that. "Spaces provoke a lot of reactions." In summer 2021, she will be graduating from the Interior Designer Associate Degree course (Interior_design AD) in Zwolle.
Your career as a student at ArtEZ usually begins with a selection day. The same was true for Bregje, who thought she wouldn't be considered good enough for ArtEZ. She was afraid they would see her as too down-to-earth and practical. But that same day she got the good news: "We want you here". "I was so delighted, I thought 'It was meant to be'."
Spaces are never finished
"I started on an interior consultant course at higher vocational level (MBO). I enjoyed that for a while, but I've had enough of objects now. They're just... objects. I'm actually more interested in everything around those objects, where you put them. The space, in other words. That was my primary focus during the two years of the Interior Designer Associate Degree (Interior_design AD)." Bregje has learned a lot over the past two years. For example, that she prefers not to work towards a product but finds the process itself the most interesting part. "When you're working with spaces, you get to focus on that process much more – because spaces are never finished, because the people within them also relate to them. A space provokes more of a reaction, you have an interaction with it. You can move within it, you can be physically in it."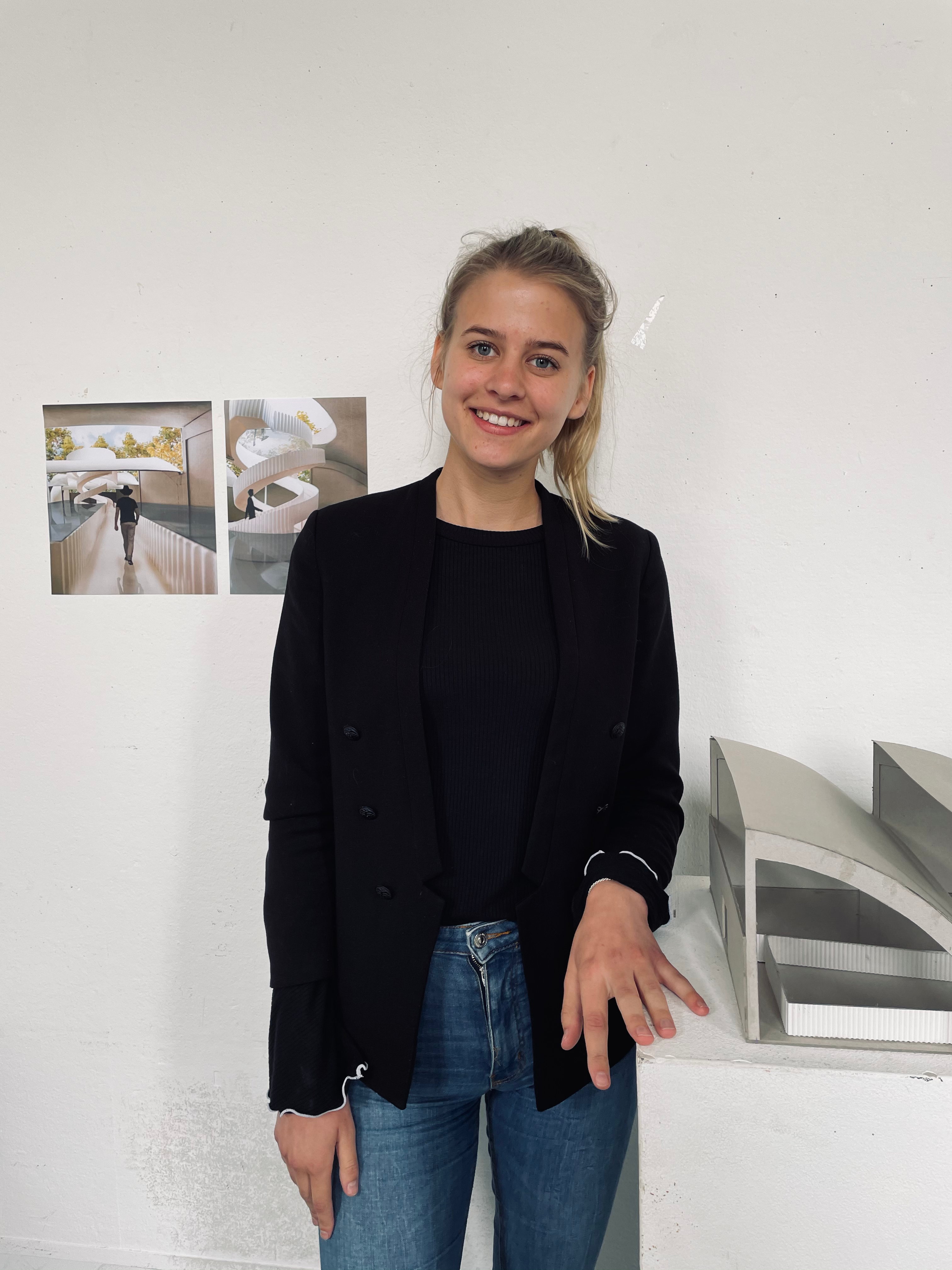 Respect for the discipline
Bregje has also learned to always maintain an inquiring attitude. To never just say something. To never make assumptions. "One lecturer gave me this advice: 'Choose your words carefully. If you use a word – for example, 'modern' or 'industrial' – always ask yourself: what does that word mean? Is it actually correct to use it in this way?' That was an eye-opener for me because by doing that, you demonstrate respect for the discipline."
Hidden Water
For her graduation project, Bregje created a work called Hidden Water. Water is an important theme for her. Not surprisingly, as she is from North-Holland, where the landscape consists of sixty percent water. "I often cycle along the top of the dikes and I see the water every day. My graduation project concerns the water in the Netherlands. I look at how the water level is rising, what the Netherlands are made up of and what is concealed within that story. We live underwater: to us that seems natural, but of course it isn't. I wanted to reveal that, to make people aware of it. It's not that I feel we need to live more sustainably, but I do consider it important to create that awareness. Through interaction and experience, I hope to provide an insight into the Dutch water in an abstract way."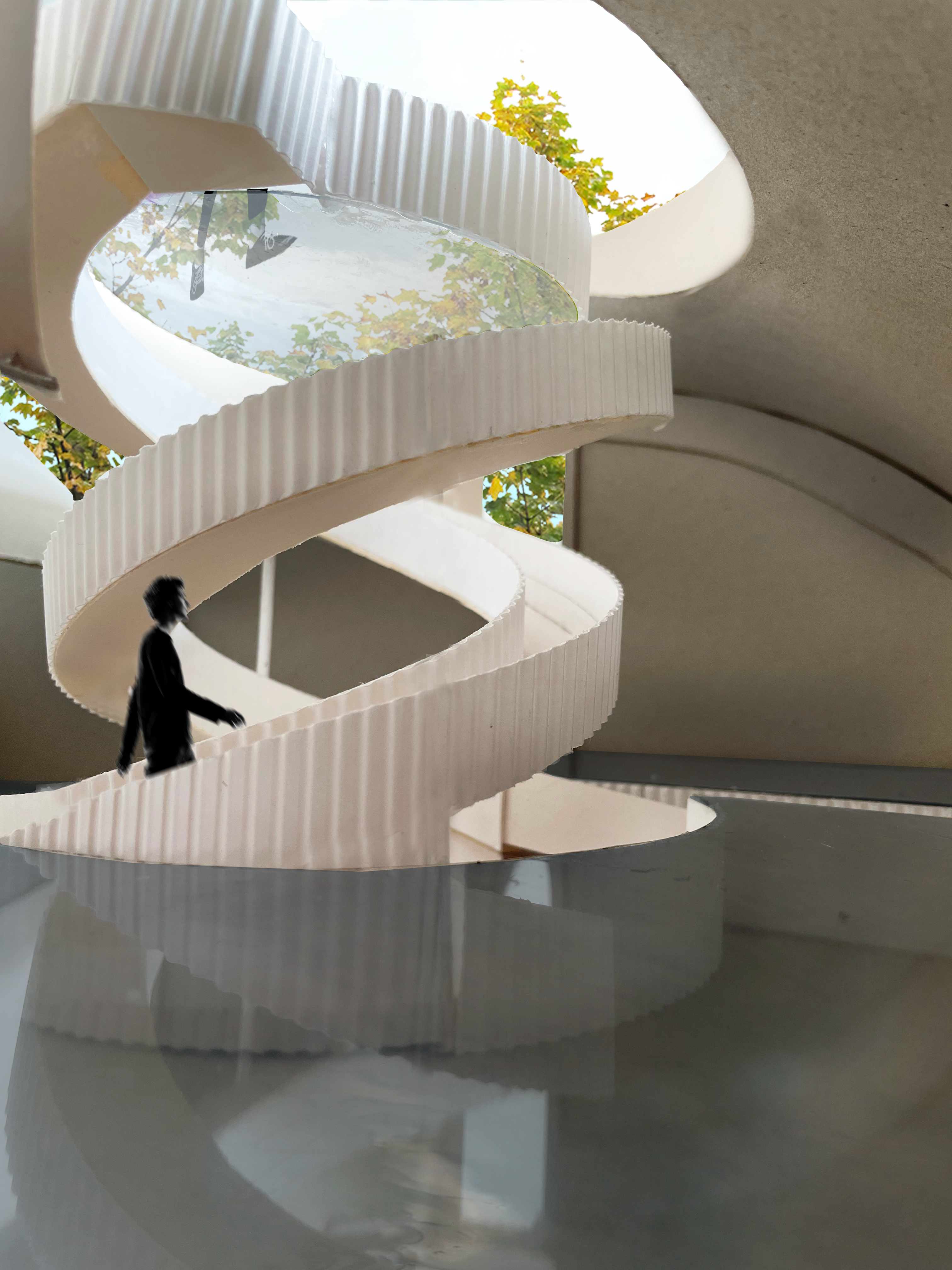 Designing for the future
Bregje never designs for now, she designs for the future. "I find that much more interesting. I am convinced that if you design for the now, you'll always be too late. Through my work, I want to show how I see the future." What about Bregje's own future? "First of all, I'm going to take a gap year. Take a break from studying, because I've been doing that for six years now. After that, I want to start my own business. And I want to continue studying, perhaps at ArtEZ or perhaps Spatial Design at HKU. I really want to follow the architecture path."
"I am convinced that if you design for the now, you'll always be too late. Through my work, I want to show how I see the future."
"I don't see myself developing big buildings, but I do love the idea of using architecture to change the functions of existing buildings." There is so much you can do there, she explains. For example, we haven't changed our living rooms in years. All living rooms are focused on the TV. "And everybody has a TV. Why doesn't one person have a TV and another a pool table? That's one way of living together. I find it strange that that's never changed. I'd like to contribute to a different way of thinking about the spaces we use on a day-to-day basis.
Follow Bregje