Everything intrinsically motivated
Anouk van Lith is graduating from the bachelor of Theatre in Education in Arnhem and is in the middle of the rehearsals of her graduation show EMMA. Meanwhile, the actors with whom she is creating the performance, Nigel Appelboom and Sofie Burghoorn, are busy rehearsing. Tuesday, July 6, is the day. At 20:00 you can watch EMMA's live stream, at atd.world. What was the road to graduation like? And what is Anouk's plan after graduation?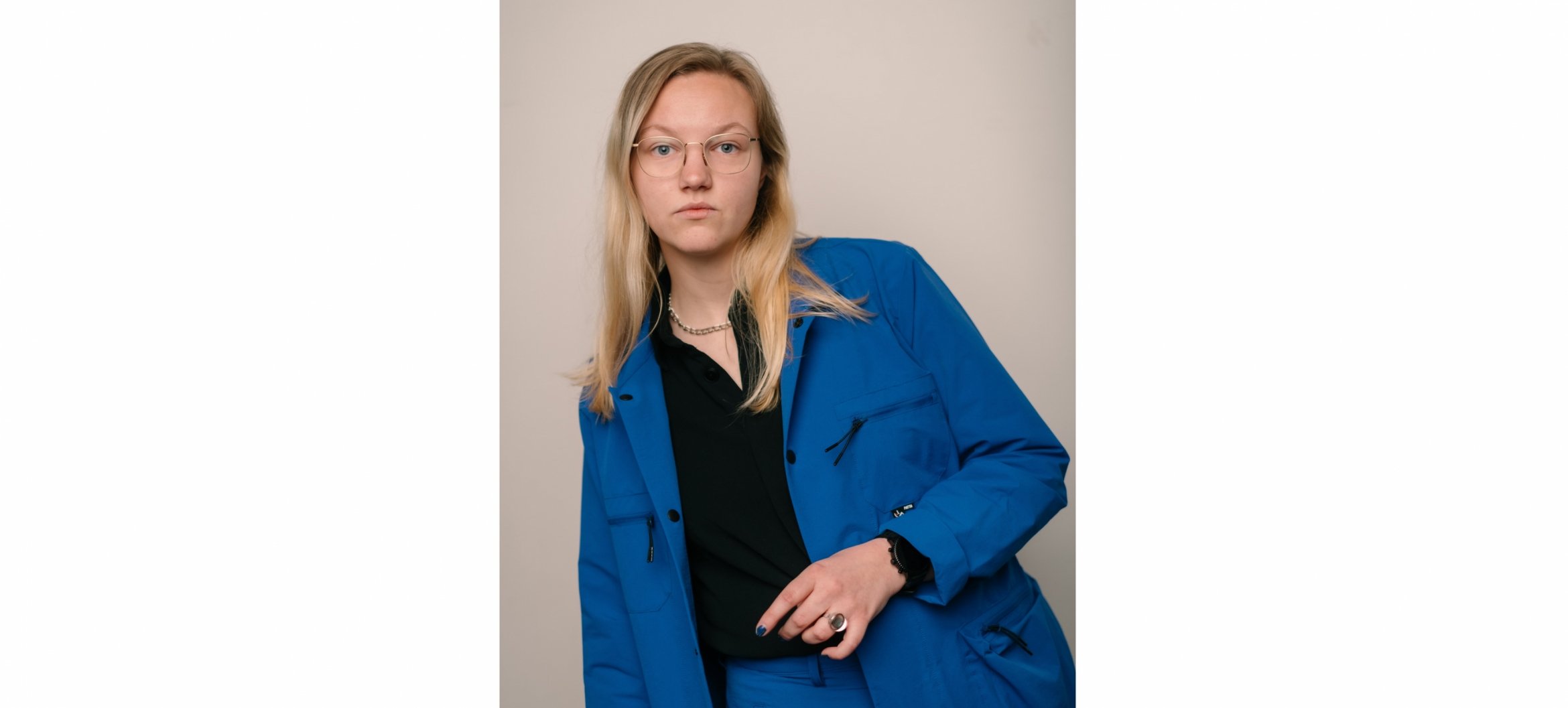 Anouk feels that now, after four years, everything is coming together: 'It's cool to find that it really fits where I am now. Things arise from a certain intrinsic motivation. And that is exactly what I totally go for in my work, be it teaching, developing a workshop or creating a show.'
EMMA
Anouk is in charge of the direction and concept of her graduation performance EMMA. 'Emma Sulkowicz (they/them/their), artist and former Columbia University student, is at the centre of our performance. Emma was raped by Paul in 2012. When Emma reported this rape, it was kindly rejected for lack of evidence.
My actors – Nigel and Sofie – and I have an intrinsic motivation to work with the subject of sexual abuse. It's a long creative process; We've been working on it since December. Trust is the basis. I'm convinced that that arises when I share things myself. By being constantly vulnerable towards each other, we have built strength.
Along the way we discovered that EMMA is not specifically about the anecdote of our facts, but about the larger construct and taboo surrounding sexual abuse. What all three of us find really weird about Emma's case was that there were no witnesses. We thought: "If you'd put one foot into that room, you would have known enough. What if we made Emma's possessions come to life and had them testify for her?"
That's what we do in our performance. The actors construct Emma's story and her possessions get to say something. Some saw something, some were in a closed cupboard, and so on. As a result, what these things – or characters – have experienced varies. So it's about awareness. Everything is not as black and white as the police say. Losing a case doesn't make it any less real to someone.'
Leading learner
'Intrinsic motivation is also essential in class situations. Then the questions of "what do you need" and "why are you here" form the starting point. Both sides – me as an artist educator and as a student – have a drive to learn something. Because I myself want to learn too, as a leading learner.'
Passing the baton
'The course was cool and it was great to be a student. As a student, I invested a lot in the education of the Theatre in Education course in Arnhem: I was on the participation council, on the course committee, and I chaired the sounding board working group. Our year is a pilot version of new curriculum. That means that things are still growing, but there is now much more room for artistry and personal creativity. As a result, the graduates of our class all have a different vision. I think it's important how we shape this education and it feels great to have had a part in that. I was keen to contribute. Now it's time to pass the baton.'
Future
'I'm bursting with ambition and ideas. Based on my vision in which intrinsic motivation is paramount, I would like to teach a secondary vocational education theatre course. The age of secondary vocational education students interests me: it's a time to work on a topic such as intrinsic motivation. Through self-reflection, you determine how you will position yourself. And that's exactly what you need to do at that age. When I am transparent as a teacher, I inspire them too. That's also about intrinsic motivation. It's about the same need to learn. And about helping each other.
When I go back to my actors, I am both a maker and a teacher. And I always will be.'