"The Honours Lab helped me find my purpose as an artist in society"
What can you do when you want to enhance your study programme with additional, sometimes interdisciplinary, topics? Burja Podlesnik has found the answer. The now second-year student in the Dance Artist bachelor's course stumbled upon the Honours Lab and became intrigued.
The Honours Lab provides students with a range of tracks that run alongside the standard course curriculum. These tracks are in-depth multidisciplinary courses in which students dive fully into artistic research, current theories on a variety of topics and current urgencies in society regarding different artistic practices.
Challenging the brain with the Honours Lab
Burja was immediately drawn to the Honours Lab. As someone intrigued by interdisciplinary connections, especially those involving philosophy, she felt compelled to explore them in her research. "I needed something to challenge my mind," she explained, "and dive deeper into the theoretical aspects of my art." The Honours Lab tracks provided the perfect combination of theoretical depth and artistic practice, exactly what Burja was looking for in terms of intellectual stimulation.
I needed something to challenge my mind, and dive deeper into the theoretical aspects of my art."
Burja Podlesnik, Honours Lab participant and bachelor's student Dance Artist
Artistic autonomy and critical engagement
Burja chose to pursue the "Where is the Artist?" track, which focused on exploring the role and position of artists as professionals. "Throughout the programme, I engaged with various concepts related to artistic autonomy, such as the origins of this notion and how it relates to critical engagement with the world," Burja explained. Additionally, she explored how artists can use their work to respond to the blurring boundaries between nature and culture, gender and racial identities, and humanity and technology. Burja: "through this track, I found my own place and purpose as an artist in society."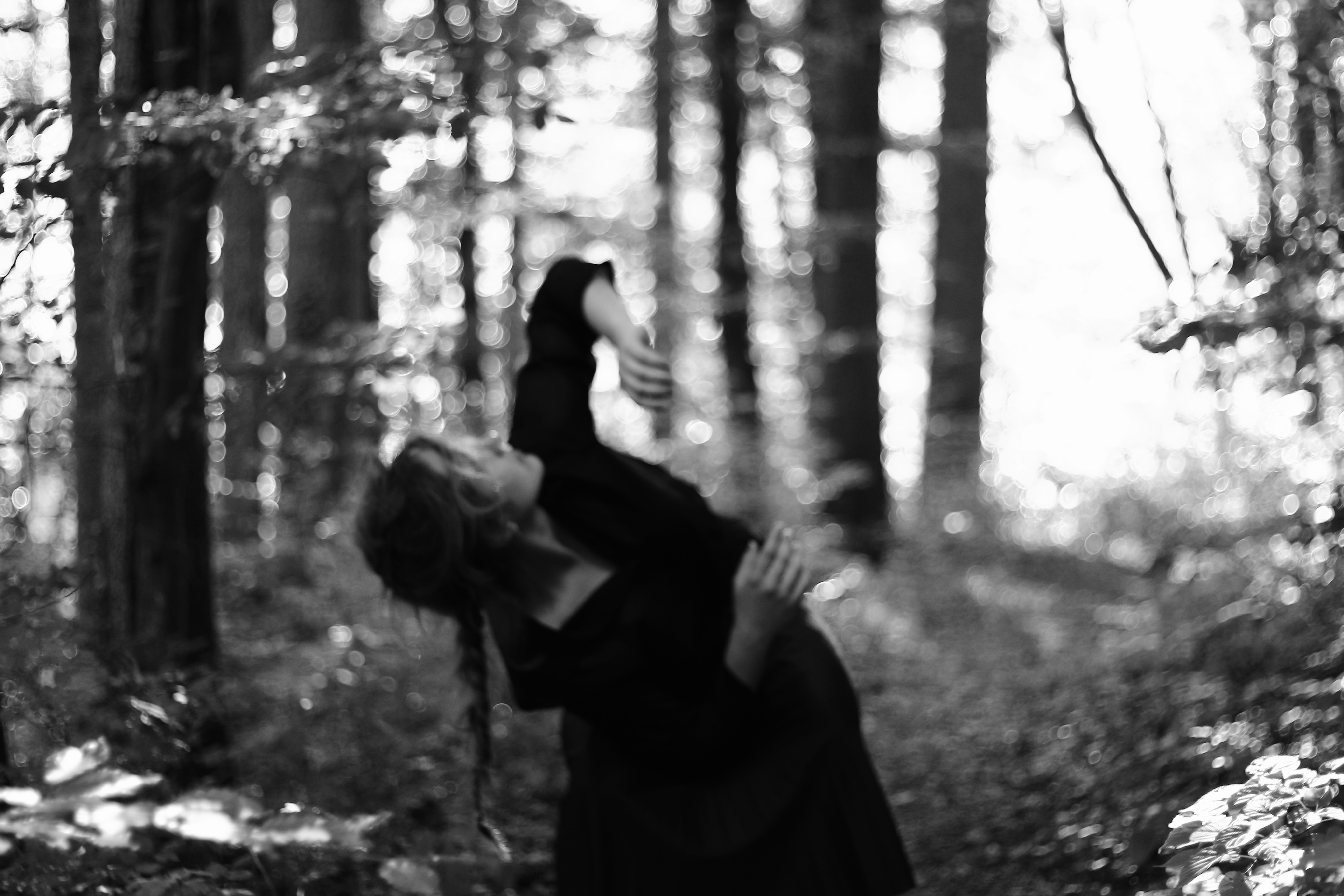 Learning to listen
During her time at the Honours Lab, Burja enjoyed how constructive of an environment it was. Burja: "I learned to actively listen to other people, to not only say what I think but to really listen to others. I also learned that it is perfectly okay to change your mind on a topic." Though at times it was a challenge to combine her main programme with the track, that did not stop her from persevering. It was worth it for her to do so, because the experiences she had in the track were quite different from her main programme, even down to class structure.
It's not about failing, but about trying
For Burja, something particularly helpful was that every meeting began with an introductory session hosted by different students, which also included herself with a movement class. "That really challenged our traditional notion of authority," she explained. "Of course the lecturers were leading the programme, but they also participated in debates and were open to hearing students' perspectives. I never felt intimidated or hesitant to express my opinion, which I normally would have in this situation. Even now, I think that being wrong isn't so bad. There is a lot to learn from making mistakes. It's not about failing; it's just about trying.
Thinking broadly
Philosophers' names or theoretical terms are no longer foreign to Burja. She can now recognize several names and terms in the theory classes of her dance course, thanks to the Honours Lab. "I have a more sophisticated artistic map thanks to the Honours Lab. Hearing the other students talk about the same things I was, just expressed through a different art form or medium really helped me think more broadly in my own creations. I feel like there is a tree in my mind that extends out into several different artistic branches."
I learned that it is perfectly okay to change your mind on a topic."
The journey is the reward
Burja has never once regretted choosing the Honours Lab. For her, the Honours Lab has been all about the journey, not the end product. "I wish everyone could have this opportunity. I feel like I've gained so much, and I now have a much broader perspective. The entire process was valuable, which isn't something that can be shown simply by my final paper. The same applies to art: during the creation process, you explore so many different things! The final product is really just a tiny reflection of the whole journey."
When asked if she would join an additional track again if given the chance, Burja smiled and was enthusiastic. "Absolutely! Have any new ones been approved yet?"
Follow Burja
Develop your research skills with the Honours Lab
Do you like to go the extra mile, are you curious and do you want to be intellectually challenged? If so, the ArtEZ Honours Lab is for you. The Honours Lab offers various tracks throughout the year that you can follow alongside to your regular study course curriculum. These are diverse, in-depth courses in which you will engage with current theories, practices and forms of research.
More information about the Honours Lab
Become an independent dancer with the bachelor's course Dance Artist at ArtEZ
ArtEZ's modern and contemporary dance course, Dance Artist, prepares you to be a unique and influential dance artist in the ever-evolving field. Through this bachelor's course, you will develop as a (co)creating dancer and maker, while also discovering and embodying your own artistic identity. With a strong focus on nurturing your curiosity towards other makers and your surroundings, this course offers the tools you need to thrive in the dynamic world of dance.