'The show must go on!' - A healthy mindset?
'The show must go on.' Those are famous words. But maybe there's a healthier mindset we can apply, especially for dancers. This is part of Ina Schwarte Ortega's research with which she graduated at the bachelor course Dance in Education in Arnhem.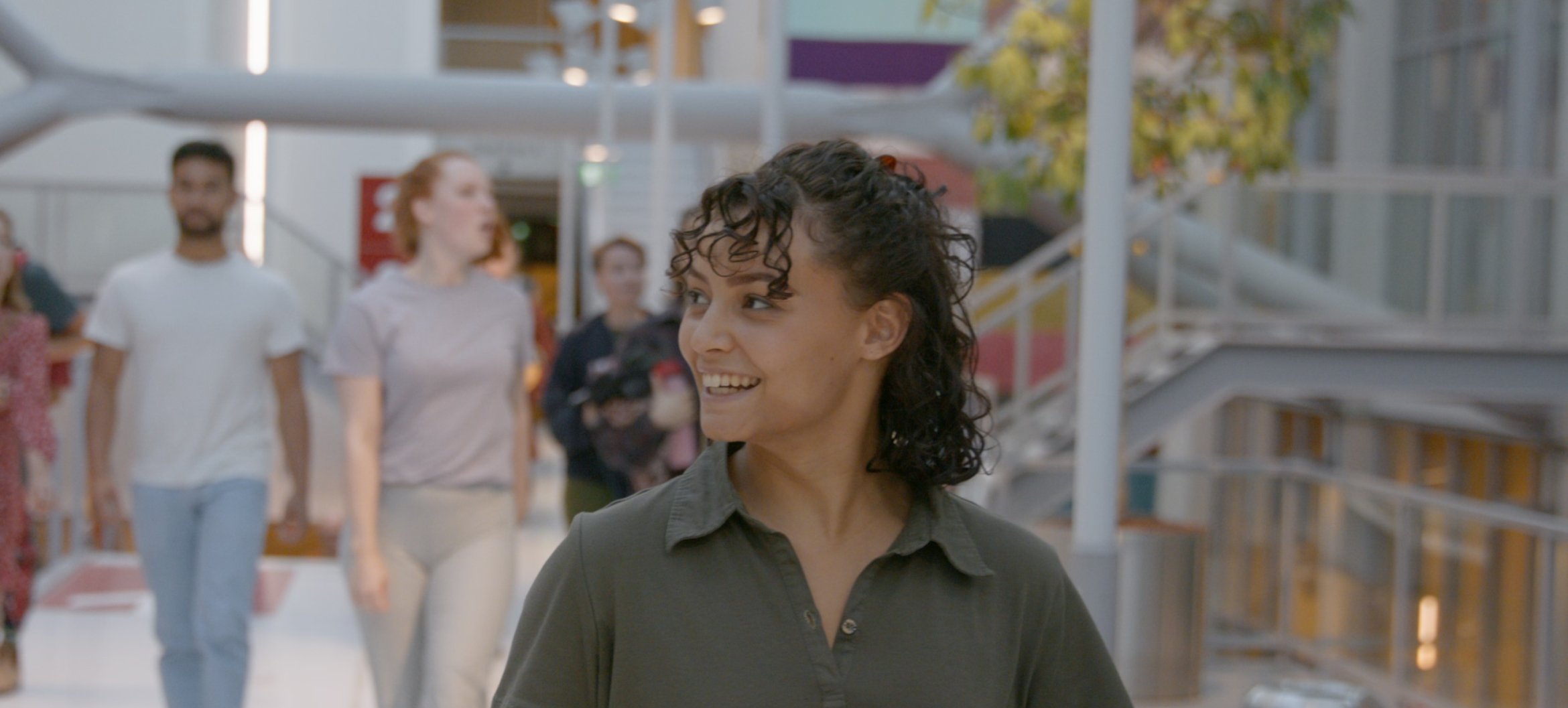 Proprioception, what is that?
For her final work, Ina wrote a thesis about proprioception: your awareness of the position of your own body. She explains why this is crucial for dancers. "With a well-developed body awareness you can use your body better. This means that you can train your body better, too." Her research focusses on injury prevention, injury recovery, and your mindset as a dancer. "Often it's all about 'the show must go on.' But with my research, I looked at how you can integrate this awareness of your own body in technical dance lessons. Think of training in a healthier way and working on your mindset."
Dancer, maker, educator, and entrepreneur
Ina says that during your time at the course Dance in Education, you develop your artistic skills as a dancer, maker, educator, and entrepreneur. "A lot of people think that with dance, you can only become a dancer. But that's not true. You can also teach or become an entrepreneur and manage a dance school."
"When I look around me, I find it beautiful to see how each student chooses their own individual path after graduating."
Ina explains that you get the needed support from the teachers, your fellow students, and all the available facilities at ArtEZ. She also talks about the many collaborations you do during this course. You work on different projects within a group, including interdisciplinary projects where you get to know students from other courses. "So even on a social level, this course is a lot of fun."
Dancing in Berlin
Ina wants to move to Berlin. "I love the dance scene in Berlin." She wants to combine being a teacher with being a dancer. "I love teaching, but I also find it important that I'm a physical example for my students."
"Be yourself. You get a lot of freedom at the course. So make sure you're clear with what you want."
Dance in Education
During the course Dance in Education at the Academy of Theatre & Dance in Arnhem, you develop your artistic skills as educator, dancer, maker, and entrepreneur. You work on your presentational and technical dance skills, you study in a multidisciplinary and international environment, and you get a lot of room to grow into an artist educator with your own identity. You also receive plenty of extensive individual guidance and coaching from lecturers with a modern national and international dance background. After you graduate, you will have earned a first-degree teaching qualification.