Long live the naked revolution!
That is the aptly-named title of the manifesto Zoë Rullens, a Graphic Design student at the ArtEZ Academy for Art & Design in Zwolle, wrote as a culmination of her graduation work. For Zoë, the naked body is not anything to be ashamed of, and certainly not an object to always be sexualised. In a photography and sculpture installation, she confronts the spectator with the details of the ordinary naked body.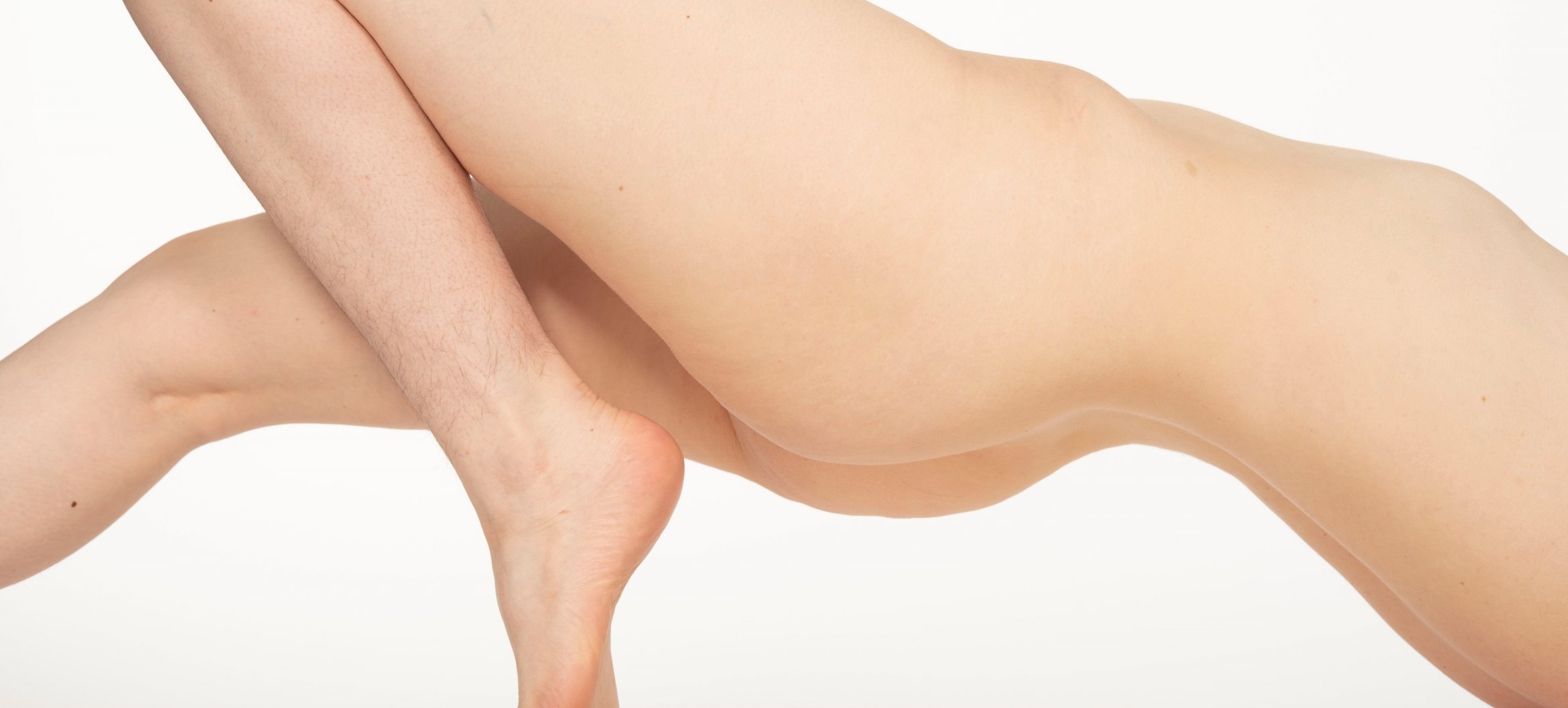 Visual artists, including graphic designers, are responsible for a great deal of the images we come into contact with every day. As artists, we should pave the way towards the normalisation of our own nakedness." That's what's inside Zoë's Naked Manifesto. She gives a good example of how to do so herself in her finals work, in which she made an installation of nude photos and sculptures where the visitor must find their way through. Sometimes it takes you through some very tight spaces, where you are face to face with every outline of bare buttocks or genitals. Zoë: "I hold a mirror up to the spectator, in a way that confronts them with their own ideas on nudity. It is a confrontation of their own shame."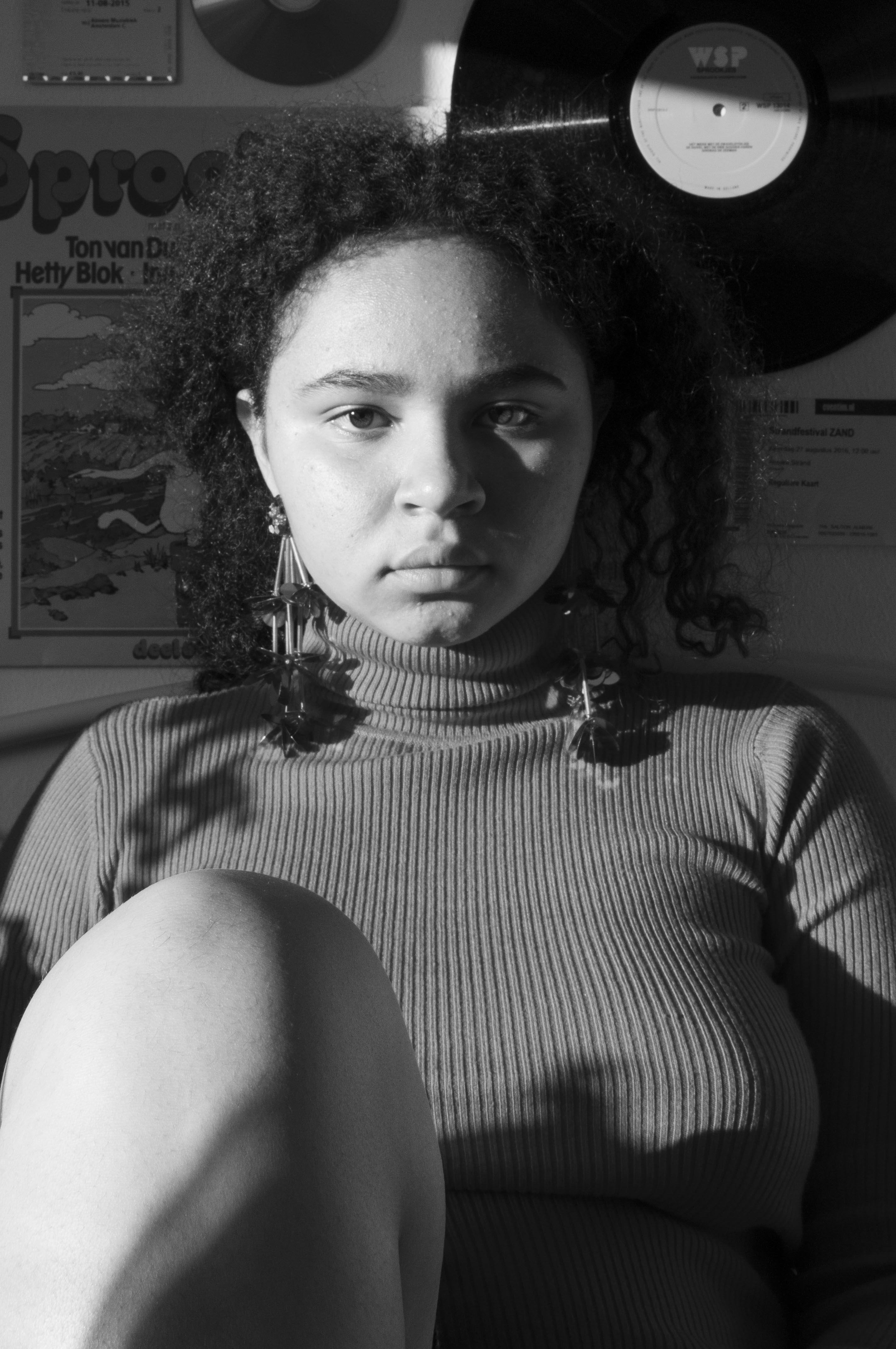 Rodin and Erwin Olaf
Zoë's fascination with nudity began in secondary school, during a school outing for her class, Cultural and Artistic Education (CKV). The class attended an exhibit on Rodin, which mostly consisted of nude sculptures. The exhibit also featured an exposition on photographer Erwin Olaf, in whose work nude ballet dancers play a central role. "From that moment on I started looking at our bodies in a totally different way," Zoe recalls. "All of a sudden I was able to see just how beautiful nudity really is. That insight has inspired all of my work up until now." At the time, that CKV class was also the reason that Zoë applied for the Graphic Design course. "In my social circles, nobody did anything with art. I never thought about applying for an art course. My CKV and drawing teachers were the ones who encouraged me to apply; they really helped me a lot."
Pushing the boundaries
From the beginning of her studies, Zoë has been playing around with the boundaries between graphic design and art:" the majority of people think that graphic design is just logos, posters and typography. But it is much more than that! Graphic design is first and foremost about transmitting a message by means of combining text and image. Sometimes I took quite an abstract approach to that, just as I have done now in my finals work. Luckily, by this point, my teachers understand that about me and my work, and support me in my more abstract pursuits. I find it so nice that I get the freedom here to experiment and push the boundaries."
Graphic design is

first and

foremost

about transmitting a message

by means of

combining text and image.
Alienated from nudity
Naturally, then, Zoë's finals work is not a poster or a logo, but a installation of photos and sculptures that she created herself. "The beginning work done on the subject of my final actually occurred in the third year of the course. There was a programme on the telly around that time called 'Gewoon Bloot' (Simply Exposed). During the programme, kids in the audience could ask questions about the nude bodies of volunteers that were onstage for that purpose. There was such a hullabaloo in reaction to that. Bizarre! I couldn't understand why." Zoë threw herself fully into her design work and did research on why there is so much shame and taboo around the naked body: "What really is shame anyway? Where does shame around nudity come from and which factors contribute to it? This is what my research concluded: since it's no longer normal or common to see nudity in everyday life, we have become alienated from nudity and nude images. And exactly because we are not exposed to it, that causes us to no longer want to see any nude images. It's a vicious cycle! The only places where you can still see nudity outside of an erotic context is in a sauna or at a nude beach. Furthermore, in the nude images we are exposed to, they are almost always cast in a sexual or objectifying light. So now, if you show your naked body, the whole world would immediately associate it with sex. Of course you won't always feel good about that, and that's where the shame comes in."
The search for nude models
It became Zoë's mission to take nude images out of a sexual content and let nudity be just that, nudity and nudity only. Before the photography sessions Zoë did an internet search for models. To find models, she uploaded her Naked Manifesto to an artists' forum page. "The reactions to it were so positive. Many people share the opinion that nudity should not be something taboo. They wrote to me that I had finally articulated something that they agreed with and felt strongly about. I was able to find a lot of models quickly." It was especially exciting because Zoe didn't meet her models until the moment they took off their clothes to pose in front of the camera. "But the more I photographed, the more relaxed it became. I often heard afterwards that my models all felt very safe, that was great to hear."

#nofilter
Zoë photographed her volunteers freely, without a lot of fuss. #nofilter is an understatement. She captured every hair, dimple, and wrinkle. Zoë: "I wanted to portray the body as it is. Not made more beautiful or hidden in shadows. Marijke, the head of my department, skimmed through my photos and found it so powerful that they were so "in your face." You can't hide from them at all. In my exposition I challenge the spectator to take a firm stance on how they feel about the naked body."
Creating a cultural revolution
The naked body continues to fascinate Zoë. Upon her graduation, she hasn't yet said the final word on what she wants to say on the subject: "I want to continue to study autonomous art part-time on my own and delve even deeper into this subject, to continue breaking the taboo on nudity. Of course, it's impossible to start a cultural revolution on your own. But I hope that I can at least get people thinking with my finals exposition. You have to start somewhere!"
More information about the Graphic Design course
Follow Zoë