Resilient construction in a changing climate
Each month the Future Justice programme publishes stories from students and alumni, presenting their visions of the future. Each participant offers a glimpse of a possible future, from their own perspective and artistic practice.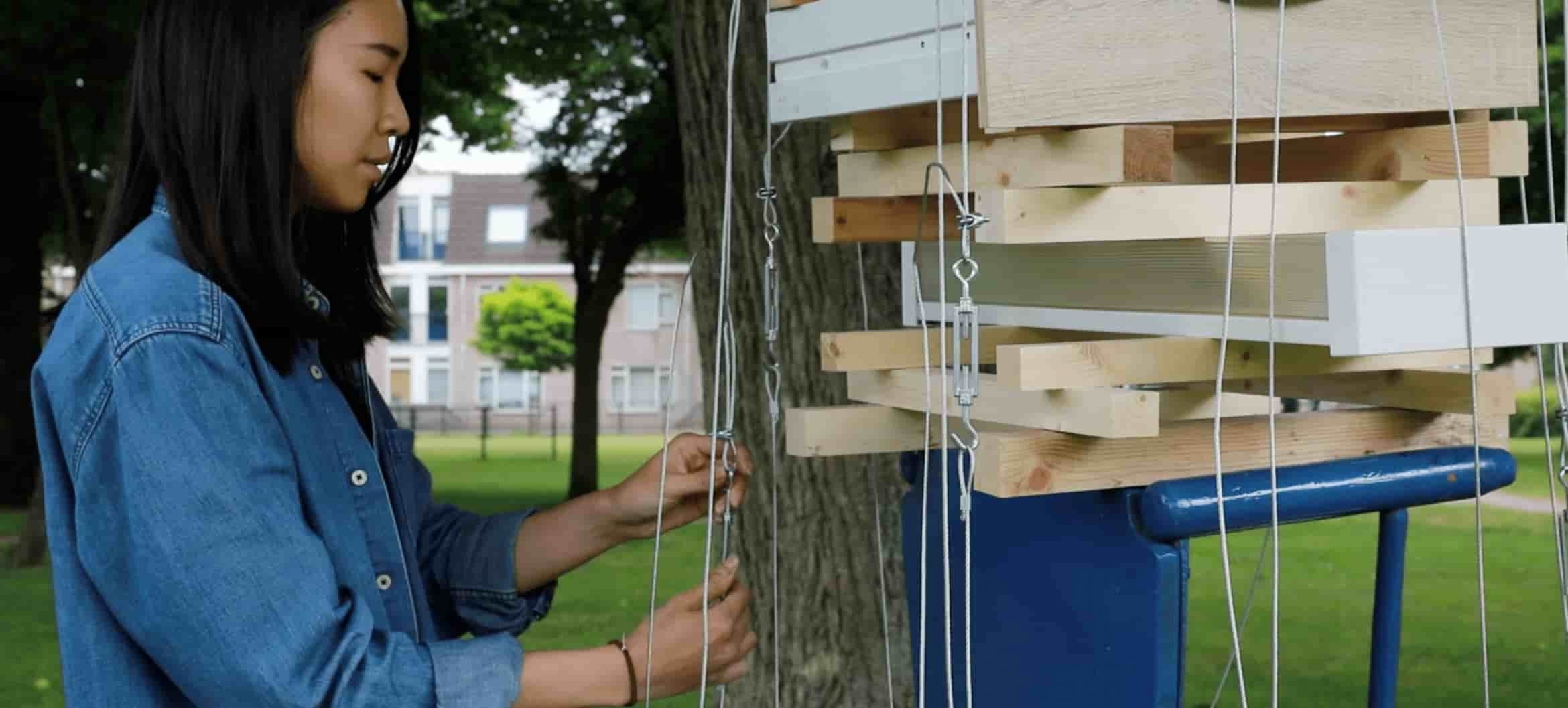 The first publication is about resilient construction in a changing climate. We see and hear Ying-Ting Shen (Interior Architecture Master in Zwolle).
Bio Ying-Ting Shen
Ying-Ting Shen is a Taiwanese interior architect, currently based in Rotterdam. She has been working as a professional architect since 2012 and came to the Netherlands in 2018 to study for a master's degree in Interior Architecture at ArtEZ University of the Arts.
In her design practice, the environment and human emotions are the essential guidelines. Contemporary building methods tend to be unified. Structural beauty is replaced by decorative materials and in that sense, extra materials are consumed. In her research, she recontextualizes traditional construction methods and creates an emotion-related sense of space. She introduces the essential beauty of the space and merges it with the profound connection between people's emotional experiences and physical space.
Memory Shelter Manual
Ying-Ting was also interviewed during the finals. In that story and on Ying-Ting's website we see her video tutorial, which helps you make your own shelter.
Future Justice is a programme that has been developed on behalf of ArtEZ Studium Generale and the Honours Lab, and is run by the Aesthetics & Cultures of Technology professorship.