"My dream is to be in the New York Times one day"
Not all students are the same. Some only look at the assignment they have to do that day. Others are more ambitious. They are already busy thinking about the time after their studies. Julia Gazenbeek, Illustration Design Zwolle, definitely falls into the latter category. So it's no wonder that her first paid editorial illustrations have already been published. "My dream is to be in the New York Times one day."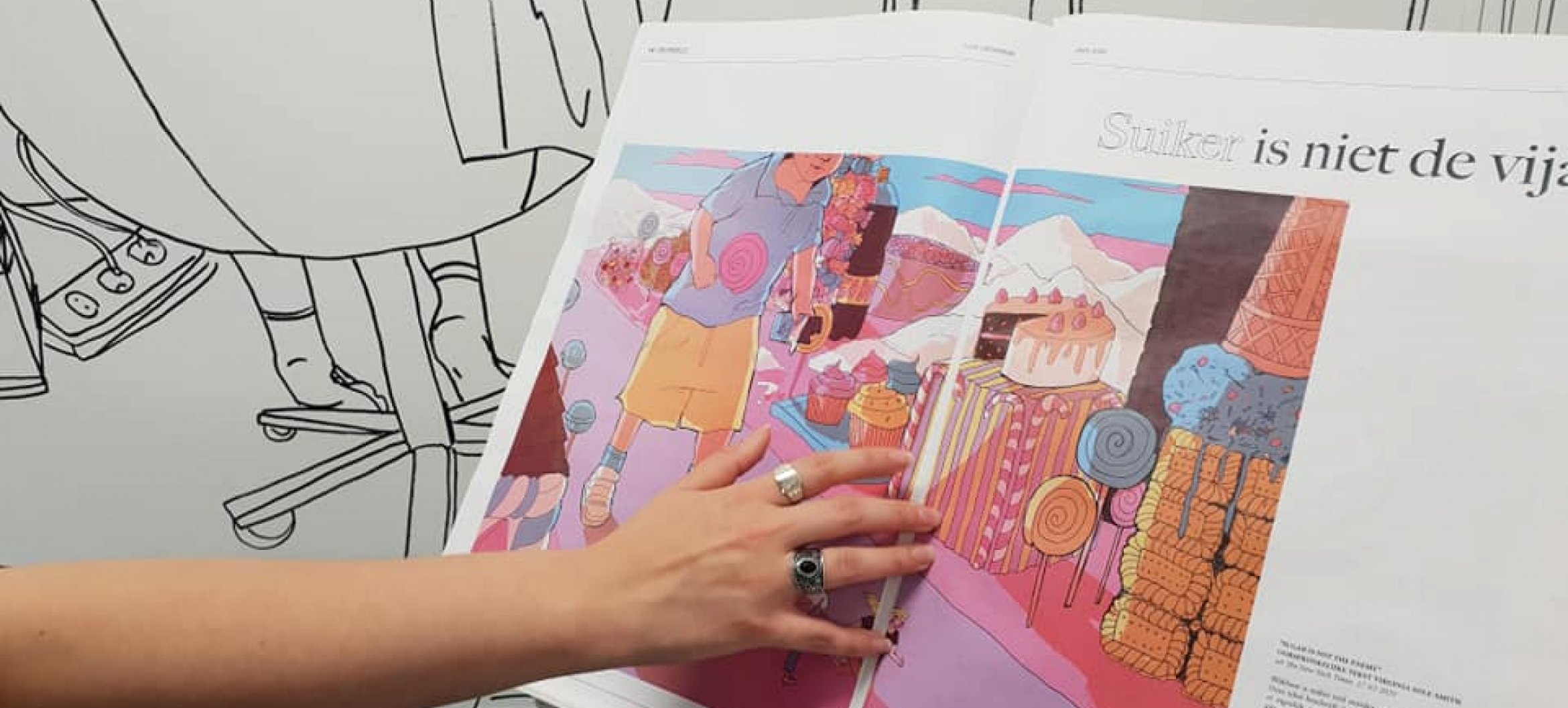 At the time of the interview, Julia has not yet graduated. But she's not worried: her work is good, only the presentation needs to be improved. Julia: "It's all about the end product, that has got to show people who you are and what you've got in you. I have chosen a newspaper as the presentation form for my editorial illustrations."
Published work
Over time, she has made a lot of very different work, but she really likes the editorial illustrations and that's the direction she plans to continue in. "I was very enterprising even during the course. For instance, I established contacts with the director of Trouw. I got to do shadow assignments for that newspaper, which taught me how to communicate about my work, and I have actually done published assignments."
Humour, room to breathe and a light touch
Julia always took her work seriously. Until she realised that perhaps she was getting too involved in her subjects. She was drowning in them. "Then I took a step back and decided to still tackle subjects that relate to myself, but not to lose myself in them completely." Julia created room for more humour, more room to breathe, a lighter touch. And that made her work better. "If you are so serious about your work, you make it personal and that makes you vulnerable to criticism. I'm past that now."
Newspaper
The newspaper she made as her graduation project is about quite diverse subjects: the coronavirus, films, meat substitutes, criminal grandmas and more. "I made editorial illustrations to go with everything. The articles about those subjects are not in the newspaper. The articles inspire me, they work with my work, but they are not the most important thing", explains Julia.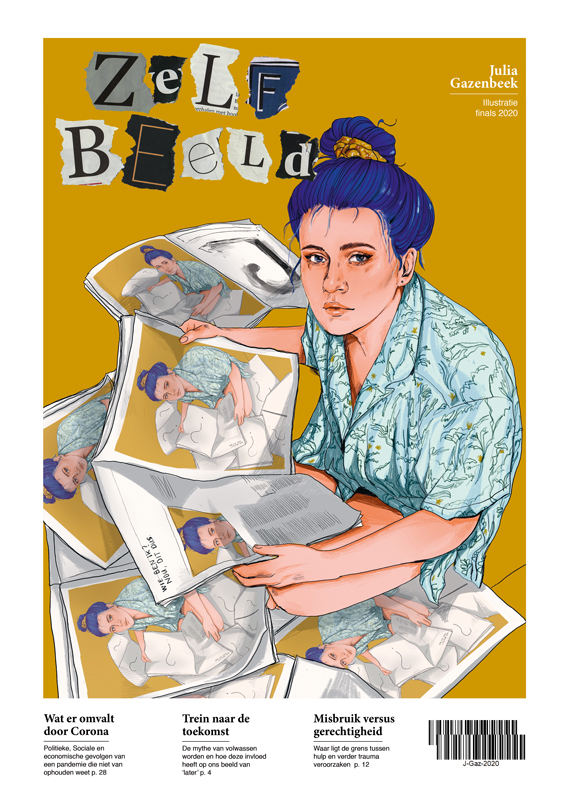 Stubborn
She's been pretty stubborn throughout her course. "That's just how I am, it's not something you can change just like that. For example, ArtEZ Zwolle has quite a 'fine art' approach to design, whereas I always take quite a commercial perspective." When she started on the course, she wasn't very open to that different approach but now, four and a half years on, she understands it better. "The Academy pushes back the boundaries of creative knowledge and that's what a course should do. It meant I had to find a balance between forging a career and being an artist."
Creative environment
At ArtEZ, Julia found an environment where everyone is very creative, both lecturers and fellow students. "That's very valuable and it really stimulates you. Although there were plenty of things I didn't take on board unquestioningly. I always asked about the why of things. But that's a good thing, it makes your work better. I don't know if I would have got as good at my work without the Academy."
The New York Times
Halfway through the course, Julia already knew her focus should be on editorial illustration. So over the past year, she has devoted as much of her time as she can to that. "That has proved to be the form in which I am best able to express myself. In the coming time, I will continue to focus on editorial illustrations and try to get paid assignments in that area. My dream is to be in the New York Times one day. If I manage that I'll be happy and I will have achieved what I want to achieve."