Learning to be your own teacher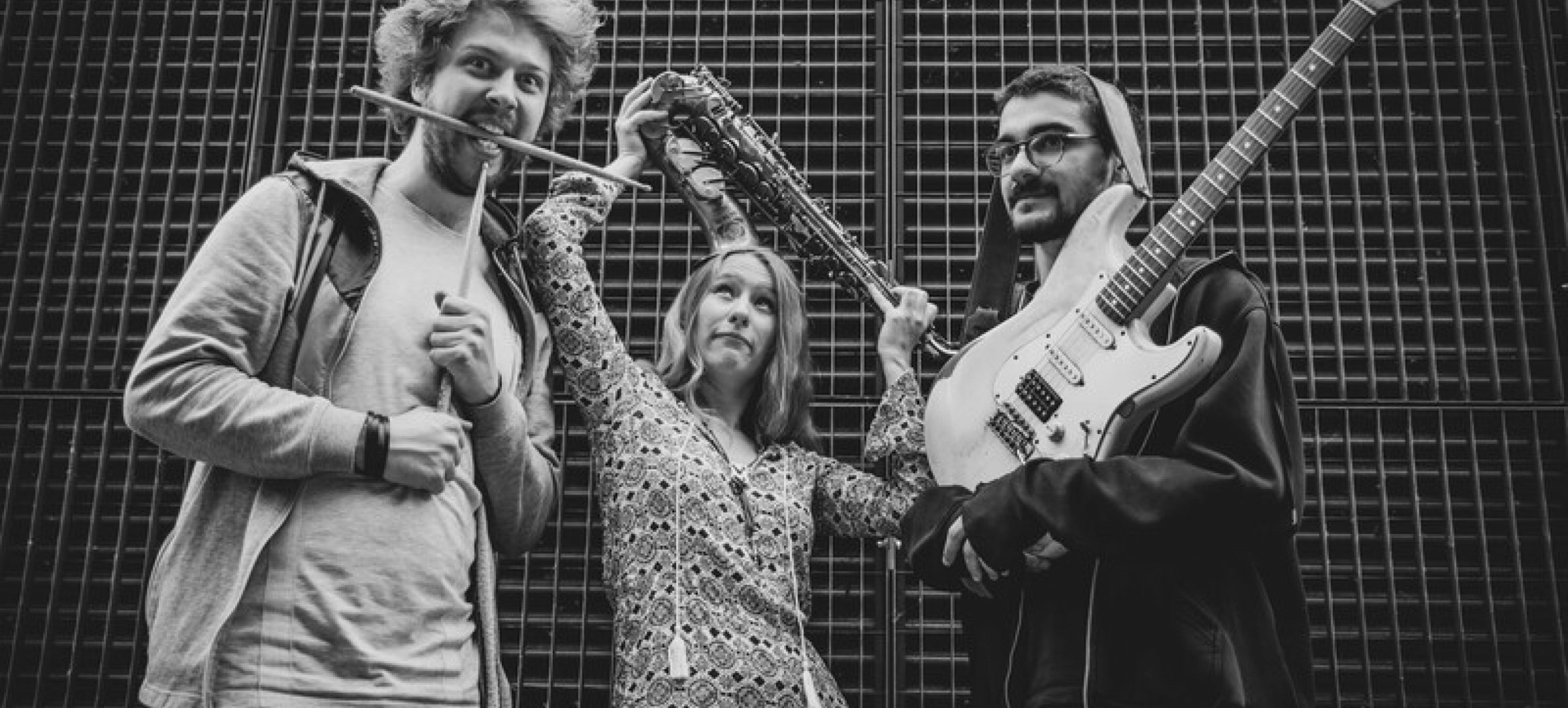 If you have seen Inga Rothammel's graduation presentation, you feel like you already know her. Inga's saxophone appears to be an extension of her body. Here she reveals more about her graduation presentation and her time at the Academy of Music.
Inga Rothammel, Jazz & Pop, Academy of Music Arnhem: "Due to the coronavirus, we were only able to start rehearsing two weeks beforehand. Luckily, our trio has been going for nearly a year and a half, so we quickly picked up where we had left off. During the show, I missed the audience reaction: I always try to make a connection with myself, the band and the audience. It gives you so much back that you can integrate into the music. That integration process is actually the best part. I knew there were people watching and there were ten people in the room, but I had to stay very focused. Not think about who was watching at home, just try to be in the music. I managed to do that. I felt as though we were more in the music than during the rehearsals. I was able to switch off the thought 'isn't what I'm doing now just too weird?'."
During your concert, there is a water element in the picture. Where did that idea come from?
"I was so fascinated by the book Wasserklangbilder. Alexander Lauterwasser tested how water reacts to music – in proper laboratory conditions. I loved that so much that I wanted to use it in a live situation. Water is so mysterious and our bodies consist of water. You can see how our bodies respond to music. When you listen to music, listen consciously, because your body will absorb it. Your body also responds to music. I can't control those movements – sometimes the water doesn't respond. It keeps you guessing. The water does its own thing, independently of me."
How did the jury react?
I have really developed over my time here. The jury said as much at the end. They were impressed by the development in my sound, technique and playing. "The music steers clear of cliches and is fresh. It's not like anything you've heard before." Their concentration didn't wander.
How was your development at ArtEZ?
At the start I was insecure, especially about my saxophone playing. During my course, I doubted myself and what I wanted to do, but I still threw myself into everything. I tried out all kinds of existing styles, from jazz to pop. I'm glad I did, because at the start of the course you have to learn everything and practice techniques. It's always worth the time trying things out and overcoming your doubts. That way, you continue to develop.
I was also very into the people. For me, the Academy of Music was a huge new world. You go out a lot. Sometimes, striking that balance between practising and enjoying time with friends was tricky. At one point I felt like I'd hit a brick wall. Michael Gustorff told me you have to learn to be your own teacher. Which made me think "wow, he's right." I was always waiting for something to come along, but it is essential to find your own structure and take responsibility for yourself."
How does that development in your music reveal itself?
"Not being dependent on lecturers and thinking in terms of 'what do I actually want to learn?' was liberating. At ArtEZ, they give you that freedom. You are encouraged to develop your own thing, your own dignity. What you capable of? What can you give people? So much has already been played and said in jazz music, but what do you actually want to say? That question came up because I no longer wanted to be limited by styles and expectations. Sometimes I want to have freedom. That's what I'm looking for: freedom and communication in the music.
In the third and fourth years, I had a lot more time to record myself and listen back and think about what I wanted to learn. One time I would work on my phrasing, another time on a theme or an area like rhythm exercises, intonation or articulation. Then I was able to ask my lecturers how I could improve certain things. In this way, I developed my own ideas and was able to experiment with my saxophone.
During Etienne Nillesen's Soundart classes, I learned how to experiment with sounds and to use my instrument in different ways than the normal way of playing. And above all also to listen. Listening is so important. At first I was just in my head, but so much more happens when you listen to people."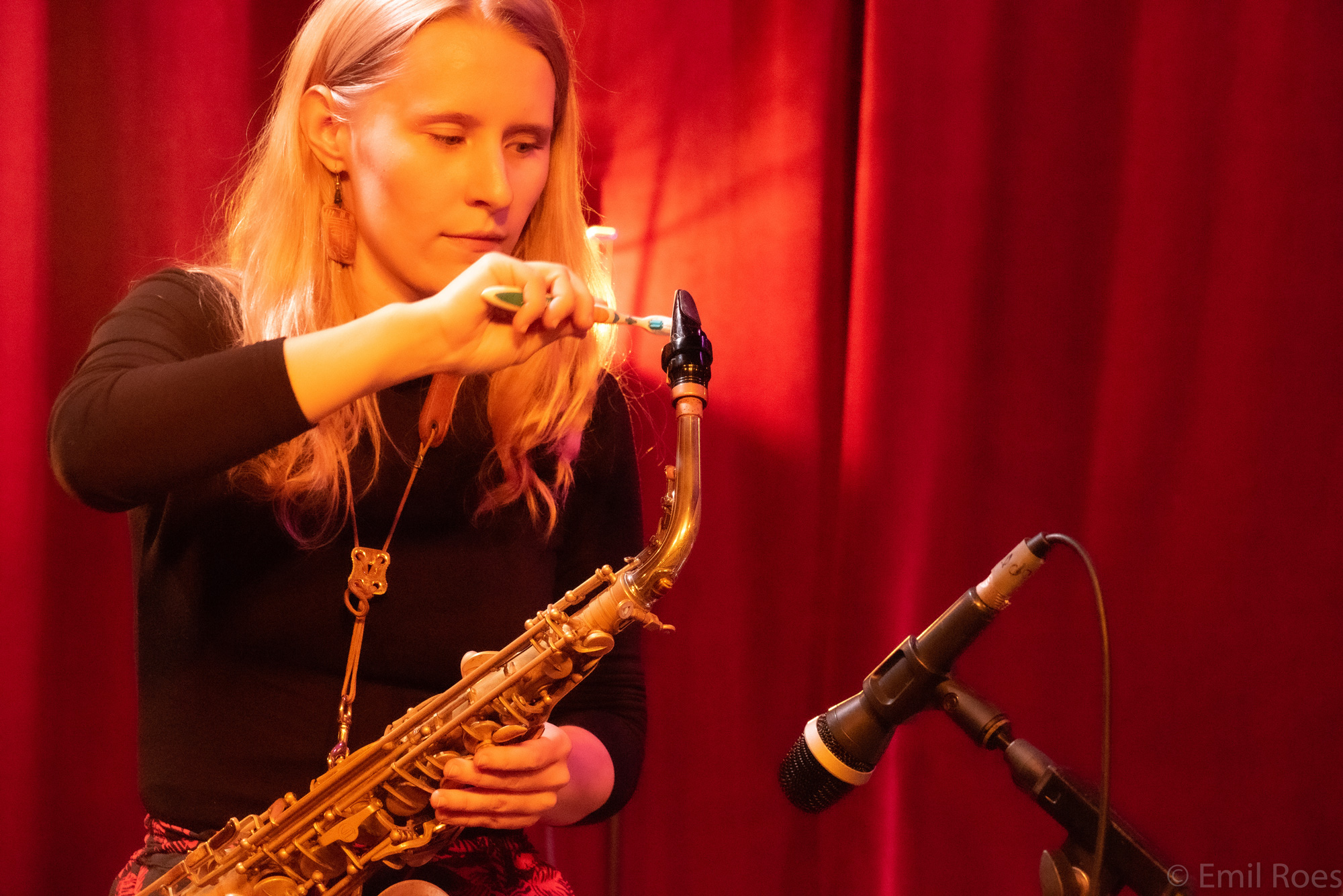 Fotograaf: Emil Roes
What are you going to do next?
"I'm going to Cologne, because that's not too far from here and where I come from is much further away. So many of my friends have moved to Cologne. I met all of them at ArtEZ. I'm looking forward to playing with them again. I'm not sure yet exactly what I'm going to do in Cologne. I have an offer from the school of music. What I really want to do is to play a lot and do multidisciplinary collaborations with dancers and work with visuals. Creating something new with people from different disciplines is my goal. And reaching and touching people."
Follow Inga Rothammel