Finding the courage to choose your own path
Evert Stroet, Pop Academy at the Academy of Music, Enschede: "Last September, I made up my mind: I decided to record an EP and CD of folk and country music with my trio 'Edward, Will & Kathryn'. Via VoordeKunst, we raised the target sum to cover most of the costs. The crowdfunding had been a success, the songs were nearly ready and in April and May we were scheduled to go into the studio. But due to the pandemic, that way of graduating from the Pop Academy didn't go ahead. That was a bitter pill, but that's how it was and now we're going to do it in six months' time."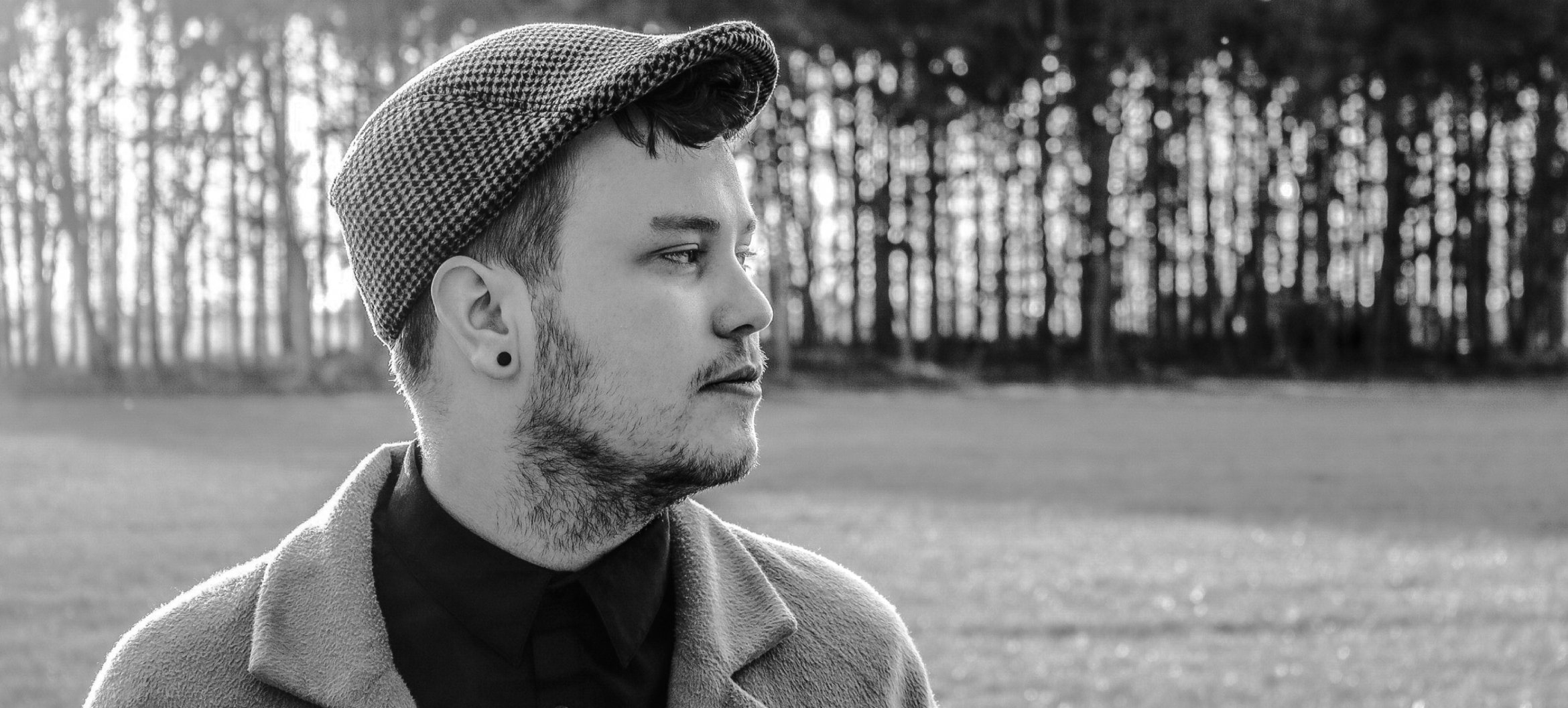 OK, let's try something else!
"How could I still graduate in a way that shows who I am and the qualities I have and makes a good impression? A documentary provides a complete picture and shows who you are. You can add music and do all sorts of things. I like that about it."
Cabin in the Woods
"My graduation documentary is called Cabin in the Woods. I locked myself away for two months in my grandad's garden house. Where he lives is really chill, in the Achterhoek region with no internet. I brought my equipment with me and recorded four songs of my own, which I made split-screen videos of.
I'm also a photographer. I show that in the documentary by means of a kind of three-dimensional exhibition, so you get the feeling of being there. Actually, that exhibition concept has now been implemented for the whole course."
"Sometimes you need time. I love nature, I find peace there.Two months in the garden house symbolise the isolation we are experiencing as a result of the coronavirus.But it was actually also liberating."
Pure and vulnerable
"Cabin in the Woods is a personal and fragile piece. I tell the story of my life, from birth to now. Recording it was scary, and so is sharing it with people. I didn't just want to share the good things, but also my vulnerable sides. Which is why I also thought about sound design. I wanted to have a track softly playing in the background as I was telling the story."
The original product can be viewed via a private link. Send a private Facebook message and get the link to the documentary along with a warm, personal greeting from Evert.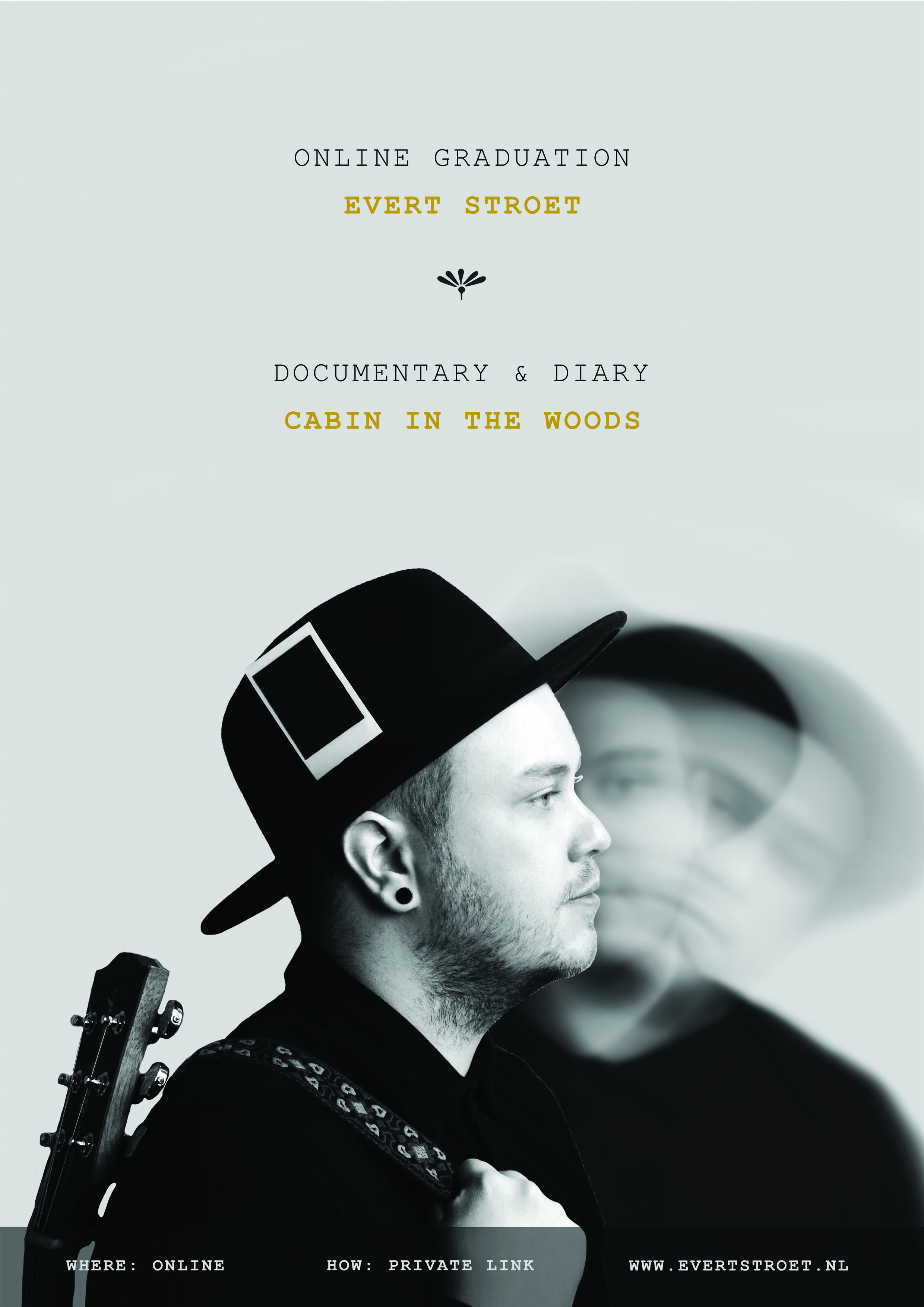 Eager to learn and multidisciplinary
"I love learning all kinds of things. During my course, I took photographs of musicians and concerts for branding and social media. I wanted to learn more about photography, so in my graduation year, I followed a minor which I put together myself, involving cinematography and analogue photography at the Academy of Art & Design in Enschede. You can also be a photographer and filmmaker if you are a musician.
"No one is going to forget the coronavirus. For nearly everyone in the arts sector, it is frustrating not being able to present things physically. That's what you want to do, and right now you can't. So you have to be creative and choose a different way. That's really difficult, but is also exciting and fun to do."
To the Pop Academy
"I knew what I wanted to study when I was 13. I took to the stage with my guitar and I knew I wanted to be a musician. I've also been singing my whole life. I found reading music really hard. The Pop Academy is very broad. You can do whatever you like. Personally, I make country music, which also falls under pop music.
So much falls under popular music. You see it at the Academy, everyone's doing something different. It's brilliant to see. One person likes rock, another person likes soul and yet another likes jazz."
Follow Evert: