Maurits Handlogten: " I'm now really aware of the narrative power of music"
Maurits Handlogten: " I'm now really aware of the narrative power of music"
"I do have some long days, with my job and my study load. But even if I wasn't doing this course, I'd still be making music in my free time," says Maurits Handlogten, a 2nd year student in The Sound of Innovation programme. "This master's is an excellent way for me to work on my personal development: I choose my own goals and then match subjects to that myself."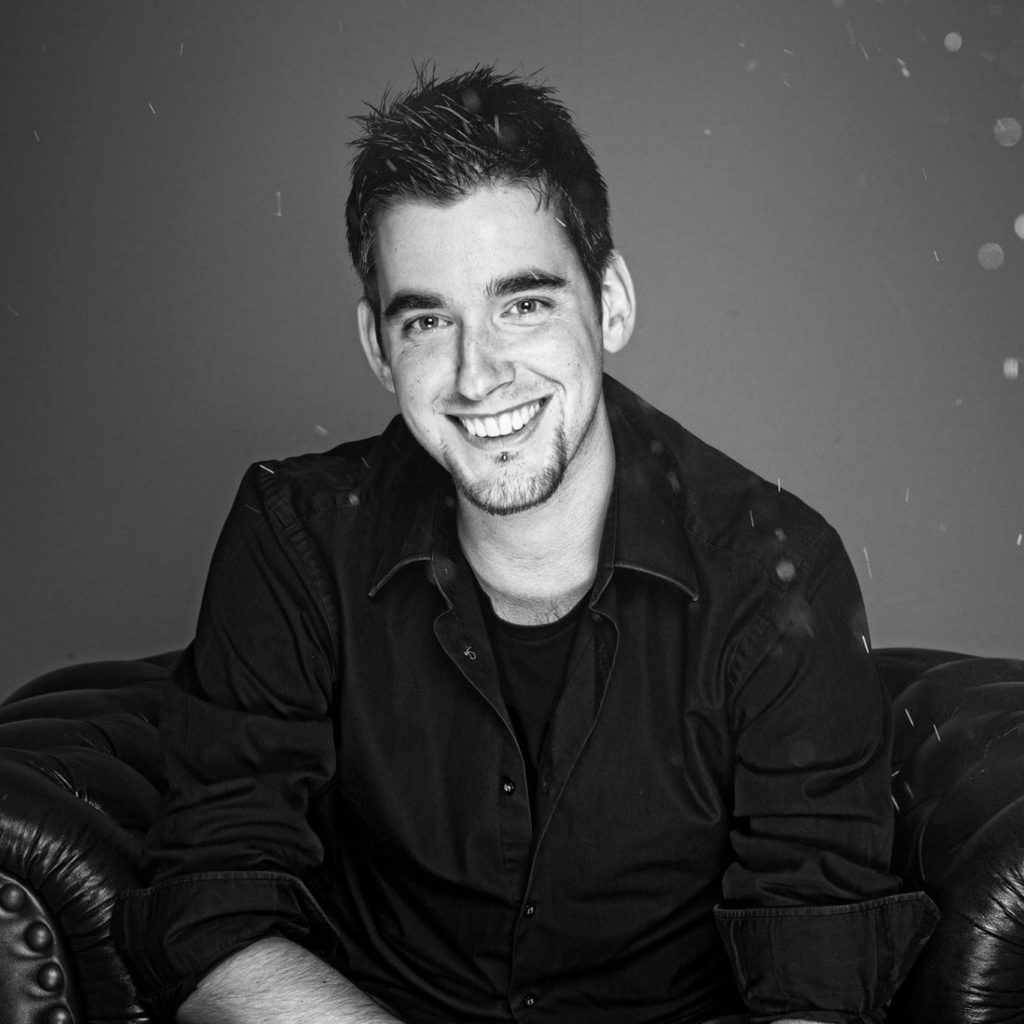 Maurits Handlogten, 2nd year student, The Sound of Innovation. Photograph: Wesley Palma
Seven years ago, Maurits completed a Bachelor in Art and Technology at Saxion in Enschede. He immediately got a job as an audio designer at a video production company. "Now that I've been working for a few years, I want to do more with my hobby of producing music." A day of tagging along at ArtEZ was all it took: "Everyone is making music here. It really is cosy. At the Academy of Music everyone has the same objective: make beautiful things and good music."
Great lecturers
"I like that you can choose your own lecturers here in your individual programme. I'm really interested in film music and had followed Matthijs Kieboom, a film composer, for some years. Then, when I first started here, I discovered he was a lecturer at ArtEZ. I asked him if I could take classes with him. It's a really nice relationship, totally relaxed. He's happy to share what he knows with you. I also did an assignment on the concept of music. What is the story behind your music and what does it have to add to a video or animation? You're not just making music to go with a moving image. You're telling a story. It makes you aware of the narrative power of music."
Interactive music for virtual reality
"In my 1st year I did a group project with 2 other master's students: Lukas, a techno producer from Austria, and Chen, who was in a classical music programme in China. Our assignment was to come up with an innovative product or concept that involved music. We researched how music could be used interactively in virtual reality videos." Chen, Lukas and Maurits composed music for that based on five emotions: relaxation, happiness, fear, unease and sadness. They then also filmed five scenes, in 360º, to go with those emotions. Three body sensors record responses to the images. The sensors convert the responses to MIDI (Musical Instrument Digital Interface) data. The music thus adapts to the emotions being felt upon seeing the images.
More than music
Maurits: "During that project we had to really explore what we were going to do together and how. Also because we had such very different backgrounds. We had to do a whole lot of research: from how to record the 360º video to finding good sensors. This master's programme is about way more than just composing and producing. You're also acquiring knowledge in all sorts of other areas.
"To my mind, the pioneering and innovation at the Academy of Music lies in the fact that it's about more than just music. You are able to establish contacts with other courses from within your musical education. And you are free to do it your own way: to choose your own subjects and your own lecturers. It truly is customised: essentially, everyone has their own course."