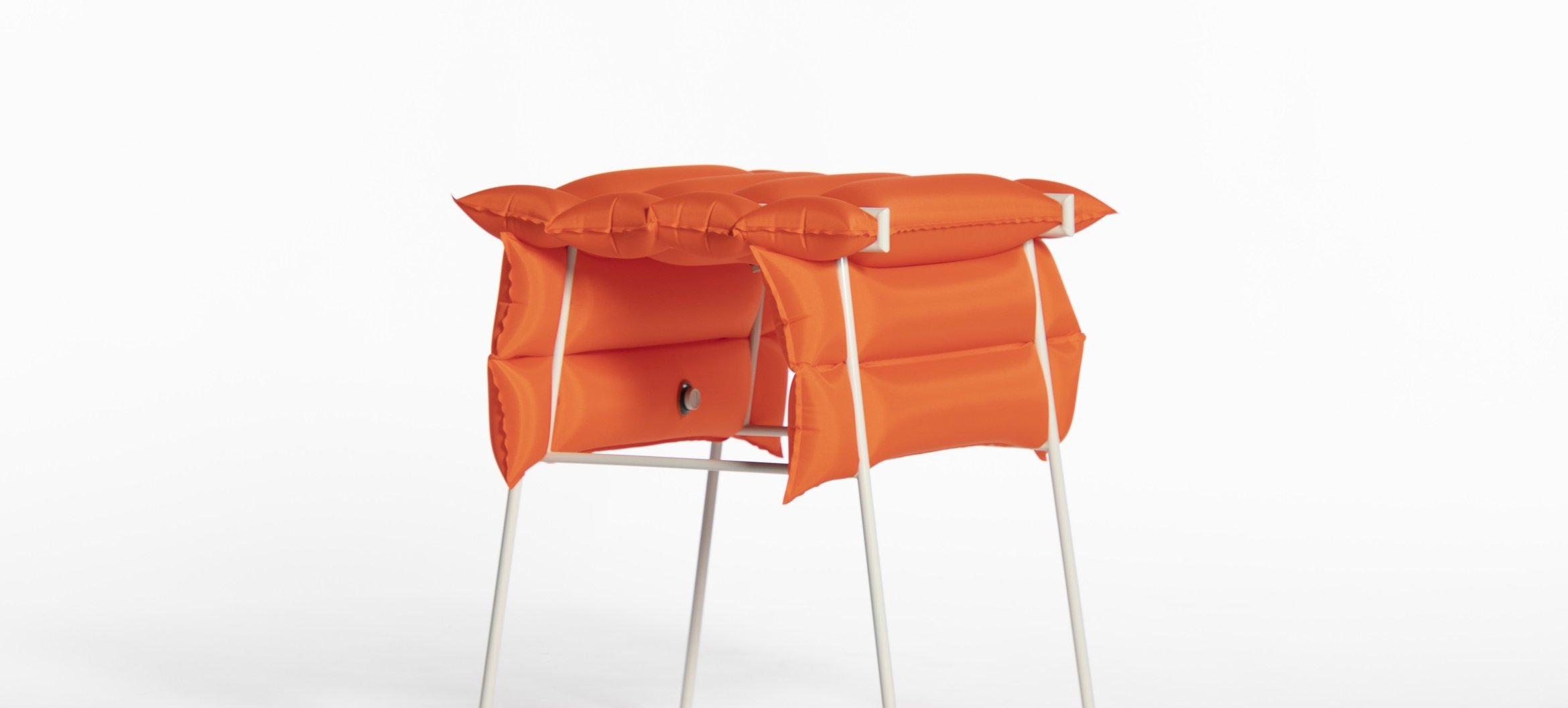 As a designer I work on the development of alternative construction. I research how objects can be as light, durable and easy as possible. For me the workshop is the central place where designing and testing come together. 'In my thinking about constructions I'm also influenced by the demand for lighter and smarter products as Ed van Hinte and Adriaan Beukers state in the book Lightness'.
My exam project is developed in a time where working from home became the standard. Daily I developed models and techniques in a free way of thinking where constructions and applications were tested to arrive at new insights. An important focus was in the inflation of flexible materials and constructions from which I developed a series of applications.
The "Op Druk" collection consists of inflatables with a new approach that have arisen by rethinking technical possibilities. The collection focuses on the connecting and supporting function; together these ensure the structural realisation of the designs. This principle originated from the simplicity of the construction. By using steel frames (the base) with air cushions in between, the furniture is easy to (dis)assemble and take with you. The other part of my collection arise from the application to furniture; a series of lamps in which the light source is clamped in an inflatable tunnel. The use of the color yellow creates a pleasant, warm glow.
These applications of inflatable systems has made me curious about more and different ways of constructing and producing. With technology, production and material as a starting point, I investigate how objects can be used as light, durable and easy to use.
It is my ambition to have my own studio and to further develops my collection from systematics and production. Also I would like to collaborate with the industry.
Deze pagina is voor het laatst gewijzigd op 2 november 2020
Sta jij op deze pagina? En heb je een opmerking? Mail naar de redactie.