Using something small to create with complete conviction
Kim Kamilla Jäger is graduating from the Jazz & Pop bachelor course at the ArtEZ Academy of Music in Arnhem. Kim loves sound-based improvisation and she is majoring in the cello: "Every sound you hear on the street, in your home or in a forest can become part of a piece of music in a context."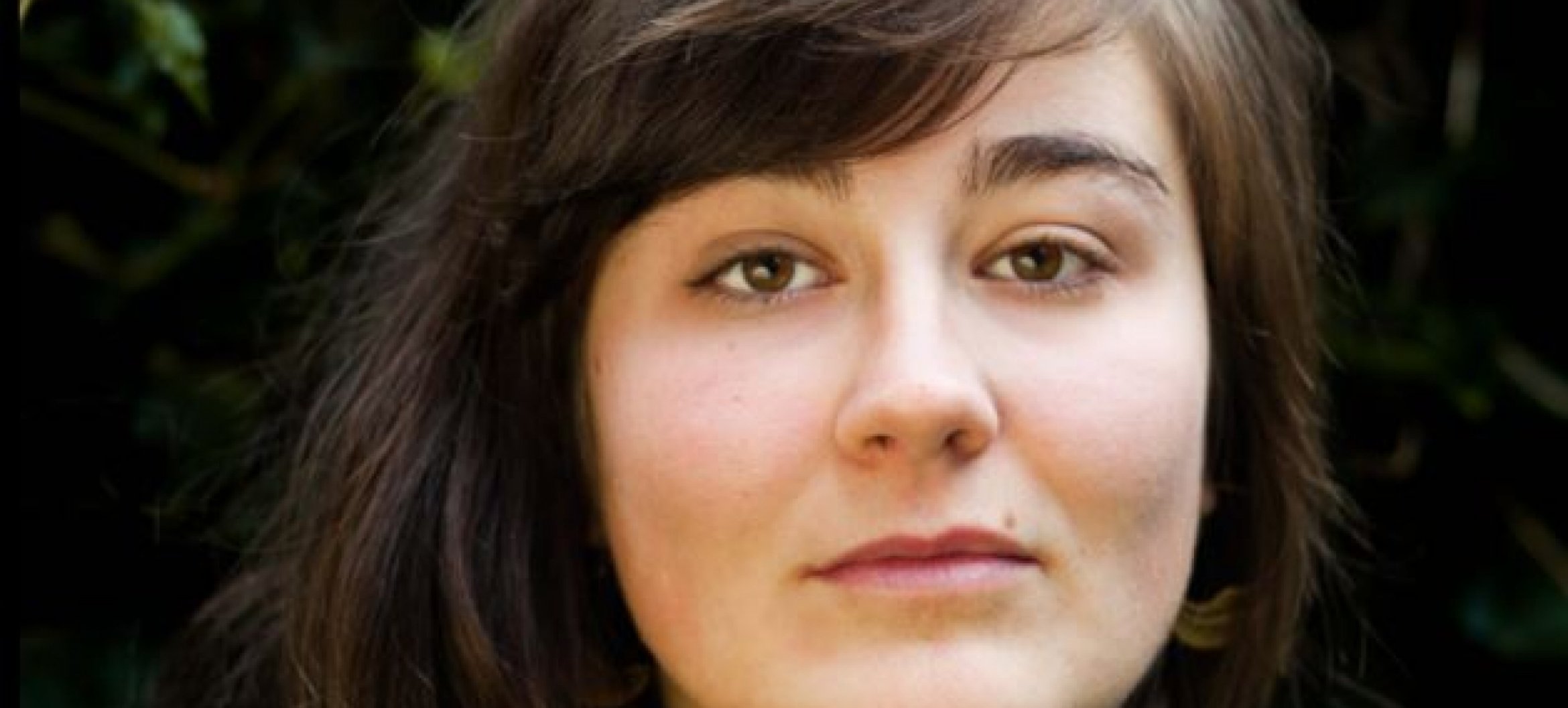 "I love watching birds. Your sense of hearing is important when you go outdoors. There is so much going on there in auditory terms. I like how my hearing develops through that auditory awareness, perceives things differently and connects with the environment. Sound art is about small noises and a way of listening that I have outdoors when I am watching birds, but also when I am making music. It's pretty poetic, but also practical."
Kim plays the cello and can be seen in the video on the right:
The importance of small sounds
"Lecturer Etienne Nillesen has been a big inspiration for me: his approach to making music is very focused on the details. It's about how small sounds can develop and can still contribute to the music. Sometimes I stay with one thing for a really long time, immerse myself in it completely and use it to create something. I learned the conviction to do that from Etienne. I give things space or keep them going for a really long time."
'At first I thought I had chosen the wrong instrument'
"I come from Germany, and music has been part of my life for quite a long time. I started playing classical piano at the age of eight, and when I was 15 I took up the cello. That was relatively late. It took me a while before I realised the possibilities of jazz improvisation on the cello. There aren't many examples, so my brain didn't yet perceive that as a possibility. At first I thought I had chosen the wrong instrument, until one time when I did an improvisation workshop. It felt so good and in pursuing that further, I ended up at Jazz & Pop in Arnhem. The most important reason to come to Arnhem was that I really wanted to do improvisation in jazz. I'm now doing that with my major lecturers Jasper le Clercq and Dion Nijland."
During the course
"Arnhem is a good place to find out what you want to do. Jazz & Pop in Arnhem is wide-ranging. You can do anything you want, but you are also responsible for yourself. Exploring what you need is great fun, but it can also be challenging. For me as a cellist, it was really nice that I got to decide for myself who I wanted to teach me. I was taught by a jazz violinist, a jazz double bassist and a classical cellist. I was able to pull it together in the way it suited me best. We have luxurious practice rooms and big classrooms. You also have to find examples yourself and look up things about improvisation. They have hired a female bass lecturer. I'm pleased about that; I feel we could use more female role models."
Political attitude
"Arnhem is a quiet town compared to Dresden, where I lived before. Also in political terms. In Dresden, I was always taking part in demonstrations. To me, adopting a political attitude remains important. Art is connected with society. Using music in a political context is tricky because it is harder to say specific things without words. Which is why I conducted research into activism and music in political context.
I also did the Honours Programme, I submitted my dissertation on intersectionality and white female jazz instrumentalists two weeks ago. The subject is part of my identity and is very relevant to the music industry, which is dominated by white men. From stolen music to people who earn money even though they had little to do with the music. Also, you see few women playing jazz, whereas there were women in jazz in the past. Moreover, jazz is originally Afro-American and it would be a good thing if white jazz musicians related more consciously and critically to that reality."
Hunger for theory
"In music history, it is not just the place music occupies in art that is important. Where did it originate? Who wrote about it? How visible or invisible are women made in jazz history? During the course, which is practice-based, I had a hunger for theory and more thinking. In my view, there is room for much more critical discourse on practice. Which is why, together with a classmate, I introduced 'Music art philosophy', which has now become an elective on the course."
Graduation
"Nearly half of my time at ArtEZ was during the pandemic. That will loom large in my memories of the course. I want my graduation period to be something I enjoy. I hope to be able to make music with a trio – piano (Mikula), drums (Leon) and cello (me) – with which I recorded an album before the pandemic:

Real music for surreal people
The album is called 'Real music for surreal people', which refers to a joke that we are 'now going to start playing real music' after all that sound art stuff. After graduating, I'm going to do a master degree. I've been accepted by CodArts in Rotterdam!"