SPOTTED: Improvisatie trio 'Lavish' wins the Erasmus Jazz Prize!
Improvisation trio 'Lavish', consisting of violinist Maria Cozzani (master's student Jazz & Pop Arnhem), pianist Sol Jang, and cellist Kim Kamilla (both alumni of the master's and bachelor's course Jazz & Pop Arnhem), win the Erasmus Jazz Prize 2023! This prize is awarded annually by Codarts Rotterdam to emerging jazz talent to help them on their way towards the international jazz scene.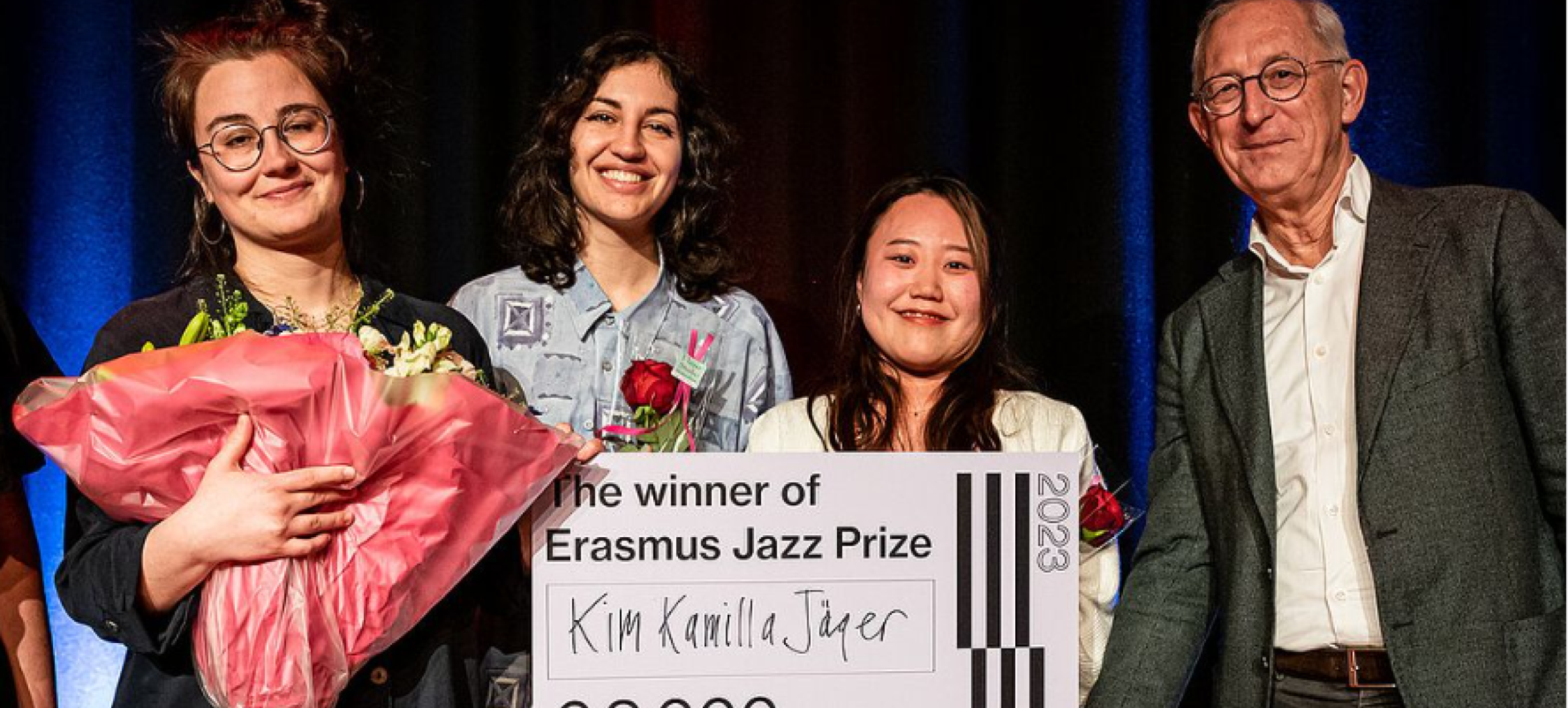 Deconstructing and re-knitting music
Lavish originated from the desire to create musical structures around central themes. Sound-based improvisation, jazz, and repetitive patterns are interwoven in a chamber music environment that can sound small and playful but also brutal and thunderous. Composing and improvising are important elements within Lavish. Musical pieces can be deconstructed and recombined in surprising ways.
Trio Lavish managed to captivate the audience from the first note. Lavish connected with the audience and performed a wide variety of sounds."
Stepping stone to the international jazzscene
The €3,000 prize forms a great stepping stone to help them on their way towards the international jazz scene. In the past, the prize proved to be a great stepping stone for a number of successful jazz musicians, including Jan van Duikeren, Bart Wirtz, Louk Boudesteijn, Rik Kraak and Stephanie Francke.
About Jazz & Pop Arnhem
At the Academy of Music in Arnhem, you can study the bachelor's and master's courses Jazz & Pop, among others. Both courses teach you to find your own signature as a maker and performer. The bachelor's course teaches you to master your instrument and genre to perfection, and the bachelor's course is for all musicians looking for an extra layer of depth.
Bachelor's course Jazz & Pop Arnhem
Master's course Jazz & Pop Arnhem
About the Erasmus Jazz Prize
Every year, Codarts presents the final of the famous Erasmus Jazz Prize. During the finale, the talents go to extremes to get the best out of themselves. They challenge themselves, seek out and cross the boundaries of music.