SPOTTED: Alumnus María Elvira Morcilo receives EPTA Frans Schreuder Prize 2022
Pianist María Elvira Morcilo graduated from the Master's Classical Music in 2022. Her finals research "Ravel Project. Transcribing Ravel's Piano Concerto in G for wind quintet ensemble" has now been awarded the EPTA Frans Schreuder Prize 2022. This award is aimed at encouraging pianists to innovate their field.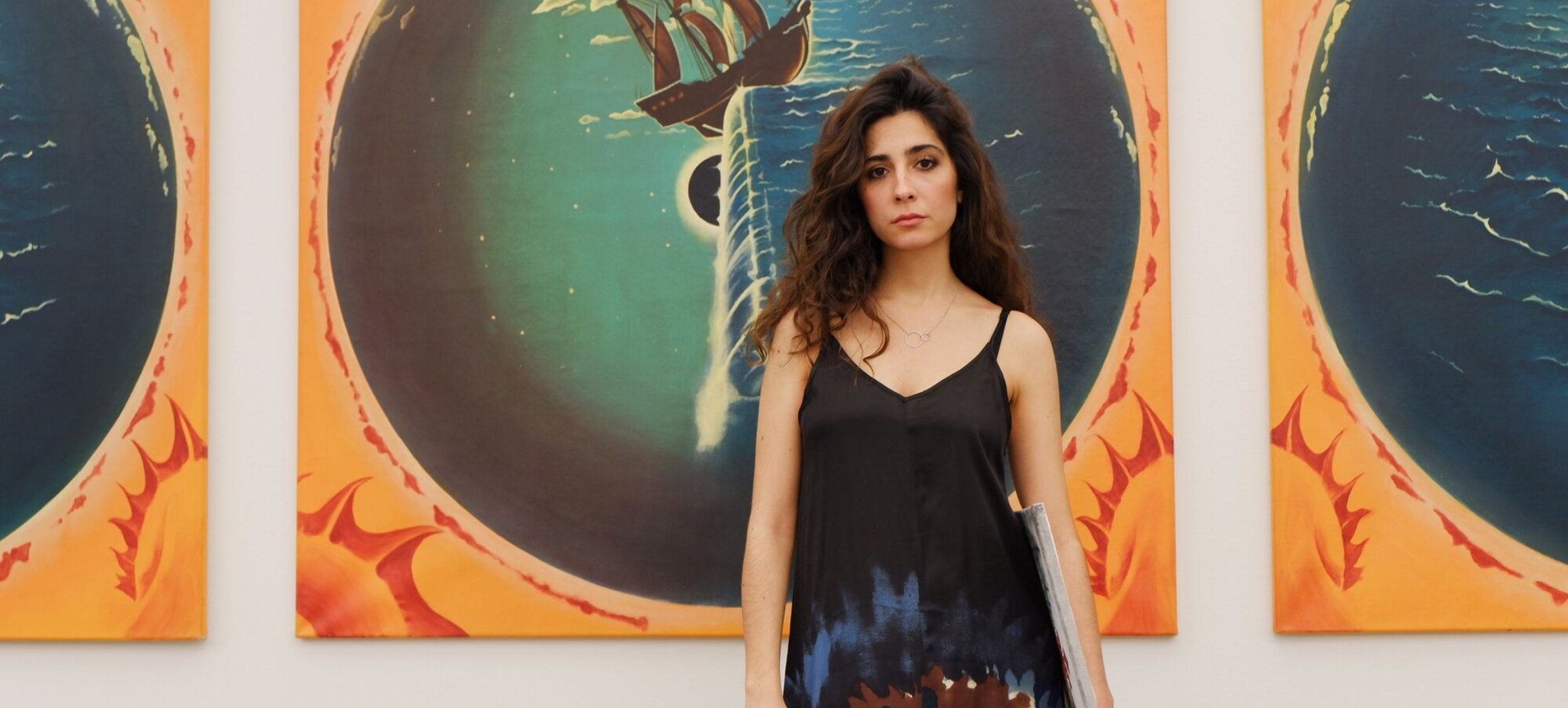 For her finals research, María presented her arrangement for Ravel's Concerto in G for winds quintet and piano, together with musicians from conservatoria from the Netherlands and Belgium. María also organised an exhibition, where she showed paintings by her hand based on 'Paintings of an Exhibition', a piano suite by Modest Mussorgsky, as the same time as she plays the wonderful music of Mussorgsky. A colourful experience that tantalised all the senses!
Read more about Marìa's research on her student page
About the EPTA Frans Schreuder Prize
Every year, the European Piano Teachers Association (EPTA) awards the Frans Schreuder Prize to encourage piano teachers and pianists to contribute to the quality of their profession. The prize is named after the founder and honorary member of EPTA: Frans Schreuder.
Entries for the EPTA Frans Schreuder Prize are submitted by piano students (Bachelor's or Master's level) at one of the conservatories. The prize consists of a cash prize of €750 and the opportunity to publish an article in the Piano Bulletin. Entries will be judged anonymously. The winner will receive the prize at the national congress in November and make a short presentation.
More about our Master of Classical Music?
Develop your own artistic signature as a professional musician and curator with the two-year English-language master's in Classical Music in Zwolle. Being a successful musician nowadays means more than having talent and mastering your instrument: the professional field is constantly evolving and old stories call for a new presentation.