Boost your development, creative practice and network during ArtEZ Invites 19-23 April
ArtEZ Invites is a free, five-day program for alumni and students, full of inspiring lectures and workshops about the art and design practice, entrepreneurship and social impact in the arts. The first edition will take place from 19 to 23 April 2022 at the Academy of Art & Design Arnhem.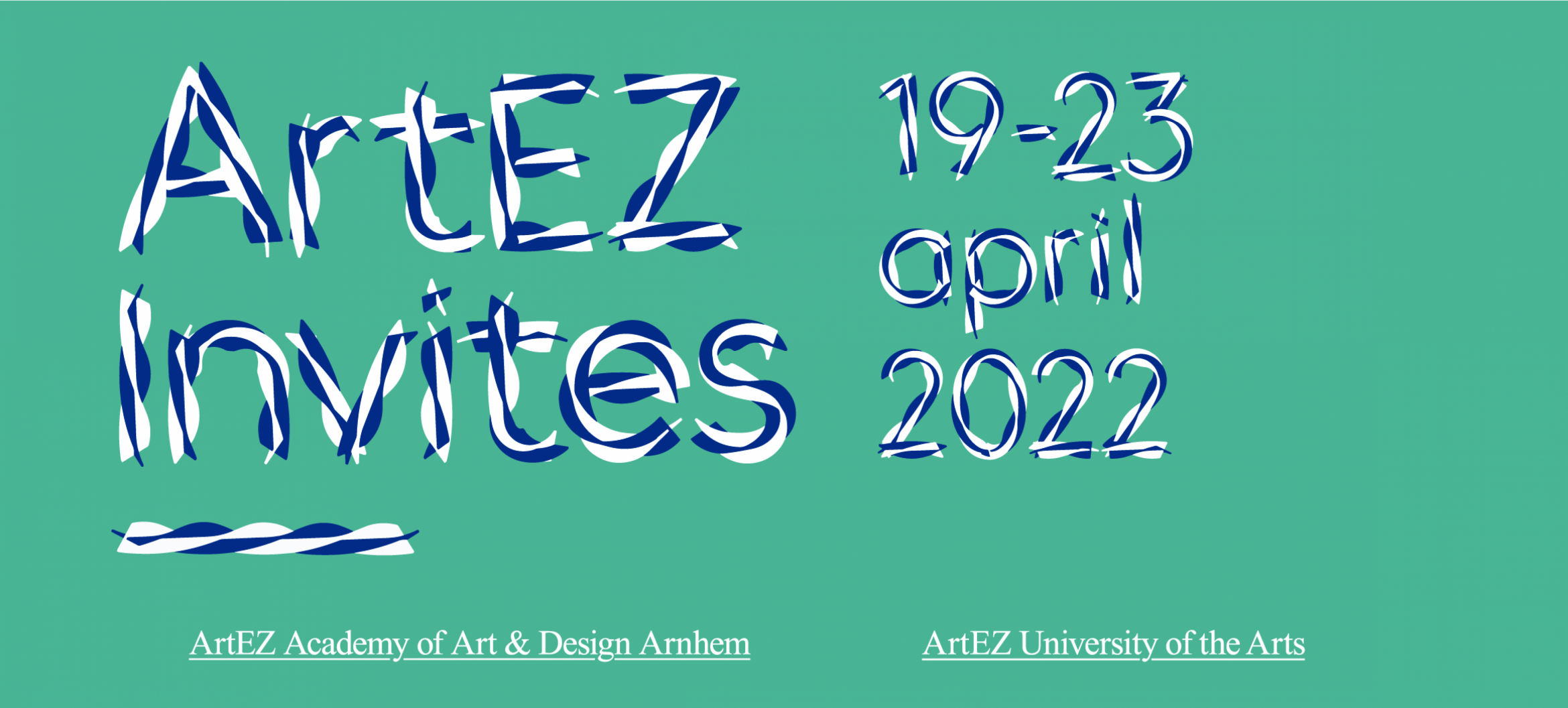 All bachelor programmes from the Academy of Art & Design Arnhem have invited their favorite guest speakers. Expect inspired lectures, conversations and workshops on current themes and topics such as: the role of the designer in new social structures, ecological working, new techniques for programming, and very practical: how do you apply for a subsidy?
Join a lecture by the renowned author Etgar Keret, receive media training from Chris Aalberts, do a Design Policy masterclass with Caroline Sinders or follow a workshop with Thomas Lommée of OpenStructures. This is just a small selection of the program. There is much more to experience. Every evening there is also a program in the ArtEZ Hub, organized by alumni, where you can network and chat.
Why does ArtEZ Invites take place?
First of all, the academy would like to maintain the bond that alumni have with the Academy of Art & Design Arnhem through their studies here. Sharon Gesthuizen, director of the Academy of Art & Design Arnhem: "We are proud that they studied with us, and we believe that we can continue to use each other's network."
There is also a second reason: due to the corona measures of the past two academic years, students were not able to make optimal use of the ArtEZ facilities at times. There were restrictions that we were not used to.
The Academy of Art & Design Arnhem would therefore like to do something extra. Alumni from the past two years and current students from the academy are expressly invited, but students from other ArtEZ academies can also apply.
ArtEZ Invites offers five days of knowledge exchange and inspiration that give a boost to your own development and creative practice. And of course networking: now that all corona measures have been lifted, we can meet again physically, at the academy.
Sign up!
Are you an ArtEZ alumnus or student? Compile your own program and register for one or more activities free of charge via the ArtEZ Invites webpage: https://www.artez.nl/en/agenda/2022-04-19-artez-invites (full is full!)