ArtEZ and Kunstbende join forces to show young creative talent the way
Fine Art

Design

Fashion

Creative Writing

Music

Dance

Theatre

Architecture and...

Education in Art
ArtEZ University of the Arts and Kunstbende recently extended their partnership for another year. ArtEZ has been one the main partners of Kunstbende since 2005. Our joint mission is to make art and culture accessible to everyone and to encourage young talent to fulfil their artistic potential.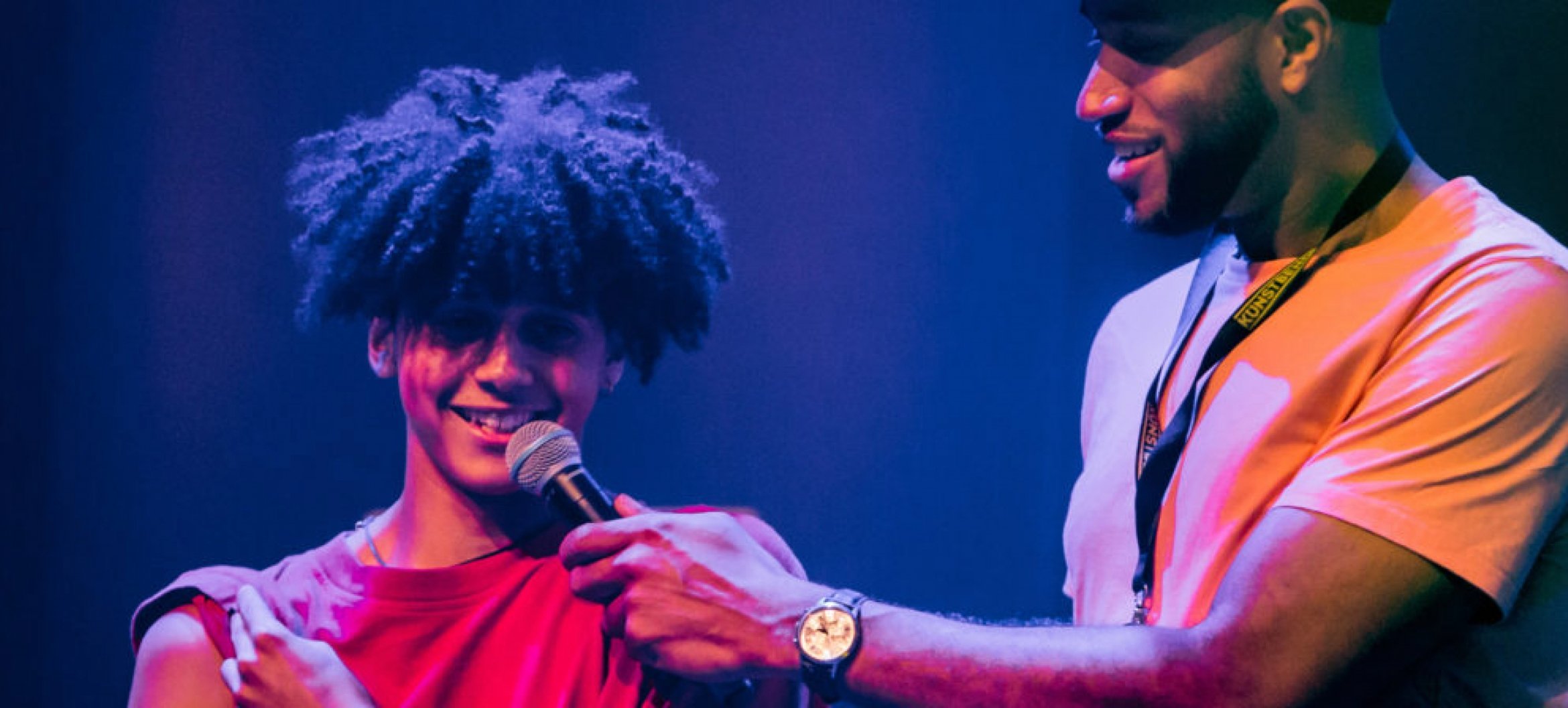 "I'm very pleased with this great partnership," says Marjolijn Brussaard, president of the Executive Board at ArtEZ. "For the coming year, we have formulated a joint goal to inform, inspire and help young people navigate their way through the art and education in arts courses. I feel that this is exactly where our added value lies for young creative talent." In recent years, the partnership has helped many Kunstbende finalists develop their talent via masterclasses at ArtEZ and in the finalists' weekend of Kunstbende.
Marjolein Rietveld director of Kunstbende: "We are delighted with the great partnership with ArtEZ. Together, we want all young people wishing to develop their artistic talent to be able to optimally prepare for an education in art. We particularly focus onyoung makers for whom this route is less obvious."
About Kunstbende
Kunstbende is the platform for everyone aged between 13 and 18. Via kunstbende.nl, every young maker aged between 13 and 18 inclusive can apply to join the KLUB: a community in which you discover, develop and share your creativity with others.
About ArtEZ University of the Arts
With inspiring higher art education, ArtEZ University of the Arts creates a place where you can make a difference, in art and in society. Our motto is: art changes. Art changes.
In Arnhem, Enschede and Zwolle, ArtEZ offers a cohesive range of bachelor and master courses for over three thousand students.