Master Fashion Strategy continues as Master Critical Fashion Practices
From September 1st onwards, the Master Fashion Strategy programme will continue under its new name: Master Critical Fashion Practices. The name change is the final step in the process of sharpening the course vision and curriculum over the past few years.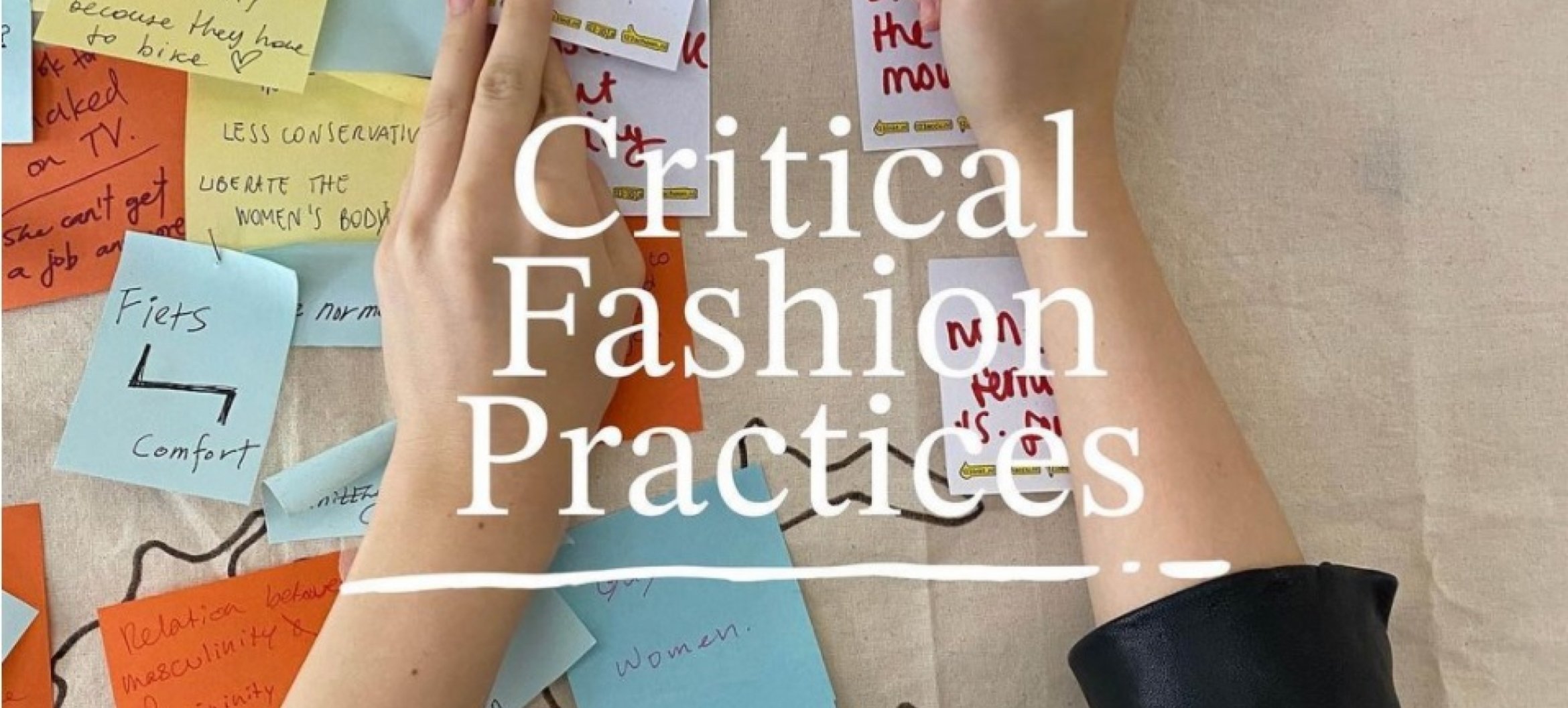 The Master Critical Fashion Practices believes in the possibility of multiple fashion systems, and explores alternative, non-industrial modes and frameworks for making, doing, seeing and experiencing fashion and clothes. By intersecting theory with practice and exploring fashion's language, images, networks, bodies and all its other forms the programme aims to open up alternative, affirmative approaches that redefine what fashion means in our social, cultural and economic realms.
How can fashion for example arise from and enable non-hierarchical communal systems and symbioses between all living beings involved? What if we focus more on the emotional, ethical, and social value of fashion and how would that take shape? The Master Critical Fashion Practices wants to explore these questions and explore how we can unlearn imposed modes of production, consumption and use that up until now have defined limiting concepts of fashion and its labour.
More information
If you want to know more about the programme and/or have any questions concerning the new name, please send an email to: CriticalFashionPractices@ArtEZ.nl.
​​​​​​​Find the Master's on the website and on Instagram @macriticalfashionpractices – and discover the digital expo of this year's graduates (generation 29) on their Instagram account on the project Fashion's Interplay; A display and exhibition investigating the boundaries between garments, bodies, and systems.