Going Circular, Going Cellulose: new insights on circular design principles and co-design for circularity
ArtEZ Centre of Expertise Future Makers is proud to present the results of the 'Going Circular, Going Cellulose' project, a project led by Saxion University of Applied Sciences that started in 2018. The project is a design-driven, practice-based research that connects fashion and product designers to industry partners to develop fabrics made from sustainable cellulose fibres, aimed to develop new insights into multi- stakeholder co-creation and circular design principles.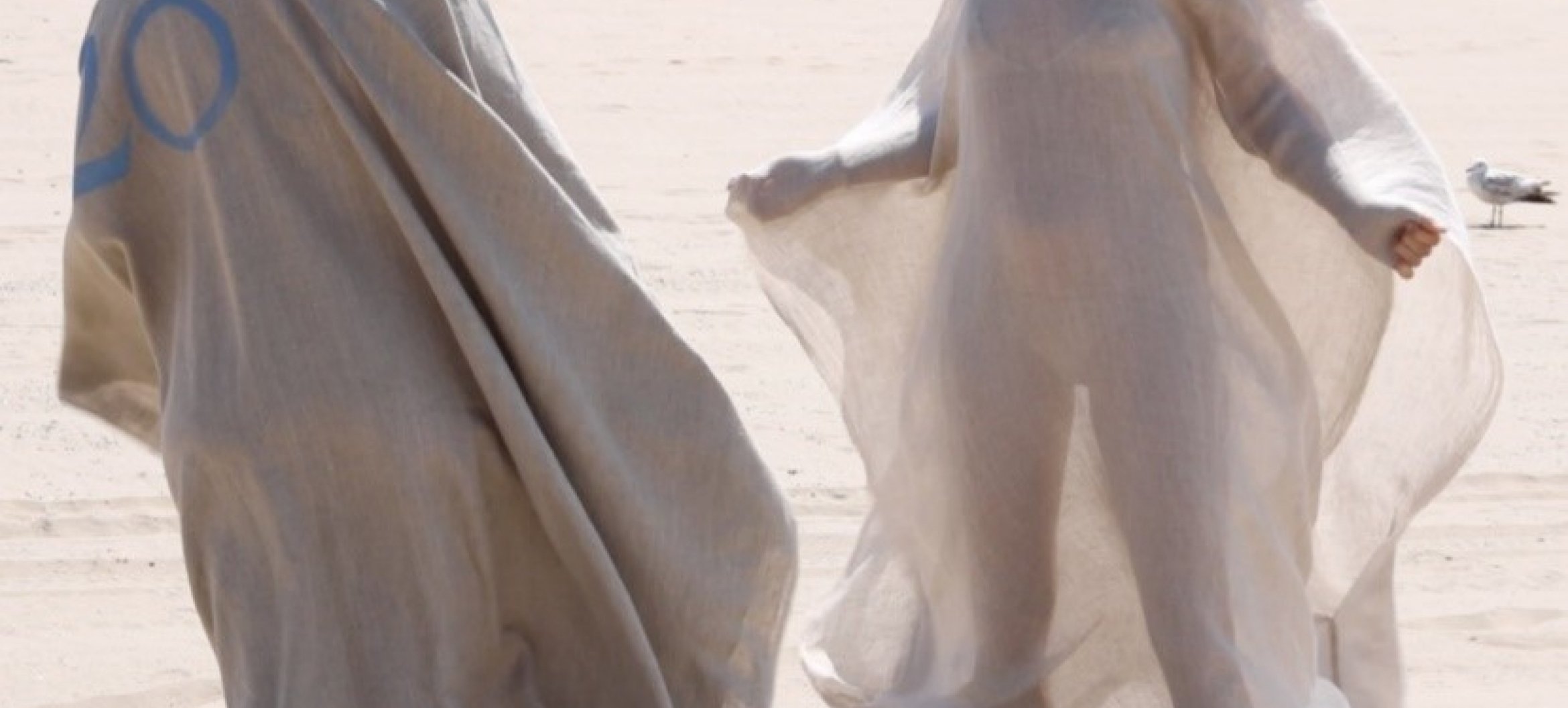 Key findings
Next to developing new circular design principles (such as: 'co-design for understanding'), the project has highlighted the importance of creating relationships based on transparency, empathy and trust in multi-stakeholder environments. In addition, it has shown how design can play a crucial role in creating a mutual understanding and a shared language to enable an integrated approach of co-creation and co-design for a more circular fashion and textile system.
In addition, the project shows that it is essential that circular designers not only design a product but are involved in the material development from the very beginning. In this way, they can start the designing process from the potential of the material and the fibres. This means that the role of the designer changes: it is not only about creating a beautiful and aesthetic final product, but also about being able to respond flexibly to new issues and challenges – and to develop and discover new possibilities in that complexity. Technical challenges can become new design possibilities. It also means that designers contribute to a layered form of value creation (aesthetic value, emotional value, socio-cultural value, technical value and/or economic value).
The research findings also show that 'circular intimacy' is of great importance. Sharing values and having a feeling of 'being on the same page'. This so called 'relational proximity' is essential to bringing people together (figuratively) for co-design processes for circularity. The fact that design objects can play a crucial role in creating a common language and mutual understanding in interdisciplinary collaborations, is very useful.
The results of the project are presented in the e-book 'Going Circular, Going Cellulose'. This e-book was made possible by SIA funding for the Going Circular, Going Cellulose (GC)2 Top Up project.
Circular Intimacies and Recommendations for a Circular Design Practice
The two end reports available now offer in-depth analyses and reflections on the circular design practices and principles developed during the project.
'Circular Intimacies' (2021), written by Daniëlle Bruggeman, Anja Köppchen and Freya Zaplata, presents the most important findings and new insights into multi-stakeholder co-creation, circular design principles and co-design for circularity. The key conclusions are related to the context and interdependencies of design principles, the practice and abilities of designers and their circular design process, the role of design objects in creating a mutual language and understanding, the underlying values required for co-creation and co-design, the role of aesthetics and the relationship with the user and/or wearer, and the 'intimacy' and relational proximity needed for local, circular processes of production.
As part of this project, Zinzi de Brouwer developed the report 'Recommendations for a Circular Design Practice: Reflections on Designing for a Circular Textile and Fashion System for Students and Emerging Designers' (2020). This is aimed at starting designers who are invested in designing for the circular economy and in turn wish to incorporate and adhere to key circular design principles in their design practices. Herein, transformative design behaviours are encouraged that optimise circular business models to function, in which products, services and wider systems are reframed and redesigned.
Check out the two-minute summary of the project:
About Going Circular Going Cellulose
(GC)2 was a two year collaborative research project funded by SIA-RAAK-mkb and led by Saxion University of Applied Sciences in collaboration with ArtEZ Future Makers, with Enschede Textielstad, Alcon Advies, Permess, and JB Textiles, as well as Hellen van Rees, Els Bugter (Tous les Chéris), Michelle Baggerman (Bureau Baggerman), Suzanne Oude Hengel & Milou Voorwinden, Karin Vlug & Bas Froon (UNSEAM) and Lenneke Langenhuijsen & Brecht Duijf (Buro Belén) as technical, industrial and research partners.
The Going Circular, Going Cellulose project was presented during the online event (in Dutch) of GIST and Mode Partners 025 on June 30, which focused on collectively designing local circular textile ecosystems.
Discover more