Experience the finals exhibition Art & Design in Grote Kerk, Zwolle
Fine Art

Design

Architecture and...

Education in Art
ArtEZ Academy of Art & Design in Zwolle organized the graduation exhibition in the Academy House at Grote Kerk Zwolle, in the heart of the city. This exhibition can still be admired online. Enjoy your virtual stroll!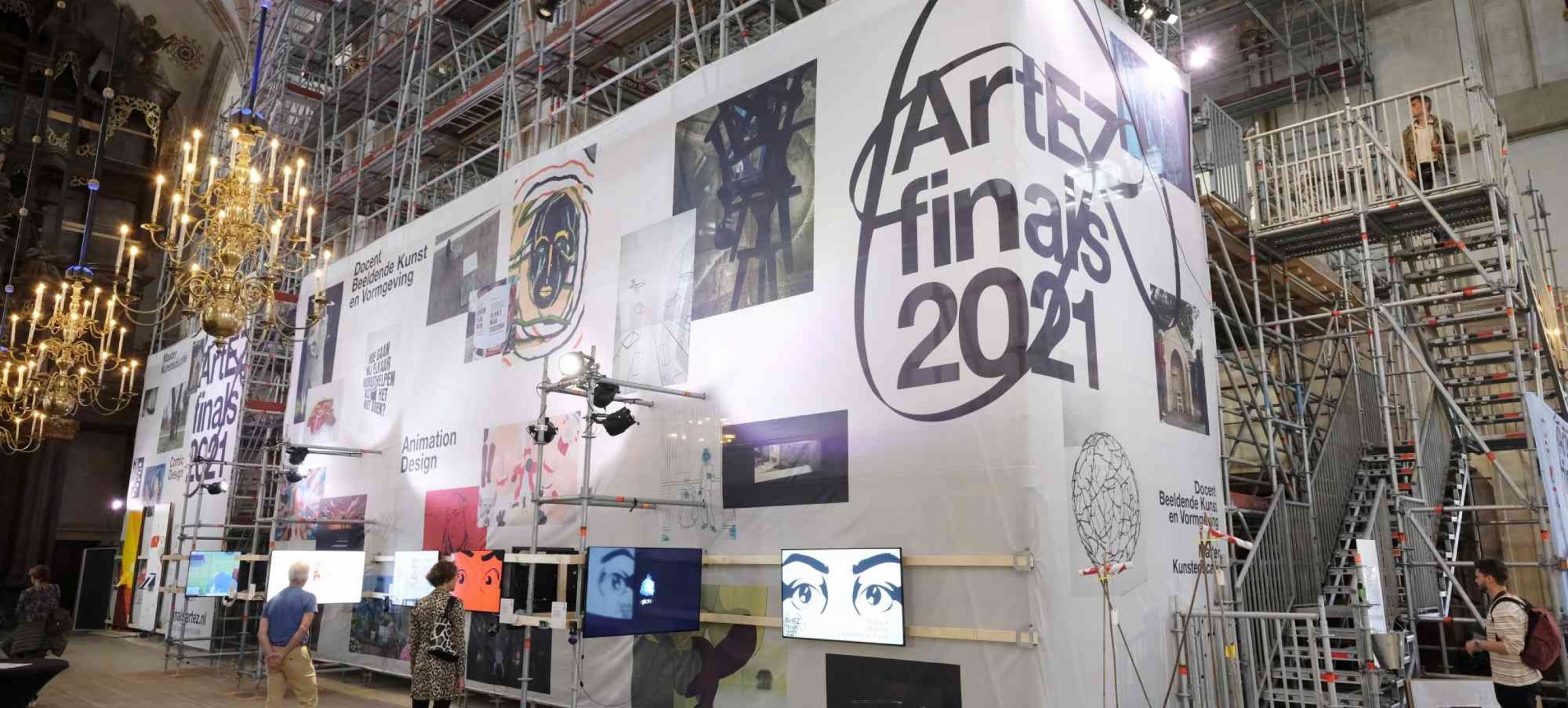 Experience what it is like to swing through the church from a bird's eye view to view the work of students:
Would you like to walk around the exhibition yourself? Then the 360 ​​tour is highly recommended. Via your screen and a simple mouse click you can walk around the church, you can look around you and view the entire exhibition at your own pace. The courses are divided over the church. When you have arrived at a specific course, click on the link and you will automatically be taken to the pages of the students of that study programme. This way you can read the additional information from the students in peace: about the work, the thesis and of course the student himself. Are you finished? Then go back to the tour and click your way through the church!
Note: in addition to using your mouse and scroll wheel, you can also navigate with the cursor keys: forward, backward, left and right. With the shift key you can also look around you. Enjoy watching!