ArtEZ scores well in National Student Survey 2021
The results of this year's National Student Survey (NSE) show that students at ArtEZ University of the Arts are among the most satisfied students in the Netherlands. ArtEZ scores above average on five of the six assessment criteria and on one in line with the benchmark. The students at ArtEZ are particularly satisfied with the components of Involvement and Contact, Lecturers and Course Supervision.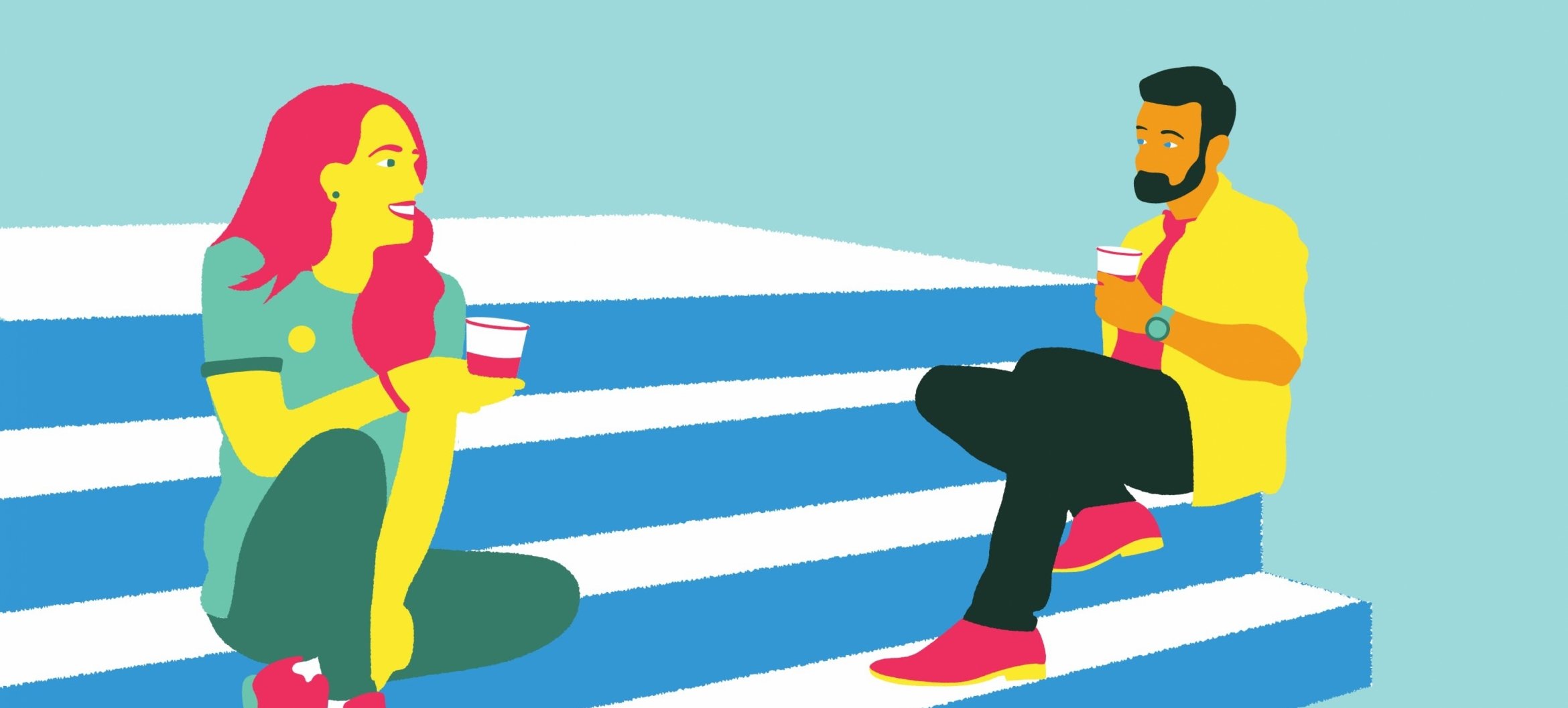 Involvement and contact, lecturers and course supervision
In the NSE, students give their opinions on a wide range of subjects: from assessment by lecturers to the facilities in the buildings and from the link with professional practice to the quality of the teaching material. In terms of involvement and contact, ArtEZ scores 4.1, while the national average for universities of applied sciences is 3.8. Students indicate that they feel safe to be themselves at ArtEZ (4.27), that they feel at home in their course (4.21) and that they can reach lecturers when needed (4.12).
Lecturers are found to be involved (4.15) and knowledgeable (4.24). According to ArtEZ students, they are experts on professional practice (4.27) and make students feel welcome to ask questions (4.07). ArtEZ scores an ample four on the component of Lecturers, compared with a national average of 3.73 for universities of applied sciences.
Students at ArtEZ are also very positive about course supervision: the possibility of supervision is found to be good (4.0), as is the quality of the supervision (3.88). ArtEZ scores 3.94 on course supervision – the national average for universities of applied sciences is 3.76.
Atmosphere stands out
ArtEZ proves to be a valued place to study among students. While the average satisfaction with the atmosphere at school is rated 4.0 by higher professional education students in the Netherlands, ArtEZ scores 4.37 (on a scale of 1 to 5, where 1 means 'very dissatisfied' and 5 means 'very satisfied'). Satisfaction with the course in general is also high: The survey shows that ArtEZ students are much more satisfied across the board than students at other universities of applied sciences. ArtEZ scores 3.98, compared to a national average of 3.65. In addition, many ArtEZ students would choose their course again based on their experiences (4.11): more than the national average (3.77).
Create a pleasant place for everyone together
Marjolijn Brussaard, President of the Executive Board of ArtEZ: 'Social safety, inclusiveness and a pleasant atmosphere are an important basis for education, so we pay constant attention to this. For example, we are currently working with an independent agency to map out how our learning and working climate is perceived. It is a first step towards follow-up steps and talks: We are at the beginning of an improvement process that we will make with the organisation. Together we ensure that ArtEZ is and remains a pleasant place to be: a place where everyone feels comfortable. It's good to see this reflected in the results of the NSE.'
About the National Student Survey
The National Student Survey is a large-scale national survey in which students in higher education are invited each year to give their opinion about their course. Student opinions show what current students think of their course and institute. This year, over 843,000 students from 72 institutes of higher professional education and universities were invited to complete the survey: the overall response rate was 39.7%. Over 48% of ArtEZ students participated in the survey. This year, a new questionnaire was used that was developed by representatives of educational institutes, student unions and the Studiekeuze123 Foundation. This means that no pure comparisons can be made with previous years. More information? All practical information about the NSS can be found on the Studiekeuze123 website.
More information? All practical information about the NSE can be found on the Studiekeuze123 website.