Renewed ArtEZ website live!
A new face! From today you will see the current ArtEZ website in a new design and with improved functionality and navigation.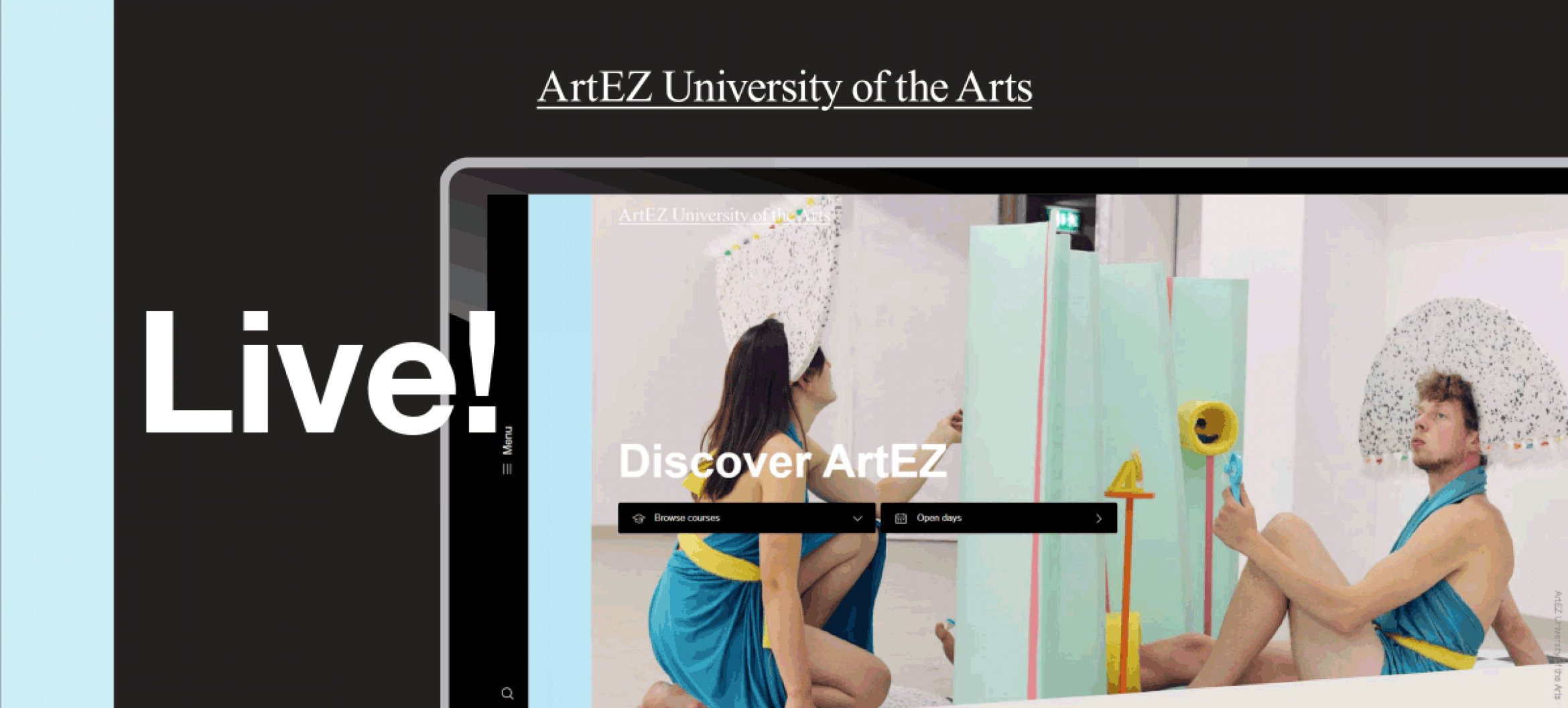 The biggest change is for our visitors. We jump miles ahead when it comes to accessibility, user-friendliness and findability of the site. This is reflected in aspects such as:
Focus on mobile;
Structure: the information structure is simplified. This allows us to highlight the broader scope of ArtEZ' course information and activities, like stories, student work and research;
Findability: the new texts will be search engine optimized and thus increases our findability via search engines;
Design: last but not least. More neutral, with more space. So the work or person can shine.
Note: it is not a completely new website, but a metamorphosis based on the existing content management system.
Might you spot any errors or bugs on the website, just click on the "Give feedback" button located at the bottom of every web page. Next month we will publish a survey in order to learn from your structural feedback.