There is so much freedom at the AKI
Freedom and entrepreneurship are words that fit Esmee van Zeeventer (Fine Art at the ArtEZ AKI Academy for Art & Design Enschede) perfectly. There is something free and entrepreneurial in everything Esmee does: from organising an outdoor exhibition to reaching out to lecturers to learn something specific.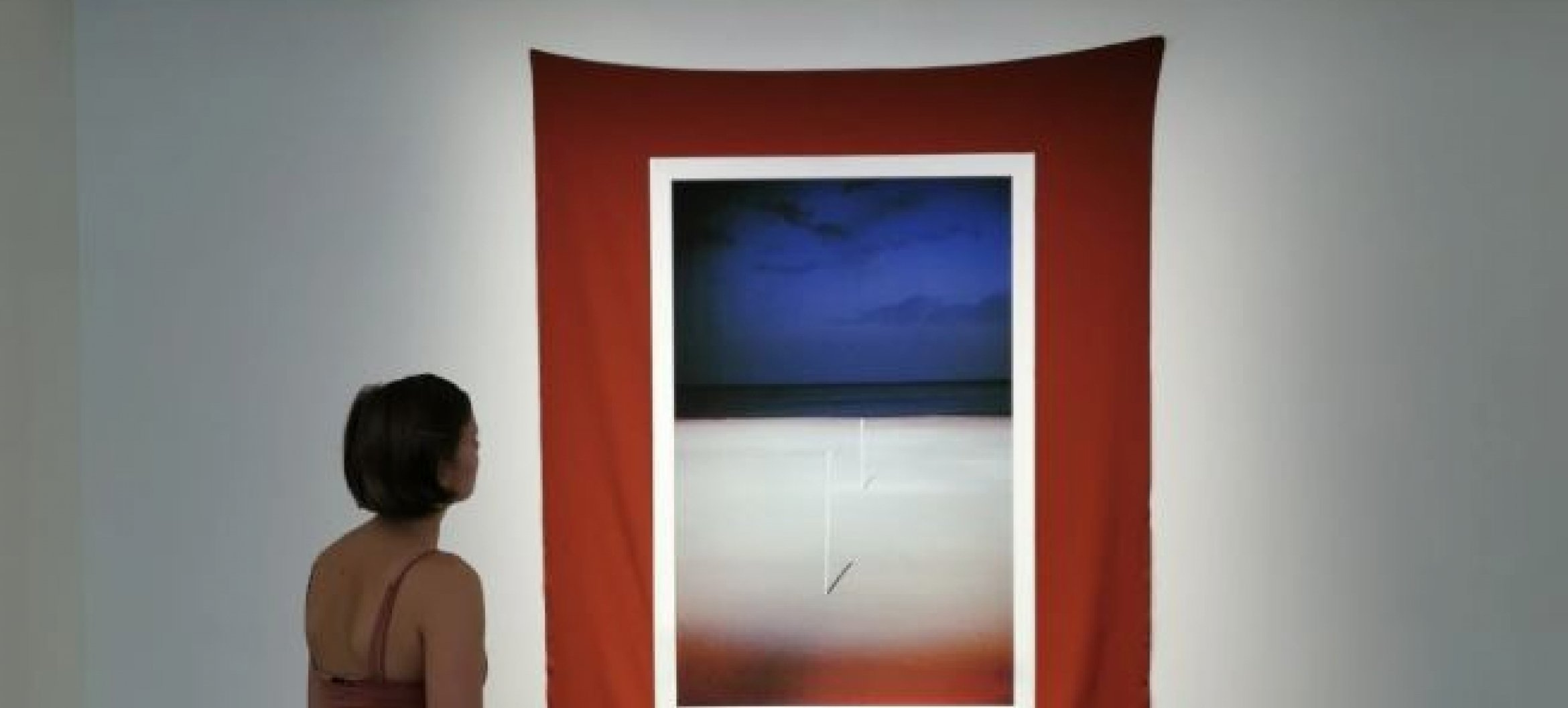 Outdoor Exhibition
Esmee van Zeeventer came up with the idea of organising an outdoor exhibition when she cycled past one of the empty Uit agenda canvases in Enschede. "We didn't have a graduation show, and with the museums closed there's little art to see now. So I thought: how cool would it be to give alumni and fellow students a stage after all? In this way, visitors and residents of Enschede can still enjoy art, corona-proof."
Now that there are no events to promote on those canvases anyway, I thought it would be a great idea to fill the 4x3 metre boards with work from the students.
The freedom and entrepreneurial spirit with which Esmee approached the outdoor exhibition are also tangible in her time at the AKI and the work she produces there.
Fine Art at the AKI
"Because I am into photography, I could have chosen a photography course as well, but I didn't. When I started I was interested in fashion photography, but soon I noticed that so much more is possible. There is so much freedom at the AKI. The AKI has ensured that I really make my own work and that it has a different content than I thought at the beginning of the course. In a photography course I might have gone on to fashion photography, but at the AKI you can take the freedom to tell your own story.
I like that the AKI is a small academy. It's easy to meet people and you often run into each other. We have our own workspace in the school, where you can continue working on Saturdays. And if you want to learn technical things, lecturers are always happy to help. I spend a lot of time in the darkrooms. There we can make both black and white and colour prints."
Close to the medium
"I'm an analogue photographer. The whole process of analogue photography is kind of magical. The moment I take a picture, I let it go. Then there is a lot of time and attention between taking the picture and the final print. After developing the film, I sometimes stand in the dark for four hours working on a print. There's an intimacy to that. Eventually the print remains and often I don't recognise the place anymore, it has become something new.''
Tangible memory
"I always carry my camera with me. Sometimes I see something and I just have to take a picture. It's usually an interaction between things. I'm trying to capture an absence-presence: as if something's going to happen, or has happened. A kind of palpable memory. It's always about the human aspect. What someone has left behind. That you almost feel that something is present or actually absent. I find it interesting when you can't necessarily see the photographer's intention."
Future
"I'm about to graduate. I would like to continue making my own work, hoping that I will have exhibitions which in turn are in the service of producing photographs and work. In short: I hope to make a living as an artist. Maybe I'll do a master course that is easy to combine with it. I'm going to explore that in the year after the academy."
Follow Esmee