Laura Daelemans has successfully completed the dance course at ArtEZ. After four busy years, it is now time to say goodbye to the course. But she will not be relegated to boredom because there are already some new projects in the offing.
Laura did not start dancing until she was thirteen. She comes from a musical family, and has played the violin for a long time. When she was twelve, she saw a video on YouTube of an American dancer and decided she wanted to become a dancer. 'I then started taking dance classes and after three years I moved on to the Antwerp preparatory programme Art Humanities for Contemporary Dance.' At the age of seventeen she was allowed to start Bachelor Dance Artist at ArtEZ.
Dance Artist
The Dance course at ArtEZ, or Bachelor of Dance Artist, is the only course in the Netherlands where you officially graduate as a maker as well as a dancer. 'With some projects in your third year, you get the choice to follow them as a dancer or a maker. For example, there was a project with Krisztina de Châtel. The dancers had the option to learn Krisztina's repertoire and the makers could create their own work and receive feedback on it from Krisztina De Châtel. Laura chose the latter. 'I'm a real maker. My first experience with this was in the preparatory programme, where I had to produce a solo when I was fifteen. I loved that.'
Individuality
Laura found Dance Artist a very enjoyable course, says Laura. 'You can be yourself there. Everyone here has a certain individuality and appreciates each other.'
Internship at SALLY
Students can spend the fourth year completely at their discretion, Laura says. 'Our programme is blank. You can get credits for different aspects, but how you go about that is up to you.' Students are supervised by a mentor and guide from the dance field. Part of the fourth year is the internship. Laura was accepted by SALLY Dance Company Maastricht. 'I was given the unique opportunity by the company to work with the professional dancers, which culminated in the theatrical dance performance 'Royal Oak'. SALLY is also a very nice company, so I am extremely grateful for this internship.' I also made the solo production 'Total eclipse' at production house De Nieuwe Oost and created some short works in collaborations with other makers.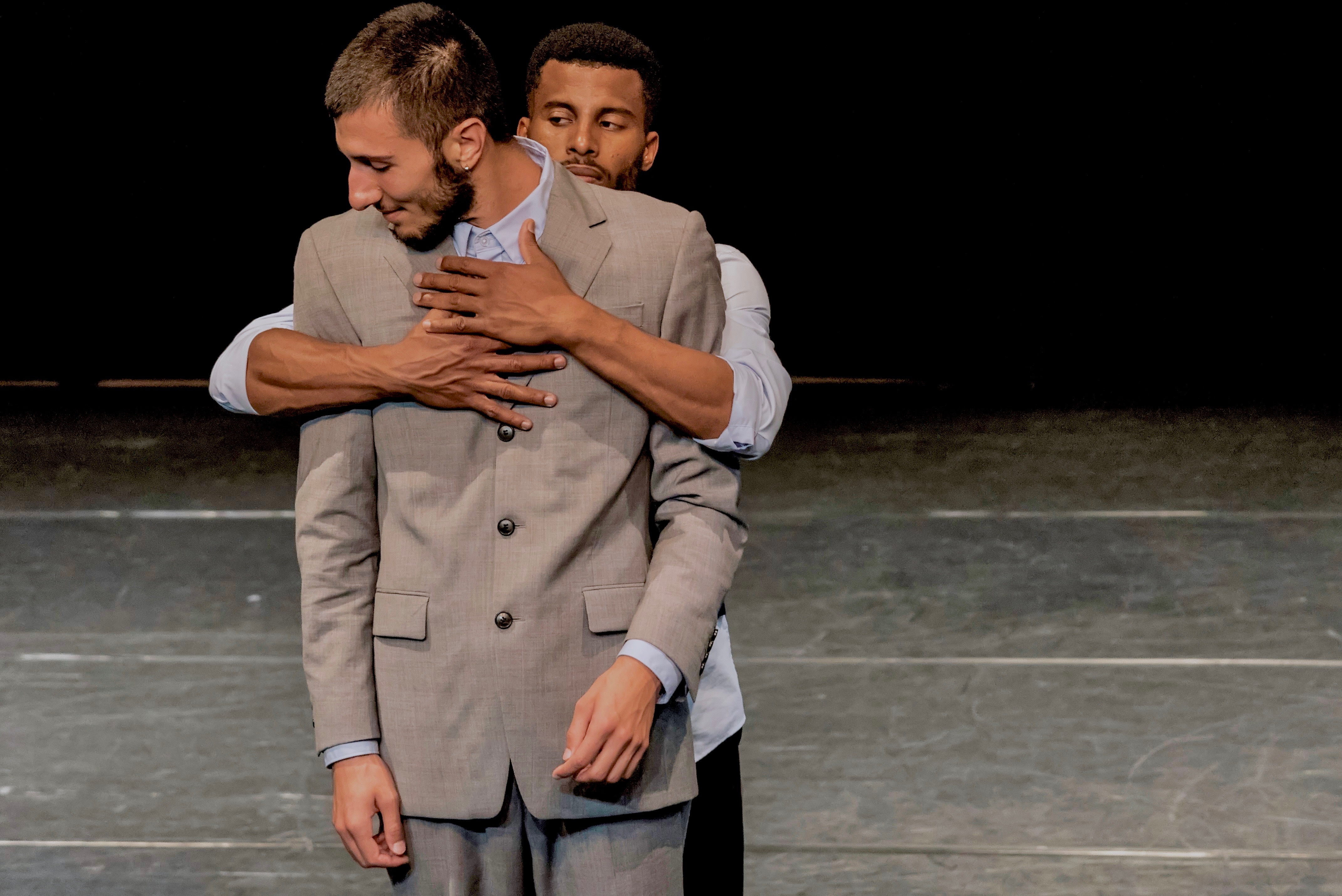 Humour
Laura's work is often about human behaviour, and its fragility. 'I often create situations where characters make themselves very vulnerable. I then add a humorous touch, making it lighter to deal with.' That lightness is nice, Laura says, because the subjects of my work are often intense. 'That's why I like to use humour in my shows.'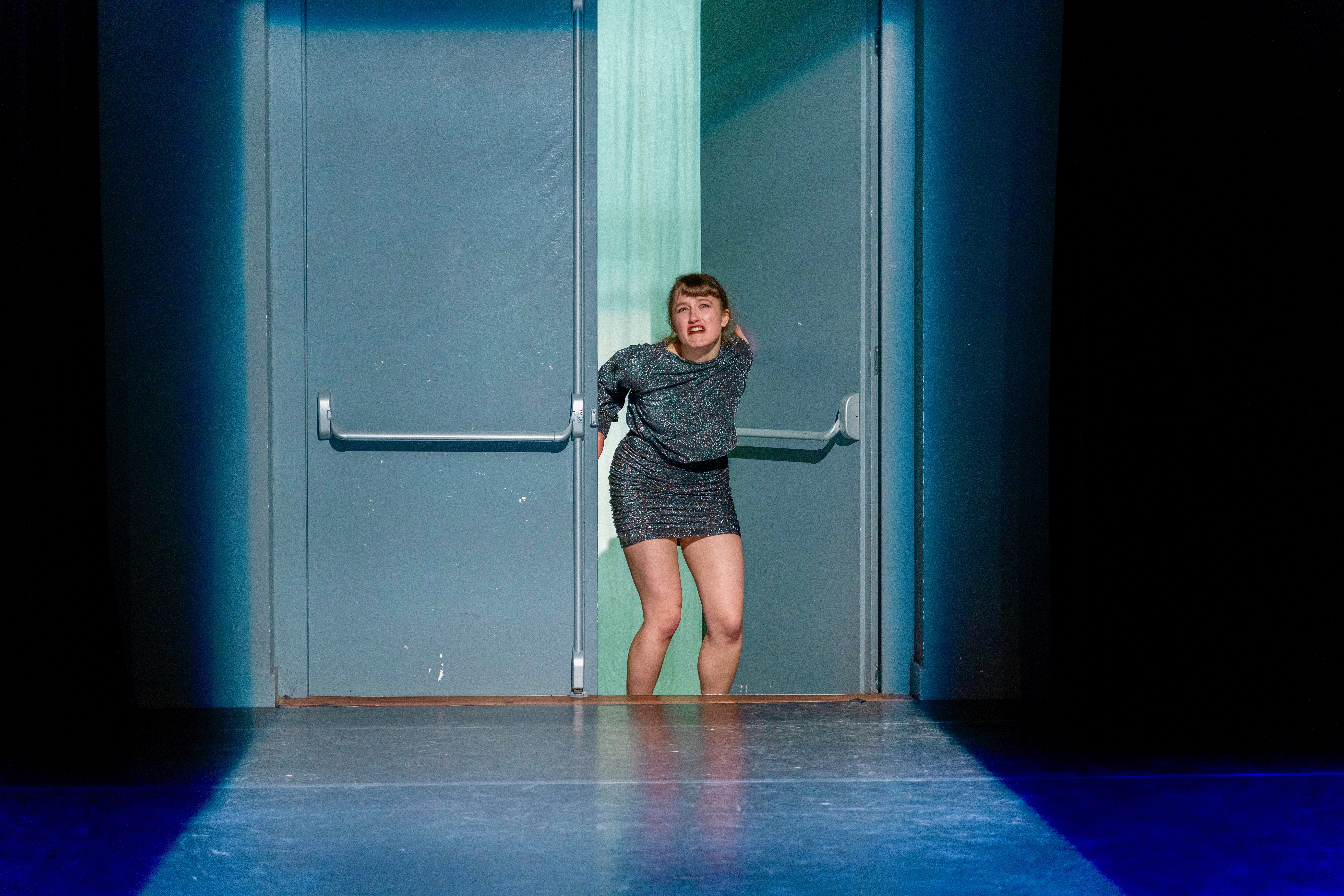 Future
In the future Laura would like to start her own company. That is a dream she is currently working towards. 'I would then like to develop my own style. I would also like to do more with theatre. It has had a great influence on me, and I'd love to get some more knowledge and experience of it.' But she may just as well become a lecturer, she says. 'I have developed my own floorwork teaching materials. Later in the year, I got to teach a week of floorwork classes in SALLY with this workshop. That was a pleasant experience, so hopefully there will be more opportunities to give floorwork classes in the future.


Floorwork (try-out) // Laura Daelemans from Laura Daelemans
Nijmegen Art Night
The 'Total Eclipse' solo can be seen on 18 September at the De Lindenberg theatre during the Nijmegen Art Night. 'During that evening, the audience will see all sorts of performances at different locations, and my solo performance is one of them. I love being back in the theatre.'


Follow Laura