'Keep this passion, wherever it takes you'
Marta Nejm is one of the inspirational teachers at the bachelor Dance Artist in Arnhem. She has seen 22 generations of dancers fly out of the nest. How does she look back on those years and what does she wish for students?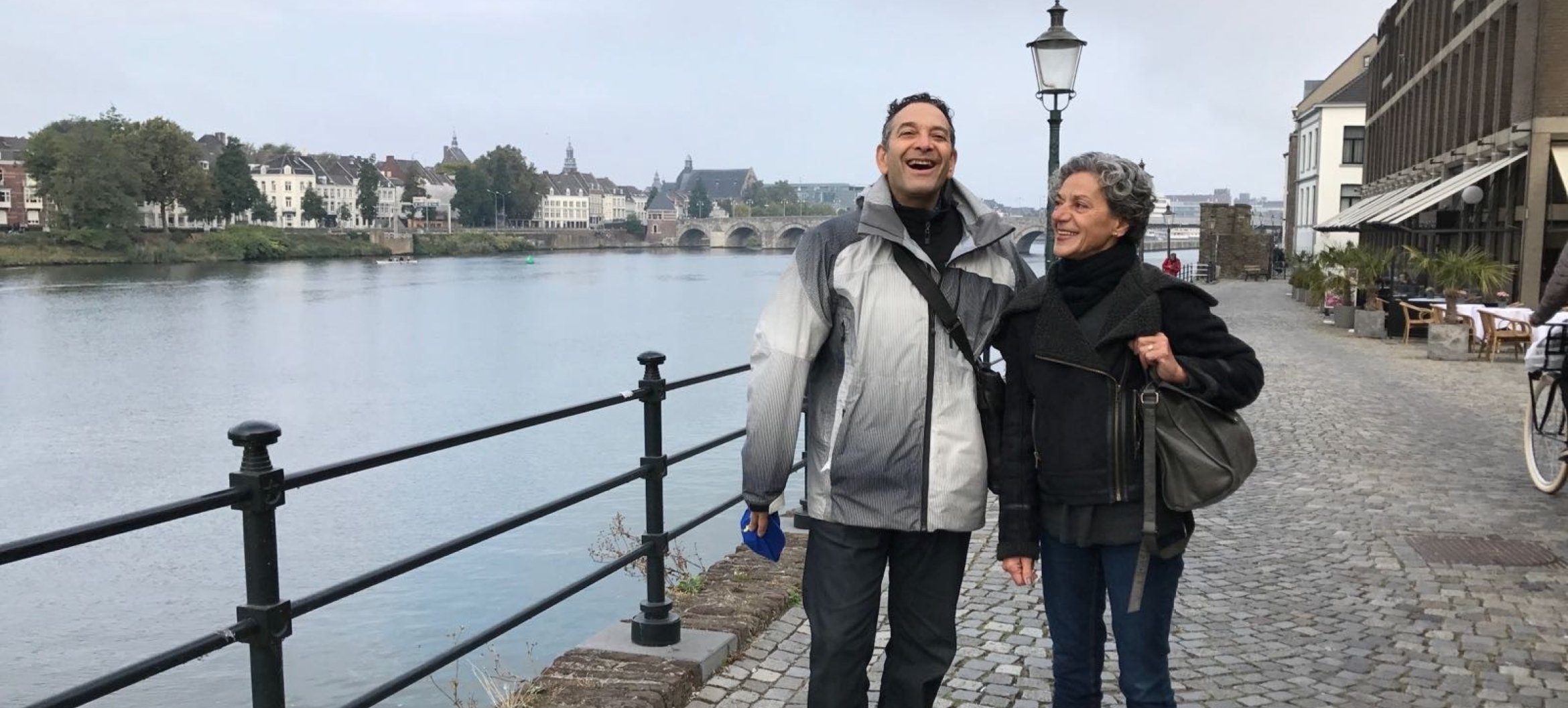 Before working at ArtEZ, Marta worked in Brazil. She then moved to Germany and had a job as a choreography assistant and ballet mistress at a theatre in Germany. "After 12 years of happily doing that, I wanted to leave: there was an urge to breathe some fresh air. At that time, ArtEZ was looking for a teacher. I gave a lesson and they immediately gave me a contract. What became two years at ArtEZ, became 10, 14 and now 22 years.
'Somehow I got involved and didn't think about leaving anymore.'
Teaching and supporting education is a huge responsibility. Imagine having 20 students in front of you and not being afraid to be wrong. You have to learn with these students, to see where they can take you. It's about being open and communicating with each other. I don't want to place myself above them. The fact that we are older only means that we have a life behind us.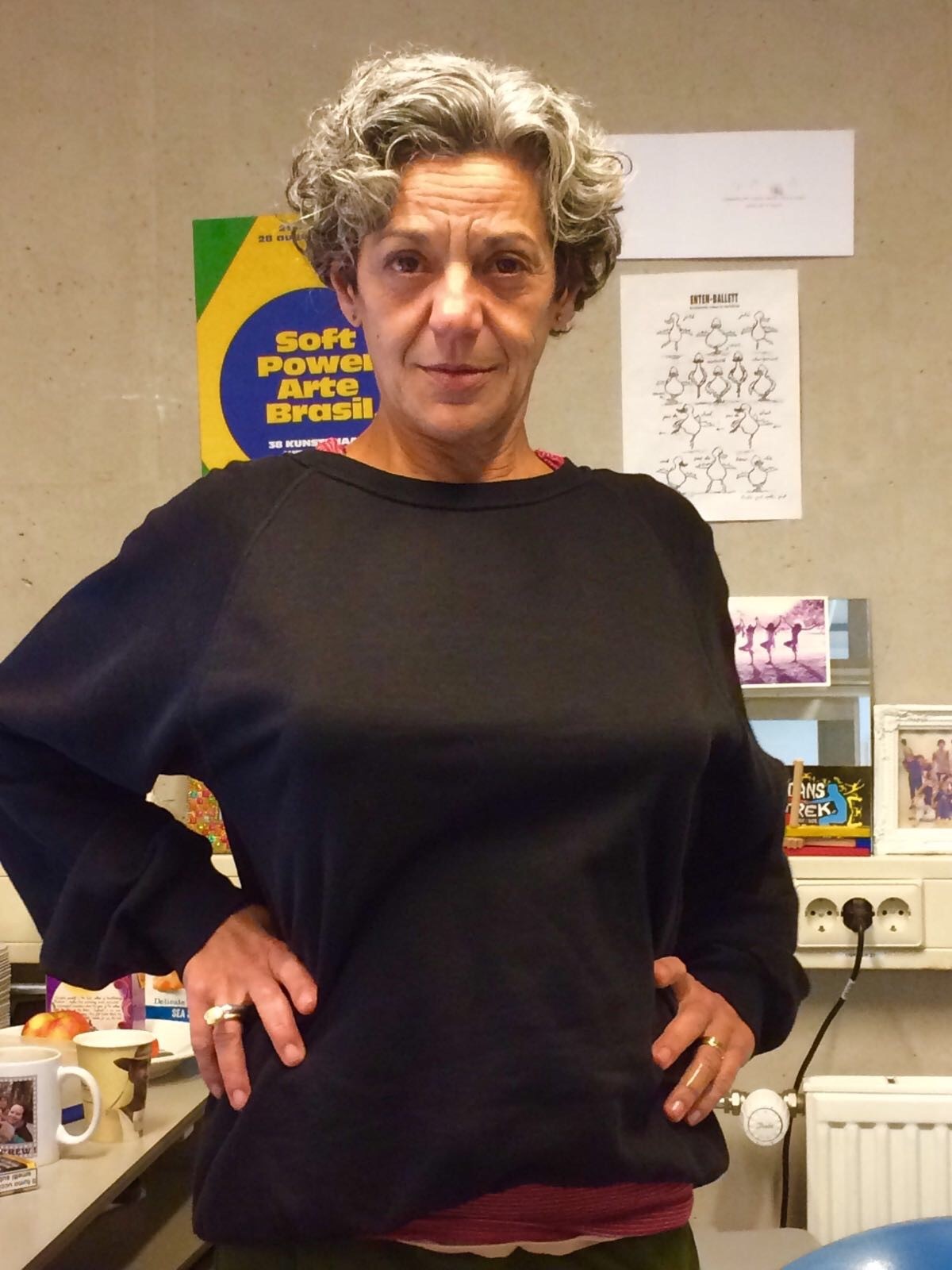 22 generations of dancers
It has been amazing being a teacher. I kept learning. Every year, there was a new generation to exchange thoughts with. This kept me young, curious and always looking forward to tomorrow. It's about sharing, giving, thinking and making. But I also tried to make them curious. I wanted them to have a happy life. I still have contact with some of them. Others still write to me. It is so beautiful to see how much they change.
'Dance is about connecting body and mind'
In my time, we had to do what the teacher was saying. You do it, count, and just be good. But dance is much more than steps. It is way to communicate your art, your feeling, what you want to share with someone. A step is not something to just translate, but also to move with. You have to understand the choreographer. That is why the way that the teachers approach the students is much different now. There is an urge to make them think and to get to know themselves and their bodies.
Dance Artist finals
The finals of the bachelor of Dance Artist start in the third year. Marta: "In the third year of the bachelor's course, students perform at their end performance. The end performance is always very different, because every year there are other choreographers who students work with for five weeks. In 2022, there were five very different choreographers, to give the students the possibility of trying different things. In this way, the students get to enrich their mind, body and contact with the professional field.
"In the third year the students have already had a lot of contact with the professional field, so they are already used to the exchange. It's good to get them out of the ArtEZ environment early on and seize their opportunities: do auditions, for example."
"After their end performance in the third year, students get to perform their research outside of the ArtEZ walls in their final year. This means the fourth year students are now spread around like flower petals. Most of them are doing their internship right now. They only come back for their diploma. Each one goes in different ways. They get to understand the world outside ArtEZ and approach dancing from the outside instead of the inside."
A message to students
What Marta wants to say to her students is heartfelt and inspiring for every art student: "What I wish for them, is to keep their passion. Wherever it takes them, whatever it takes. If they do it with their heart, they will always find their own place in this world. You just have to keep moving. Don't give up. Life is so precious, it's so short. If something goes wrong, turn right. Even if you bang against the walls. Or walk backwards a bit sometimes. It's OK.