From Pop Academy to your own title song in the cinema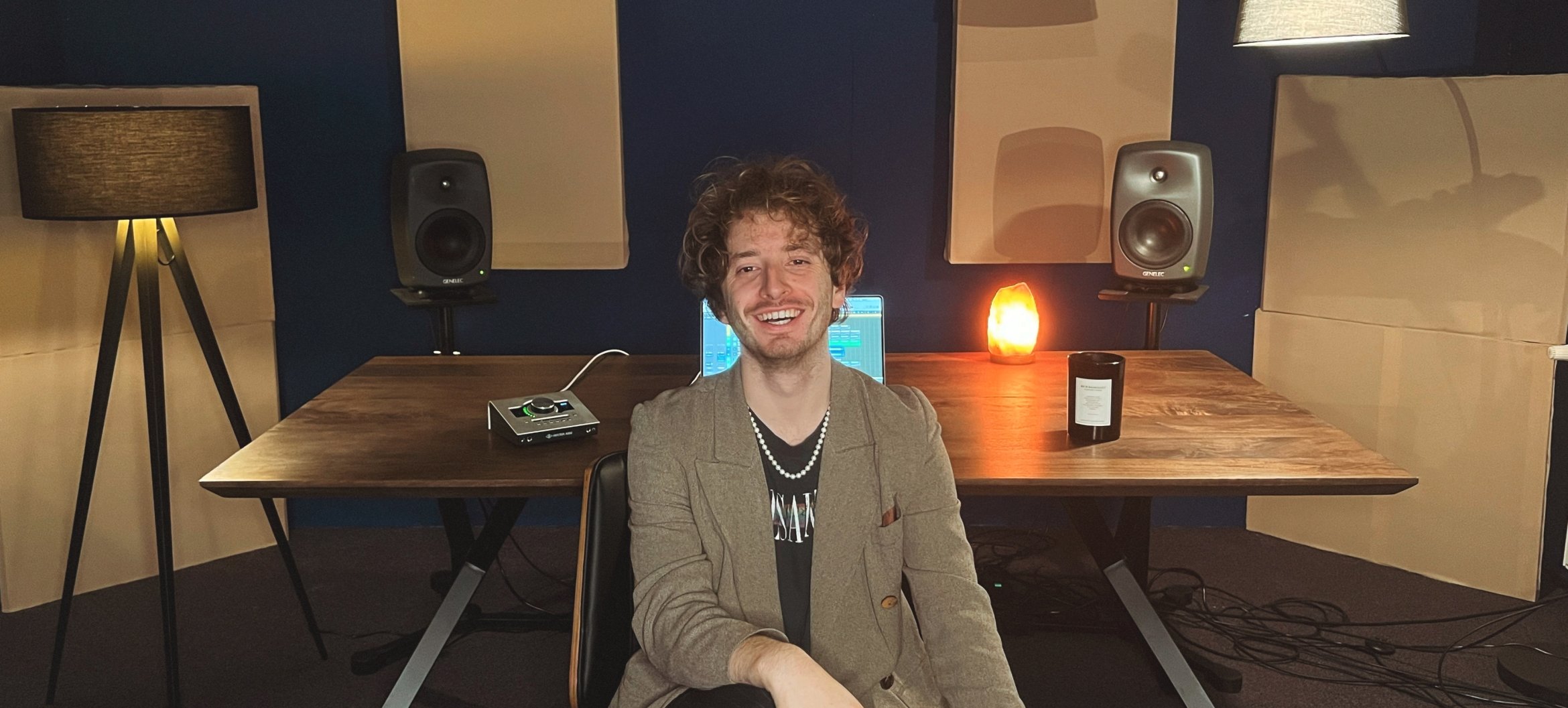 Colin van de Weteringh, a.k.a. Colin Waters, studied at the Pop Academy in Enschede from 2014 to 2018. A lot has happened since then. Although it is already more than four years since he graduated from the Pop Academy, it feels like a much shorter time to him. Colin: "The time flew not just because of the lockdowns but also because I was doing lots of different things at once."
For instance, Colin traded Twente for the capital, stopped playing with cover bands and did a few more commercial 'jobs' in between. He got to a point where he wanted to focus completely on his music. Immediately after that decision, the coronavirus entered the picture. Colin: "All of a sudden, everything was turned on its head. I was gradually building up to focusing on my own music career when everything hit the skids. I got reset and it felt like going back in time. A lot of my work no longer existed."
The Pop Academy
How did Colin end up at the Pop Academy? He'd heard good things about the course from others. He did a study tryout for a few days and thought: this is the one. Colin: "I thought there was a good balance between creativity and learning about the commercial side." He also has really good memories of the BandLab and the Pop Choir. "We had a really tight-knit group. I've stayed in touch with lots of them."
As a musician, he learned a lot about songwriting there. "I always thought writing songs was purely about talent. Aptitude certainly helps, but I also learned to write songs to order." Previously, Colin thought songs were largely the result of waiting for inspiration. Now he has the right tools to write songs whenever he wants to.
Fast hits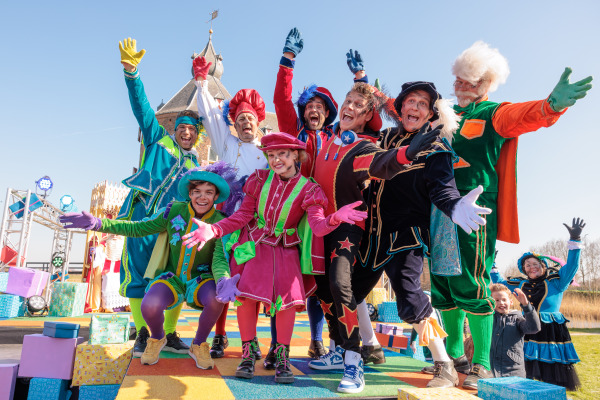 Which came in handy early this year. He was asked to write three songs in the space of a few weeks for De Grote Sinterklaasfilm: Gespuis in de Speelgoedkluis. Although he was initially uncertain whether he would get the assignment, before long he was writing St Nicholas songs to a very tight deadline. Colin wrote the opening song, the title song and a song for the middle of the film.
He had previously made an album of traditional St Nicholas songs, but with a modern twist, for Party Piet Pablo and Love Piet. "That was great fun to do. The makers of De Grote Sinterklaasfilm heard these songs, which is how I got this job." On Tuesday, he had a meeting with the film makers and by that Friday he had sent back the demo for the opening song, 'Niet te Geloven'.
At the mixing desk
Whilst making the demo, he still had no idea what the song was supposed to be about. "There wasn't even a script yet at that point!". Colin did already have some experience, but not on this scale. "I had previously written songs for another children's film, but that time I wasn't at the mixing desk myself as the producer." This time he had to produce everything himself.
The perfectionist in him sometimes found it tough that he didn't have time to keep going back to tweak the songs. But he can be really proud of the result. "I tried to leave the St Nicholas genre behind me a little bit. They're just good pop songs." In one of the songs, the words St Nicholas are not used even once.
'Wat goéd'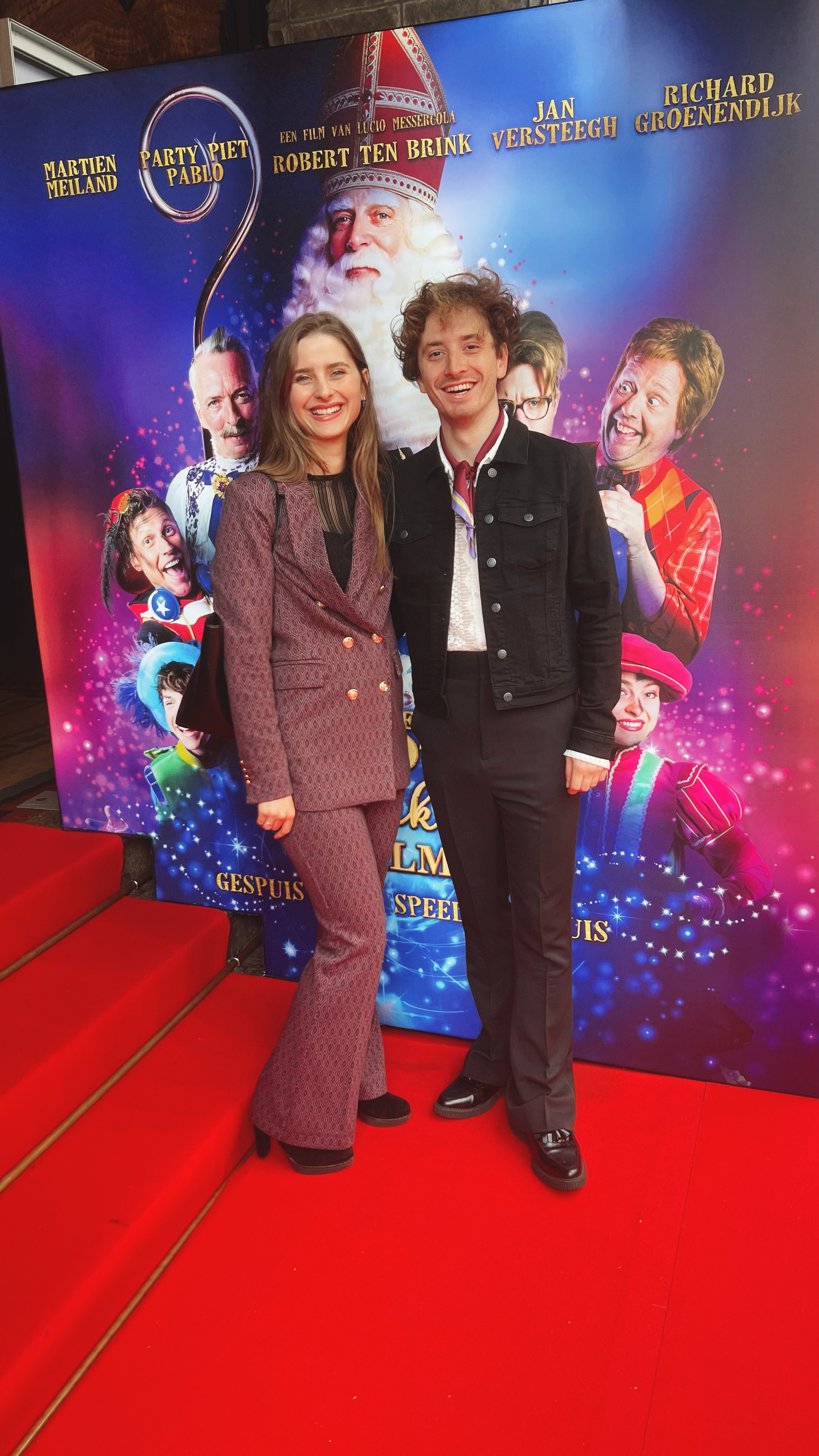 The film is also fun for grown-ups, says Colin. "Even if I say so myself." The attentive listener might pick up a few references here and there too. Martien Meiland, who acts in the film, is also one of the singers on the track 'Sint Stunt'. If you listen closely, you can hear the iconic quote 'Wat goéd' and Meiland sings 'marsepeinen, marsepeinen, marsepeinen', substituting that for his favourite activity, drinking wine ('wijnen' in Dutch).
The musician also enjoyed the premiere. "It was really special to hear my songs in the Royal Theatre Tuschinski. It was a great day in a fabulous cinema. One of these days, I should to go to the cinema to watch the film amongst the children." Maybe they'll be singing along to my lyrics.
Tips
Do you share Colin's musical dreams? "You have to cover a lot of ground and work hard. I didn't close my laptop at five o'clock on the dot on Friday afternoon." He also says it is important to be reachable. And he also has a practical tip for the musicians amongst us. "Put all your files in a Drive. Doing that saved me a lot of hassle."
Remember his name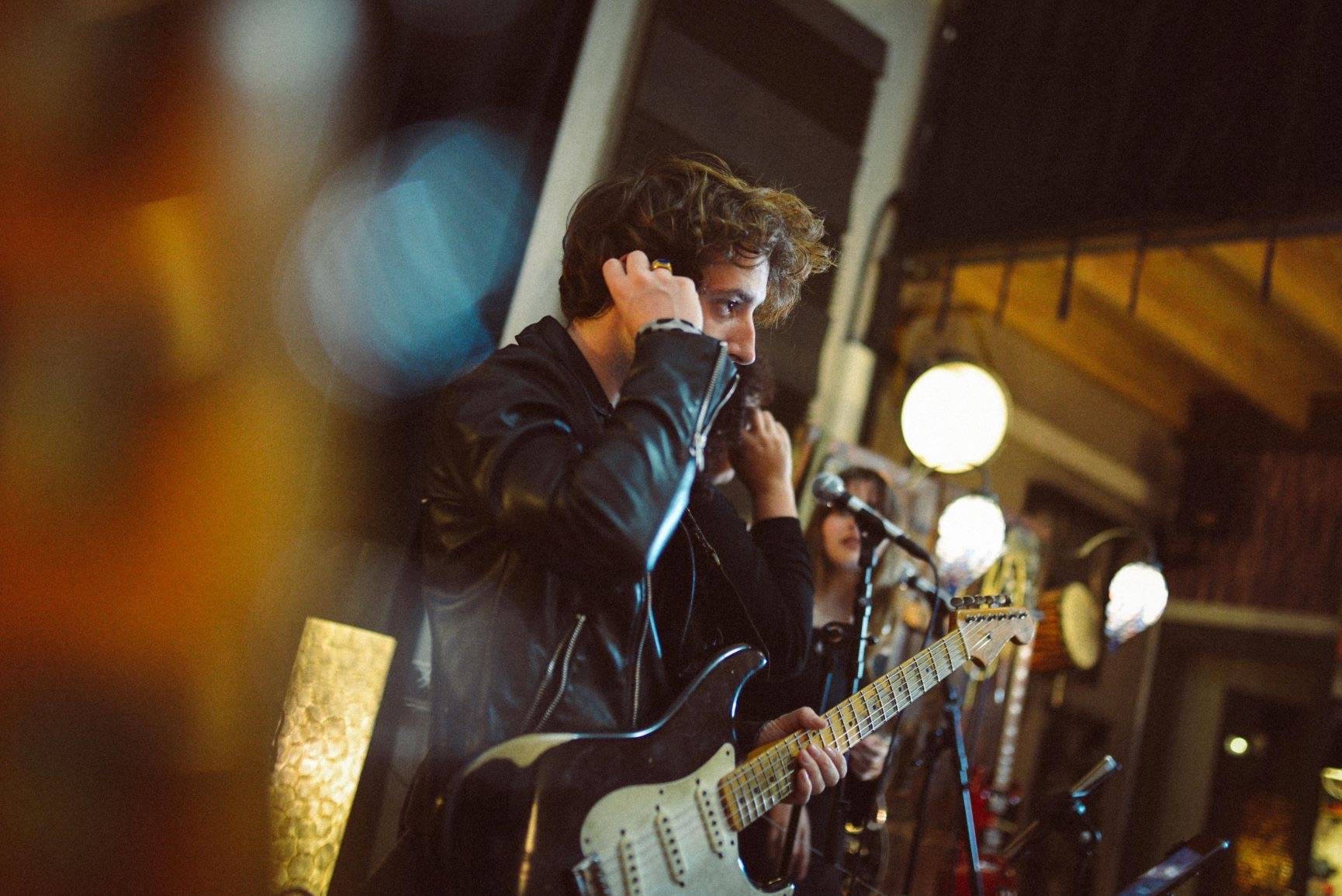 Does Colin have other ambitions? "Certainly. I didn't release any of my own music during the pandemic, but I do have lots on the shelf. I love working for and with other people, but I have really missed performing my own songs on stage." So remember the name Colin Waters, because he's not stopping at St. Nicholas songs.
Listen to the opening song Colin made: