'Playing games is a way of discovering the world'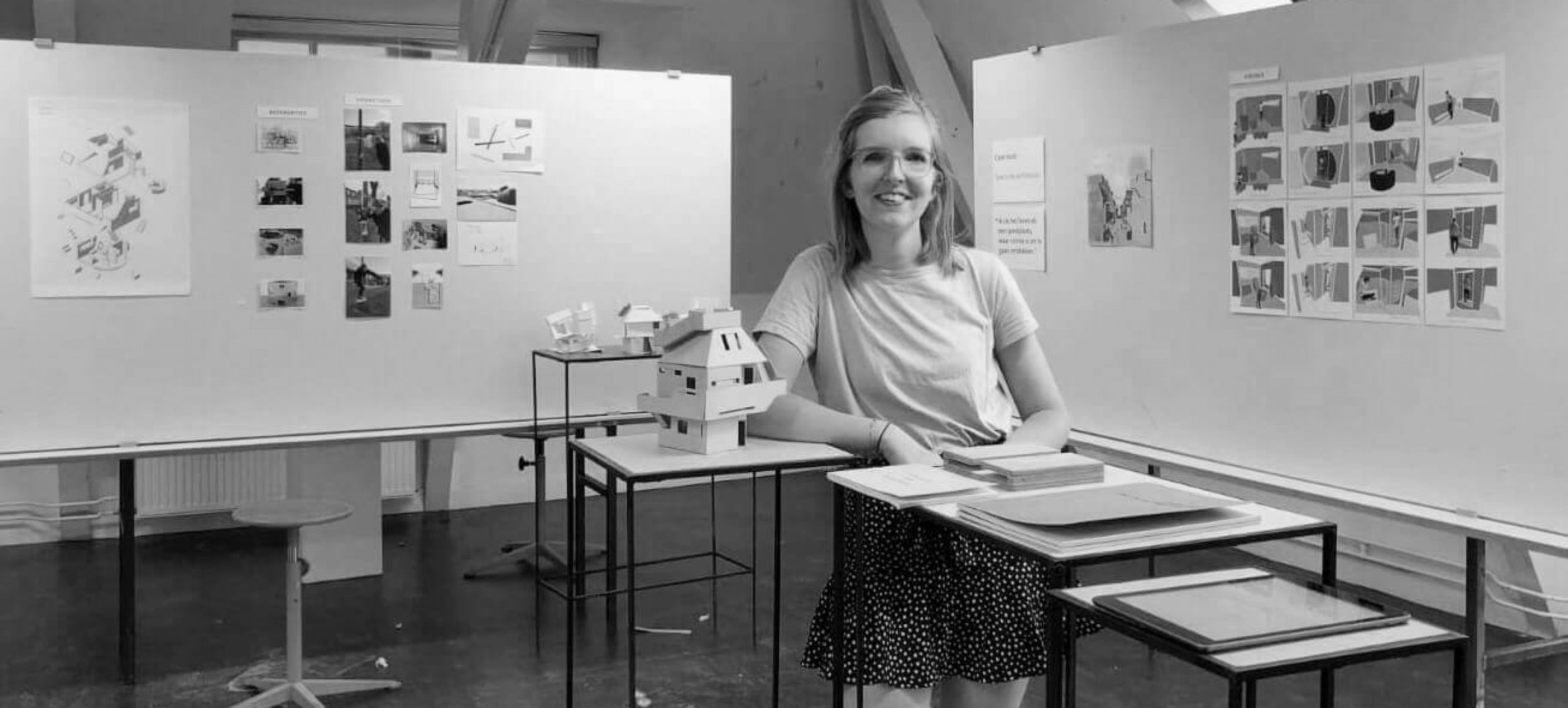 "Interior has always fascinated me. Every space has a specific function, but I always questioned the way it worked." Yolanda Hettema is speaking. She graduated this year from the study Architecture Interior at ArtEZ in Zwolle. A moving end of four moving years.
Her fascination for interiors brought Yolanda to the mbo-education level of Interior Advisor. Although she finished this study, she still felt the emphasis there was too much on styling. She looked for 'spatial experience'. Yolanda: "This is why I continued studying at ArtEZ. Beforehand I got the feeling the study offered students a lot of freedom. This was indeed the case. I was offered increasingly more freedom after my first year. That was great."

Improving sustainability
At ArtEZ Yolanda had to adjust her way of working. She had to learn not to think too much and to just do things. One assignment in particular demonstrated this: "We had to make a model of a pavilion and offer different models for seven different locations. The seven best editions would be kept. That meant that from a total of 49 constructed models I would have to discard 42. What a lot of work! I really had to ask myself what I had begun. It improved my work-process a lot. It taught me to not simply be satisfied, but to try things out until I arrive at the best possible result."

A lot of freedom
The freedom that you are given at ArtEZ ensures that every student cultivates their own vision. From the third year on you choose your own assignments and follow the path that matches your own style. Teachers don't make the assignments for you, but they do guide you in the process. They don't tell you what to do, but they do listen to your thought process and work together on solving problems.
Perhaps your classmates are even more important than your teachers, Yolanda wonders. "We started out four years ago with thirty students. Sixteen of those have graduated. You get to know one another very well in the course of four years. What has left a positive impression on me has been the wide variety of different study excursions you are able to go on. Those are intended to look at architecture, but also leave a good idea on what your classmates are like."

Living while playing games
Yolanda's graduation work consisted of research in to how we live by playing games. What does it mean to play games? "A lot of people associate playing games with relaxation or something kids do. But I consider it a way to discover the world." In her research she designed a house that is inviting to be played in. Everywhere in the house you must move and discover. Every space has its own playing function. There is a corner for sitting in that you can move around, the variable dimensions in height challenge you to move about, the kitchen inspires play, in order to get upstairs one must use an exterior staircase. "The house trains you to discover your world." The fact that she did research on playful living is not that far out. Yolanda is extremely curious and wants to investigate things. "From philosophy I have come to understand that curiosity is a part of the game."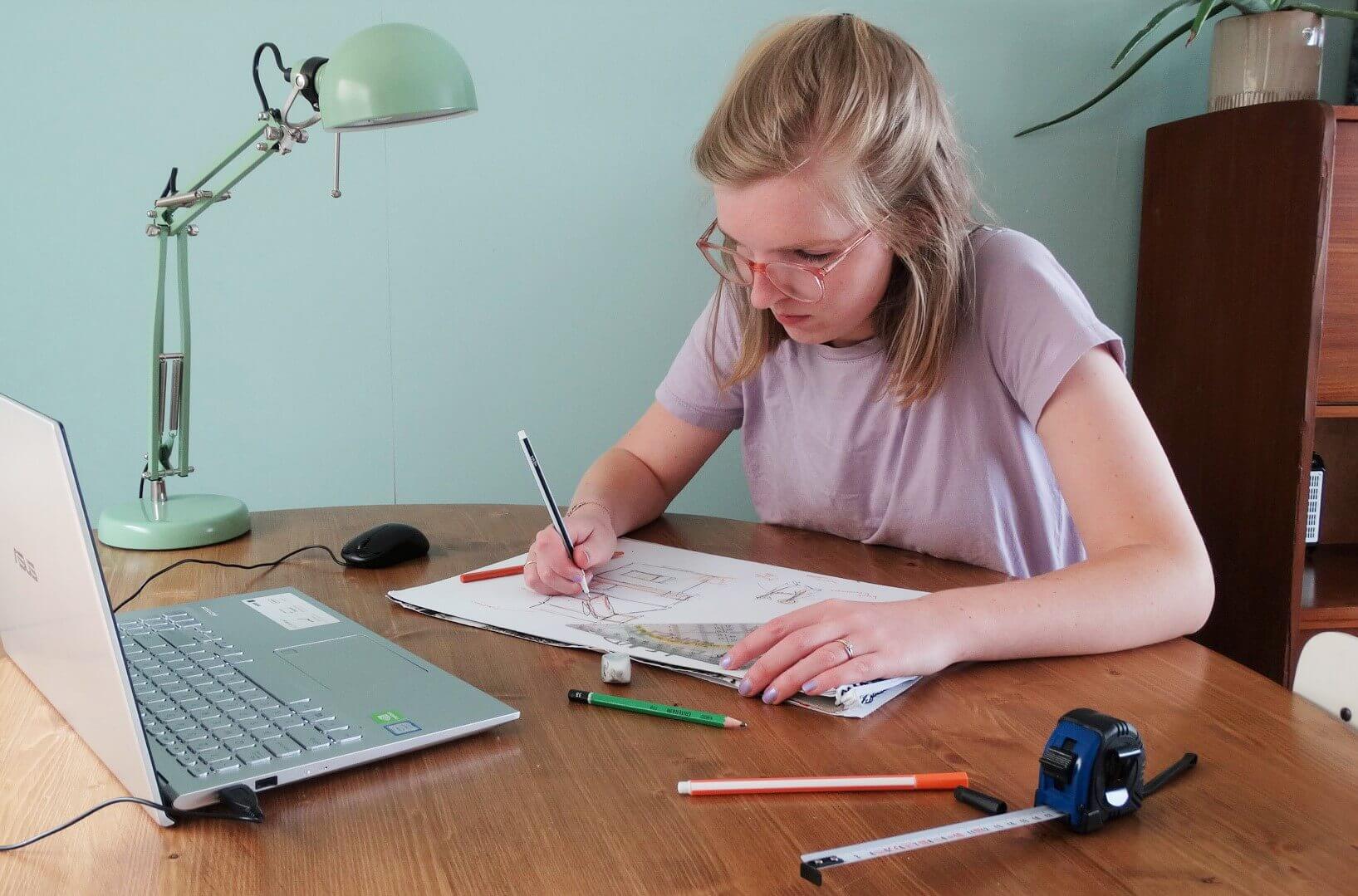 And now?
The next step in her career is to follow a Master in Interior architecture at the HKU in Utrecht. "There you can really easily combine your study with work, because I want to work. First of all I will do an internship at an agency for both architecture and interior." At the HKU Yolanda will pursue her research in to playful 'living' in puic spaces. "I would most like to design a park. Although not everyone agrees , a park is also a kind of space. You spend time there with people you do not know, and I am curious as to the possibilities of bringing people in touch with one another. Could games be a way to connect them? I would like to look in to this question."

Own company
Her dream is to start her own company, preferably with some of her classmates. "We are very close to each other here, we are a tight-knit group, we like to work together so starting a business together makes a lot of sense."
Contact details Yolanda Hettema
Mail: yolandahettema96@live.nl
Telefoon: 06 14 61 66 46