Pascale Gatzen the new head of the Fashion Design Master's programme at ArtEZ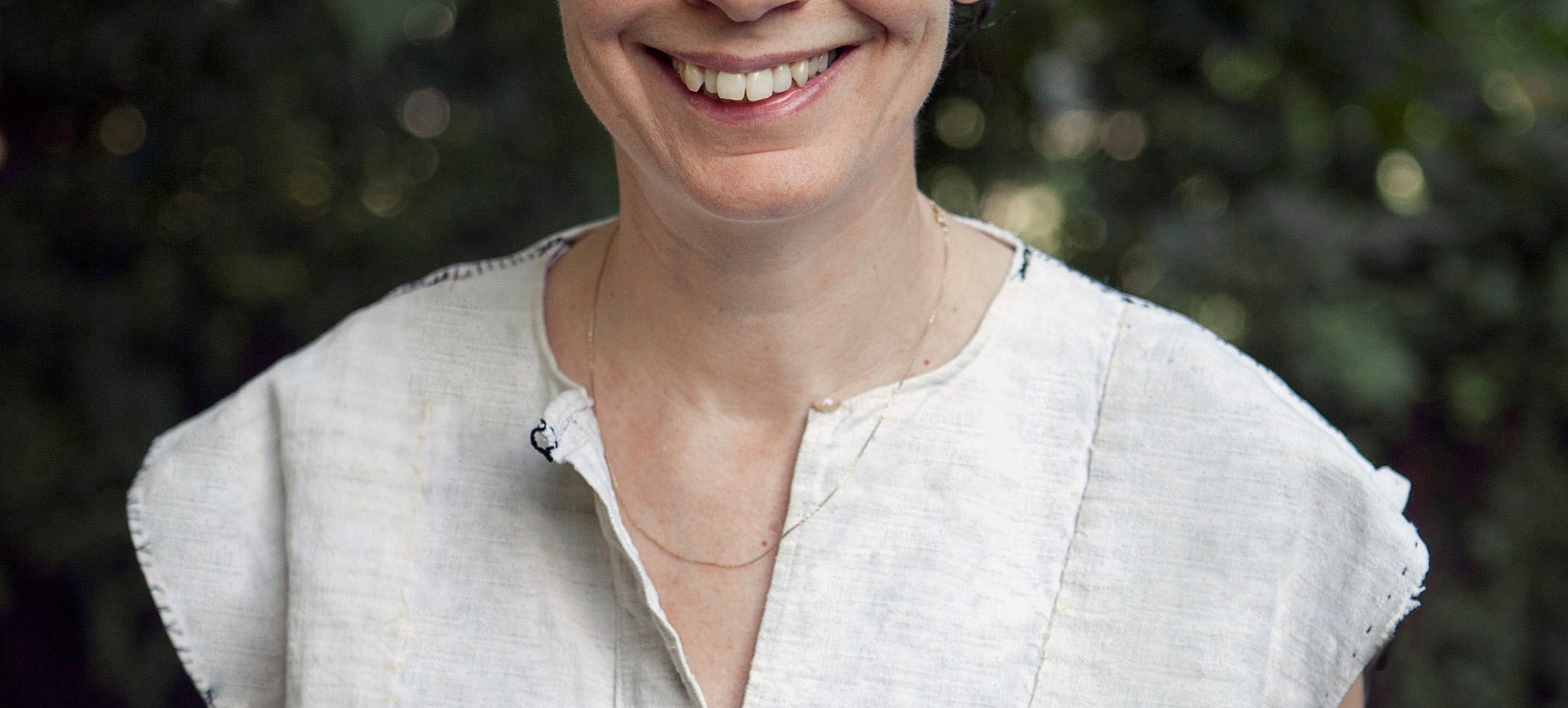 With effect from 1 September, Pascale Gatzen has been appointed the new head of the Fashion Design Master's programme. Among the challenges facing Gatzen, herself an alumnus of the fashion department, is developing a completely new curriculum/programme for the Master's. Her own ongoing quest to formulate a different perspective on fashion based on human values such as community, well-being, play and joy will to a large extent determine the direction of the Master's.

Pascale has a clear vision of the current fashion system. "Choices are made because they yield the biggest profit margins, not because they are more beautiful or because they make us happier. How you dress is about how you position yourself in the world. How do we take fashion back into our own hands and make it a catalyst for social change?" Based on a holistic approach to fashion and clothing, the future participants in the Fashion Design Master's will continue the quest into forms, systems and interactions which are the result of a heightened awareness about and that contribute to human and ecological well-being. This could mean, for example, designing and contributing to transparent and more sustainable production processes or very directly making clothing with people and embracing the joy of exchange and self-expression.

In the '90s, Pascale was part of a group of Arnhem fashion designers known as Le Cri Néerlandais - they were the first Dutch designers to present their work in Paris. Viktor&Rolf, Lucas Ossendrijver and Saskia van Drimmelen are other famous designers who were part of Le Cri Néerlandais. As a result of her experiences in the fashion industry, Pascale has developed an in-depth, unique vision of fashion. As part of her quest for the relevance of fashion, she developed an alternative fashion programme at the Parsons School of Design in New York. On this course, the emphasis was on acting and making, and on fashion as an expression of our human togetherness.

Pascale worked at Parsons/The New School in New York for 10 years. Among other things, she developed an alternative fashion curriculum there. Driven by the desire for a different economic and social reality, in New York she co-founded the worker cooperative 'friends of light'.