Johannes Offerhaus wins Frans Molenaar prize 2016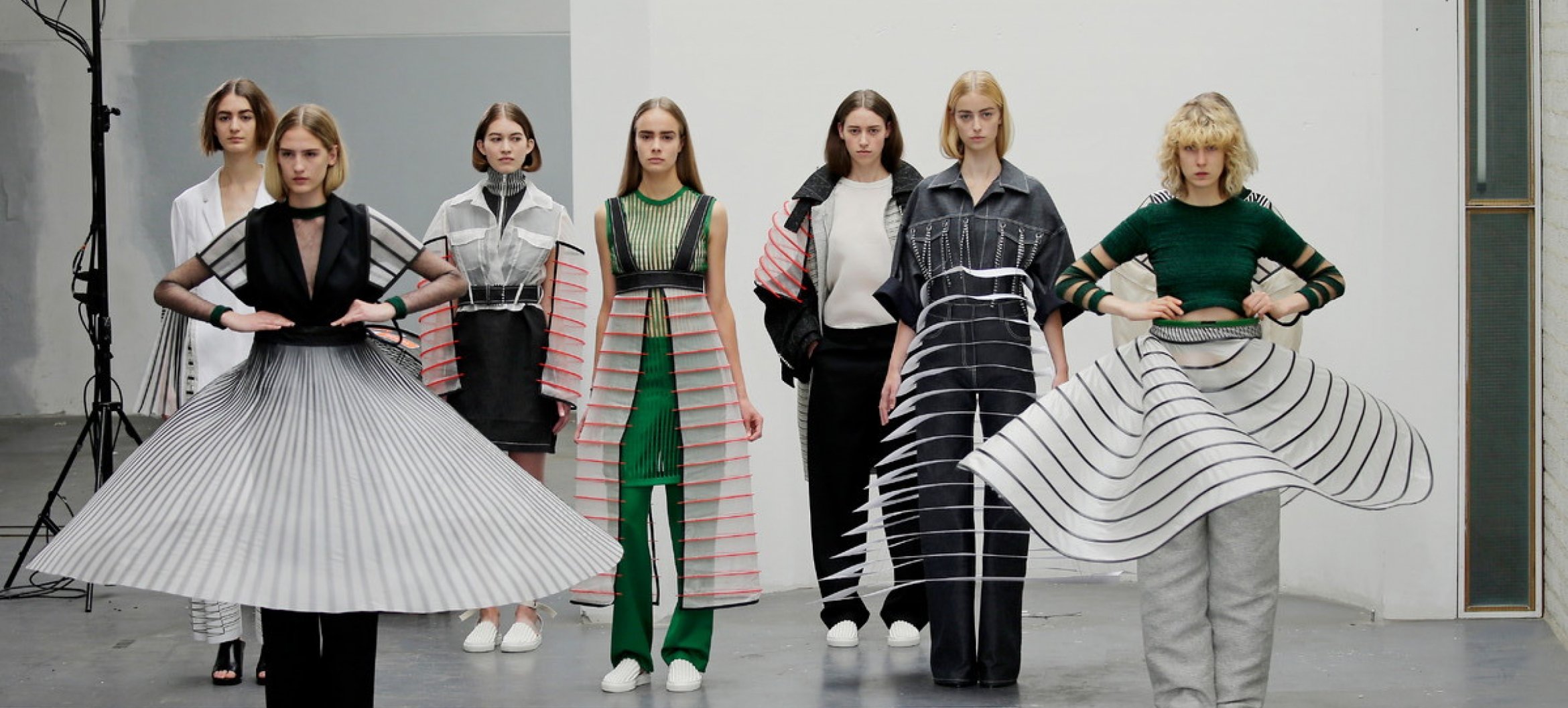 On July 22 this year, the Frans Molenaar prize was presented for the 21st time. Winner Johannes Offerhaus graduated from ArtEZ earlier this year and in 2009 he won Kunstbende in the fashion category. The designer has a clear preference for combining technology and fashion; the creations from his graduation collection are a clear example of this. The collection consists of items with stripe designs and (semi) transparent fabrics and a number of skirts which spin around by means of a belt at the waist.
The winner says of his Centrifugal Belt Systems: 'My collection is built around the idea that gravity can be cancelled out by centrifugal force. In the design of a sculpture or a piece of clothing, you are always working against gravity. Gravity gives us rules and restrictions in the design process. (...) With these systems, I can make light fabric and rope constructions float in the air around the body. My systems make it possible to work in a new force field with new rules and new restrictions.'
Frans Molenaar prize
The late designer Frans Molenaar launched his prize in 1996 in order to put Dutch couture talents on the map. After his death, it was decided to continue awarding the prize named after him; this was the second time that a winner was chosen in the designer's absence.
Jury 2016: Milou van Rossum, Louis Geerlings, Fiona Hering, Jhim Lamoree, Ruud van der Peijl, José Teunissen