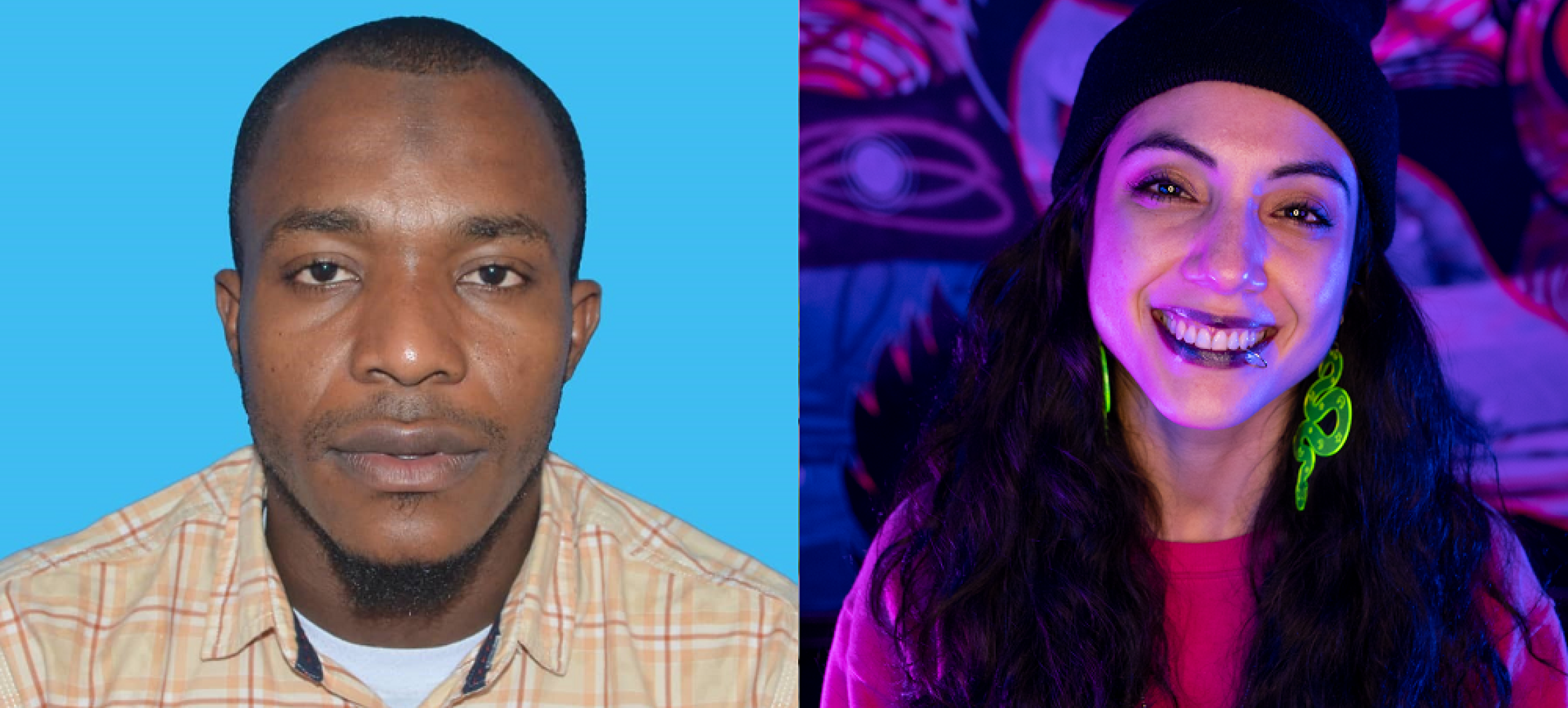 The default aesthetic of narrative practice in our current times is gloom, doom, and despair. Especially with the amplification of information on social media, and anger based engagement tactics of digital networks, there is unprecedented expressions of anger and a sense of despair that marks most of our stories around the challenging issues of our times. While the anger is justified, and the despair is natural, we believe that narrative change begins by reorienting our stories to hope, without minimising the urgency and gravity of these problems.
In her practice as an artist, activist, and a narrative worker in Peru, Elena Meija Julca shows us how we can frame our stories so that they show us the possibility of action, the promise of hope, and the capacity to imagine different kinds of futures. Through music, stories, fictions, and poetry, Elena offers to us, the capacity to do world-building, where we stay with the objects and practices that are problematic, we stay with the trouble, but we continue to find the strength to do more, and do things differently.
From his pastoral roots and his commitment towards building neighbourly platforms, Mussa Khamis offers us an orientation of hope that is not just about a possible future but of a collective action. Through community care, a deep engagement with the well-being of others, and a negotiation with things that are unsaid or unspoken, Mussa explores how we continue to not just dream of hope but build towards it through collective action.
Narrative change has to be invested in hope without glorifying it, and in this episode, we find tactics and strategies of addressing, reshaping, and reframing the conditions that stop us from hope based invitation to act and transform the worlds that we live in.
Section 1: Beyond Fear
Narrative Change is a structural intervention. The practice invites us to recognise that the 'do's' and the 'don'ts' that we naturalise in our world, are in fact means and measures of control and containment. There is a seduction to fear based narratives and anger driven approaches to problems. However, these are also tropes that move us away from the collective and retreat back into the individual context and content.
In the global residence with narrative experts, one of the most reassuring things that we experienced was a collective sharing of fears, paranoias, and anger. Once these unnamed, irrational, states were shared, even as we struggled to find the language and vocabulary for it, it led to something new – a collectivity that helps us recognise that we are not alone, and that this accumulation of the fears and their origins, which stop us from looking at hopeful futures, can be transformed through collective action.
Elena reminds us that in order for collectives to be formed, we also need collective voices. It cannot be an individual experience of pain or fear, but a collective sense of sharing of that experience, that leads to the dissolution of the fear narratives.She begins with her own story but quickly brings in the other residents, to create a virtual gallery of objects of fear – a lock, a car key, pepper spray, to show how everyday objects in our life need to be investigated. The video pays particular attention to the idea that these objects are not discrete things but embodied realities, and that they are often presented to us as safe keeping devices whereas they are really ways of keeping us contained in our own individual bubbles.
In expanding her narrative space, making way for others to step in, and questioning the origins of fear in relation to our bodies, Elena invites us to begin the process of vulnerable sharing, and organising communities through relationships of care – offering care as the antidote of fear and despair. The video is particularly poignant because it pushes us to materially look at our fears, and externalise them – hold them outside our bodies, making them open for sharing and interpretation. As Elena passes on her fears and anxieties about being a woman in public spaces in Peru, many others resonate and reach out, holding her fear till it becomes diffuse, and ready to be released, thus beginning a conversation not about how things are but how they can be.
Section 2: Listening for Hope
Stories make us into people with voices. To tell a story, to be able to own it, to put your body at the centre of that narrative, and to show how one refuses to give up, is a powerful tool for people to reclaim their agency. Narrative Change recognises that stories are devices of counter-power programming. Through telling our stories, we become the bearers of hope, and question the existing narratives and frameworks that we are generally pushed into. In telling stories, we start creating the new frameworks through which power will be distributed and cracked open to make new futures possible.
The focus on current story-driven narratives is hugely invested in questions of telling. Who tells the story, in what voice, and in what media, captures the attention, fuelled by viral economies and influencer cultures. We have never spoken so much, said so much, and produced so much information in human history. However the question remains: Who is listening? Narrative Change proposes that we need to pay attention not only to the telling of the stories but to the people and communities who listen to them. We need to recognise that stories are about sharing, and not telling, and that instead of thinking through scale-based circulation, stories need to be positioned as intensity driven sharing, because it is only when stories are shared that they become collective possibilities of shared hope.
Interview 1: Anna
Anna is a 20 year old woman, who is a mother of two. She is still living with her family. Her head teacher said "She is my niece, she got pregnant twice. The first time, she decided to come back to school after delivery but the second time, when she was in Form three, she didn't appear again. I will connect you with her family because she is my family too". When I met her at her home, I got a glimpse of the life this young mother was living, with her two children. We sat down to discuss her experience. Here is a part our discussion;
Mussa: I see you are living with your grandma, where are your parents?
Anna: They are living in another village where I used to live too. They couldn't let me live with them after my first pregnancy.
Mussa: You have two children now, Masha Allah, where is their dad and is he responsible towards his sons?
Anna: (She stopped for a while, looked in a different direction from me, and her eyes filling with tears saying) "I don't know where he is. I haven't seen him since 2020. I heard he is now living with his uncle in town. He can take three months to bring small amount of support through his mother who is living in this village. That support cannot be sufficient even for three days.
Mussa: I heard from your former class teacher that you are very bright and she was very disappointed with what happened. The first time you were pregnant, you were allowed to return back to school after delivery, and you passed well in Form 2 exams. But when you were pregnant the second time, you were very reluctant to return. The school authority tried every possible way to have you back but without success. What were the challenges along the way?
Anna: (Stopped for a while, same as the previous question, looking in different direction from me saying) "I just decided not to go back to school. My family was very hurt by what happened and forced me out of our home. I had no option but to come here to live with my grandma, with my two children. As you can see my grandma, she is very old to bring up 2 children on her own. Leaving her with children and going to school was an impossible decision for me. I decided to continue taking care of my children and promised everyone who came for advice that I would return after the birthday of my second child but things were different for me. The second challenge that preoccupied me were the perceptions the school had of me. What my classmates, teachers and school in general will say about or to me. I was thinking a lot about perceptions, norms and stigmas related to my situation, if I decided to return to school I experienced this when I had returned to school after my first child, but with the second I feared it would be worse".
Mussa: The government announced to lift the education ban on teenage mothers like you. After delivery and since the announcement, many girls of your age have embraced their right to education again. We see that until now you have not decided to return because of the reasons that you shared. I would like to know what changes you want to see in education rights so that you can return to school to study.
Anna: For me I have no idea because I'm not in-charge of decisions, but based on my experience, I want to advice girls to focus on education and let go of the pressures of adulthood, as they have cost the life of many girls. Education should be provided in schools, madrasa and in any possible way, institutionalize a comprehensive counseling program for teenagers (boys and girls), mentors and other vulnerable groups in school. There is also a need for a standardized curriculum for mentorship and a training program for both teachers and pupil mentors to help those who will drop out. The need for the economic support is also another area to be considered. The decision to return back to school should ensure that our children are safe at home and getting all services they need as children so that we can be fully focused on our studies. Considering my current situation with my grandmother, it is hard to leave my children and go back to school. "I would like to go back to school, but I do not have anyone to leave my sons with. I also need money for their daily needs. I cannot raise any income while in school".
Interview 2: Hanifa
Hanifa dropped out of school at the age of 17, when she was in Form 3. At that time she was living with her aunt. Her dad died when she was 8 years old. After the death of her dad, she stayed with her mother and grandma until her mother married another man. Her mother decided to let Hanifa under the control of her Aunt. At that time she was 11 years old. Her new life with her aunt was not very bad as they were able to get all daily basic needs, far better than any time in her life. Similar to Anna, my meeting with Hanifa was largely arranged by the school where she was studying before she dropped out. I wanted to know from Hanifa the future she wishes to see for her education. Here is a part of our discussion:
Mussa: In November last year the government announced to allow pregnant girls to return to their studies after delivery. Are you aware of that and why is it hard for you to return to school?
Hanifa told me that she is aware that the ban has been overturned and to be honest she wishes to return back to school. She misses going to school and meeting her friends like before. She explained to me that the economic situation that she is going through now is forcing her to engage in piety business in order to earn few cents for her child and support her single mother who is sick. She told me that they have joined force with her mother to work in the farmland and engaging in piety business. With this economic situation, she cannot make time for school and at the same time juggle economic activities. Similar to Anna, she is hugely responsible for the livelihood of her son because the father is spending his term in jail.
When I asked about another challenge toward her education right, she said "she is worried that her friends in schools will bully her, segregate her and exclude her because of what happened. Hanifa told me that when she was in form two, she remembers the same behavior towards their friend who got pregnant while she was in form one and decided to return back to school. People used to marginalize her and speak badly of her. Sometimes other parents would tell them to not stay close with her because she is not a good friend and a good reference to others. "When remembering all these things, I stuck with my decision because I know I'll face the same the consequences".
Mussa: What are the changes you want to see when you return to studying and enjoy your education right?
Hanifa wishes she can get help from someone to take care of her child and bring services she need for her survival so that she can go back to school. Or at least, she wishes the economic standard of her mother improve so that she can have time to stay at home and take care of her grandson. "With the current situation, my mother is unable to spend a full day at home with her grandson because she has to go to work in the farmland and return back late. Sometimes we go together to school selling "Urojo" during the break time".
Capacity building is another recommendation from Hanifa. She stressed the need for empowering school administrators in district and regional levels to ensure schools readmit girls who want to go back to school. More importantly provide friendly environment for teenage mothers. She said, the efforts taken are not enough especially for the schools located in grassroots areas like the one she was studying at. The sad thing is that some of the teachers do not even understand that retuning back to school for pregnant girls is now officially allowed after they give birth. The capacity building should reach those parents who still believe that pregnancy out of marriage is an unforgivable sin.
Hanifa came with another recommendation regarding school counseling. She said that the current system of education has failed to put more emphasis on the school counselors. She explains that the school counselor should not be any teacher but a professional trained counselor or someone well equipped with counseling skills and knowledge. She said "the school counselor plays an important role as they provide essential social-emotional support in addition to academic support". Most schools are shortchanged when it comes to school counselors. Availability of counselor will ensure the students with different social-emotional problems that they have a place to seek support.
Her recommendations speak for themselves. She has a lot to offer to those responsible in education system. I couldn't add anything rather than expressing my inner gratitude for her time and for giving me the chance to discuss such sensitive issues about her life.
Interview 3: Rahma
She is 17 years of age. Different from Hanifa and Anna, Rahma is living in town with her parents. Her family gave all the love she deserved and ensured she studied in one of the expensive private schools in town. She got pregnant when she was in Form four, few months before she was supposed to sit for the national exam. When the news of her situation penetrated in school, her friends, classmates, teachers and family were disappointed. Now at home taking care of her daughter, I paid visit to her for the same reasons like before. We wanted to hear from her if she knows that it is okay to return to school after delivery. What are the challenges she faces at home and what changes would she want to see when she returns back to education. Here is my conversation with Rahma:
Mussa: Congratulations! You are now a mother, I heard that you were about to face your form four national examination when you were pregnant. Tell me how did your family receive it?
Rahma informed me that she was at a boarding school when she found out that she was pregnant. For form four students, it is not frequently allowed to return back home. Even when they were allowed to go back home, she could reject the offer and said she wanted to remain at school. Her family found out through her class teacher. The first time they received the news they couldn't believe it until the medical test was made. The good things about her parents are that they didn't force her out of their home after the school allowed her to go home. "Apart from normal harsh words from my mom, my family has been always supporting me and my daughter, like any parents who want to see goods to their children, they were very confused at first but now they are with me in every aspect"
Mussa: It is great that your family loves you and supports you in taking care of your daughter. I think you know that the government is welcoming everyone now to continue with studying. There is no ban anymore for teenage mothers. You can now go to school. What do you think of the idea to return back to school?
Rahma started with informing me that her parents spent millions of shillings for her education. They admitted her in one international private school from KG to secondary school. Her father said that he can no longer splash his money for Rahma's education because she has lost her chance and now he will only focus on Rahma's siblings. She informed me that some of her teachers and relatives came to speak with her father to change his position.
Another obstacle is finding time to go to school and taking care of her child. She informed me that her mother is a government employee and she leaves every morning and returns late in the afternoon. Lack of upbringing support for teenage mothers in school system is hindering many girls from returning back to school.
Mussa: Apart from challenges you told me, I believe you still have interest of accessing education. Tell me what are the changes you want to see for you to access education again?
Rahma told me that she still needs her family's support, especially her father. If he decides to stand with her like before, she would be able to return back to school. He went far by telling me that parents should forgive their children when they commit whatever sins. "Like any human being I made mistake, I still need pardon of my father when it comes to education, I miss my friends at school and my friends miss me too"
Next, Rahma informed me that she hopes the teachers and her fellow students will forgive and forget what happened. She believes that educational institutions should be well supported with capacity building that will help them curb bullying, segregations, exclusion and alike, as the presence of such habits may prevent the majority of pregnant girls from returning back to schools. "I hope my colleagues in school will not segregate me for what happened"
Interview 4: Magret
My last meeting was with Magret. She represents few girls who dropped out from school because of getting pregnant, but decided to return back after deliveries. I wanted to learn from Magret about the inspirations behind her decisions to re-embrace education right. There was a need to hear her story because, I wanted to expose hope to the hopeless!
Mussa: What was the reason behind your return back to school?
Magret: "First, my class teacher and school counselor wanted me back. They visited my family numerous times to ask my parents if they can allow me back to school. They are the source of my inspiration for my decision...Taking care of a child for someone of my age is not easy. I needed support from my family to be able to have time to return back to school. When my child was one year old, my mother was ready to take care of her and allow me to go back to school. Its sometimes very challenging to come but I have decided to embrace my education properly again. My dreams are with me like before and I want to be the change I wish to see... The official announcement from the Government was also another push for my decision. When I heard the news through TV, I realized that the ban on pregnant girls was overturned and now we have the right to education like it is supposed to be".
Mussa Khamis presents to us 4 short multi-media interventions that remind us of how stories need to be told, and need to be heard. In a poignant reflection on 4 teenage mothers in Tanzania, struggling to get back into education and its promises, in a post-COVID19 world, he shows both the infrastructures of hope and the possibilities that telling your story can offer. Mussa begins with the message that stories cannot be ignored. However, they can drop through the cracks, and how it is important that we see these stories as challenges to the existing policy and regulatory frameworks. Stories become a demand of care and an entitlement of betterment.
In these 4 short interviews, Mussa explores the idea that the story of a personal crisis is not just about the individual but about the larger contexts within which the problem unfolds. In one instance he focuses on the family that scripts the futures of a teenage mother by restricting her freedoms. In another, he shows us the lack of infrastructure for single mothers to return to education while still providing for their children. And in the last short, he reveals how these stories, which are often hidden under shame and guilt need to be voiced so that we can confront the systemic changes needed to provide support for single mothers in education.
Mussa helps us understand that hope begins with fighting against discrimination that is imposed by dominant narratives that always insist that the situation cannot be changed. Instead of putting these girls into a story, he invites them to tell them their own stories, giving them a platform, and giving them the agency to craft their own identities, thus bringing in hope, in their own imagination of their future as well as in the programming that can be done to encourage them.
Stories are media. They mediate the individual and the structural problems. In this mediation, they amplify the need for urgency and visibility, and in the sharing of these, they bring hope through positivity, change, determination, and resilience. The agency that comes in telling stories is complemented by the care that comes in sharing of stories, and narrative change begins when we learn to not just tell but also listen to, hold, and share others' stories as a part of our shared experiences.
#doingthingswithstories #hopeonthehorizon #narrativechange