Hanan Faour wins El Hizjra literature prize for prose 2017
Creative Writing

ArtEZ Prizewinner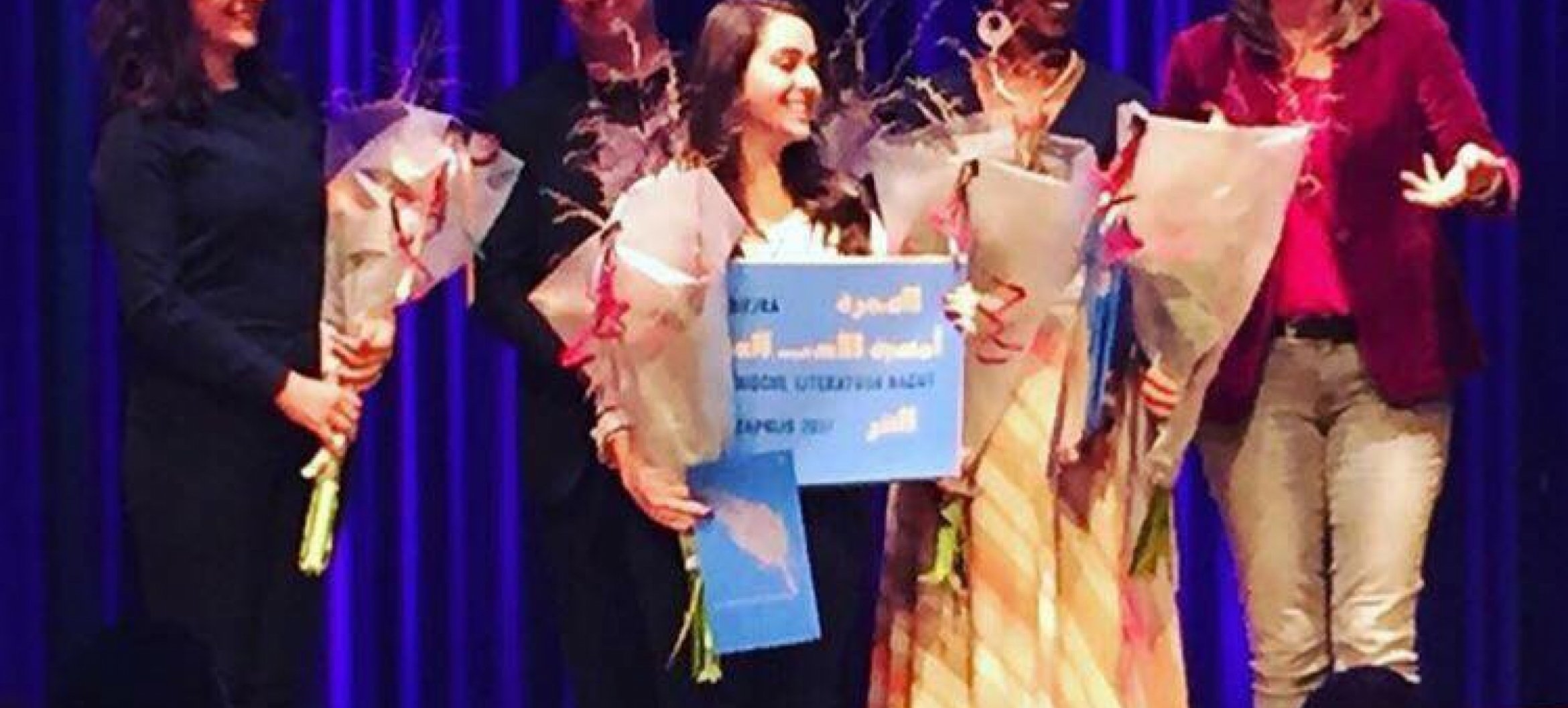 Hanan Faour, a second-year Creative Writing student at ArtEZ, has won the El Hizjra literature prize for prose 2017.
El Hizjra has been holding an annual literary writing competition for Dutch people of Arabic and Berber descent since 1992. The purpose of this competition, which is unique in Europe, is to encourage anyone of (partly) Arabic descent, young or old, experienced or inexperienced, to write poems and short stories. However, every year writers of other ethnicities also take part. Their work is also evaluated by the jury, with prizes being awarded if appropriate, with no distinction being made as to their background. So, for example, in previous years the prize has been won by Mustapha Kör and Hava Güveli, both of Turkish descent. The former recently debuted with De Lammeren.
Participants can put forward new, as yet unpublished work for nomination in an open competition. They are free to choose the theme themselves. The work may be written in Dutch, Arabic or Tamazight, but must absolutely be original. Participants can submit prose, poetry, theatre scripts, essays and columns.
An expert, independent jury assesses the work for artistic quality, paying attention to originality, expressiveness and use of language. The participants are put into different age categories. Each year, an average of 10 prizes are awarded. The competition concludes with the presentation of the El Hizjra Literary Prize, with the winners reading from their work.
The El Hizjra Literary Prize consists of a sum of up to €350, a masterclass in writing and the publication of the winning stories and poems in an anthology.
Nearly every year, authors break through into the literary circuit. The best known are Abdelkader Benali, Mohammed Benzakour, Rachid Novaire, Khalid Boudou, Said El Haji, Mustafa Stitou, Hassan Bahara, Al Galidi and Fadoua Bouali.