Francis Nagy wins Write Now! 2019
Creative Writing

ArtEZ Prizewinner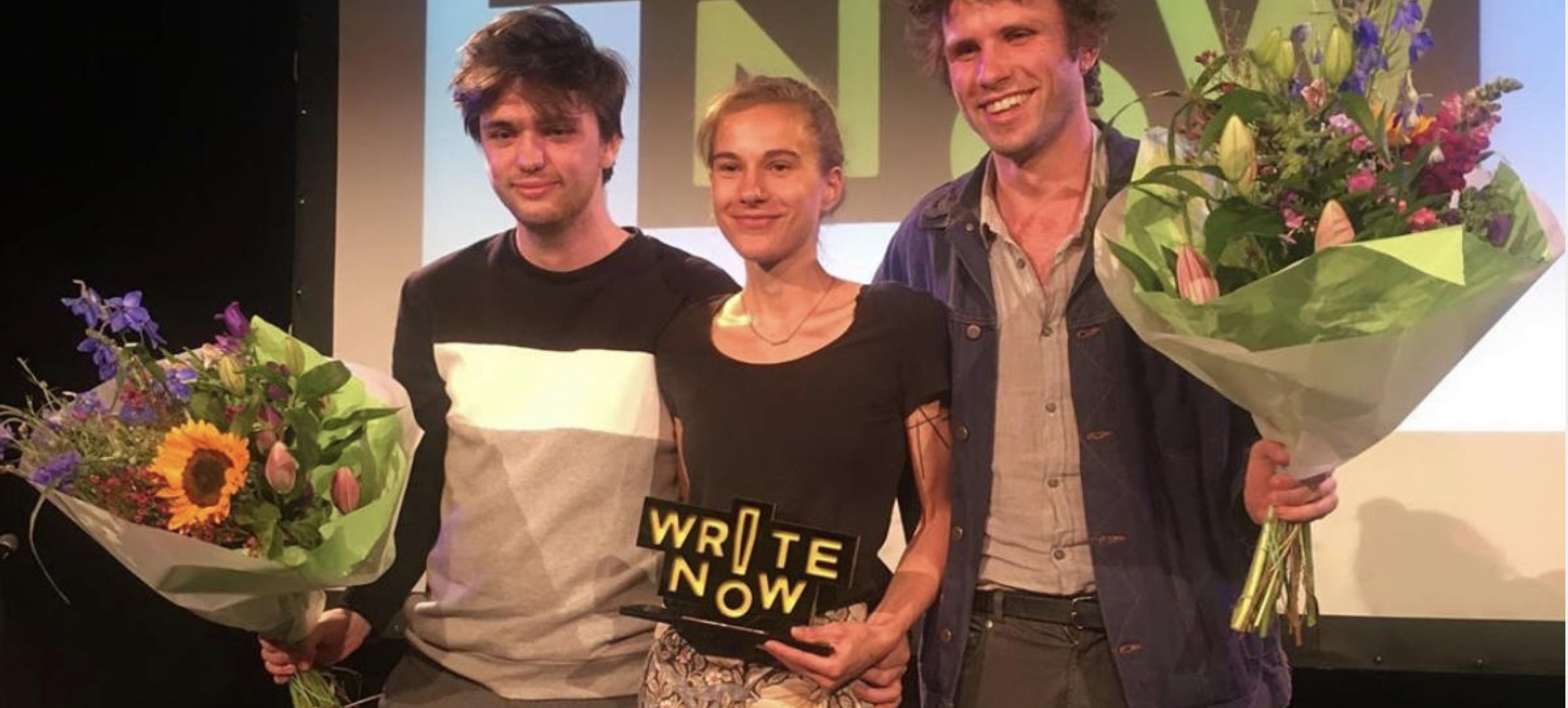 Rotterdam | The winner of Write Now! 2019 is the 23-year-old Francis Nagy from Arnhem (ArtEZ Creative Writing). This was announced by jury chairman Anne Giesen during the final on Sunday 30 June in UBIK in Rotterdam. The jury praised the "very carefully composed text", which "invites and captivates and is immediately ready for publication."
The second prize went to Flemish Aragorn Furhmann (23) and Lennert De Vroey (24) from Antwerp won the third prize.

More than 800 young people from the Netherlands and Flanders entered their texts for this edition of Write Now!, after which ten regional preliminary rounds took place in April and May. The fifteen finalists, consisting of ten first prize winners and five wild car winners, were given three weeks to write a new text for the final.

The jury read all the final texts anonymously and chose Francis' narrative Vruchtval ('Fruit Fall') as the best text of Write Now! 2019: "It's a narrative that invites and captivates, immediately ready for publication." Francis wins a MacBook, a writing course at the Writers' Academy, publications in VakTaal and at Hebban, and performances at the Geen Daden Maar Woorden Festival and Tilt.

The full jury report can be found at writenow.nu.