Entrepreneur of the month: Dans collective Arnhemse Meisjes
Dance, Arnhem
Every month, the ArtEZ Business Centre and the courses together select a student or alumnus as Entrepreneur of the Month. Their stories give you an idea of what to expect, based on current topics from the professional field. Is there a secret to cultural success? Do you have to excel in your art or is it about selling yourself? Is it a matter of luck, wisdom, hard work or a good strategy?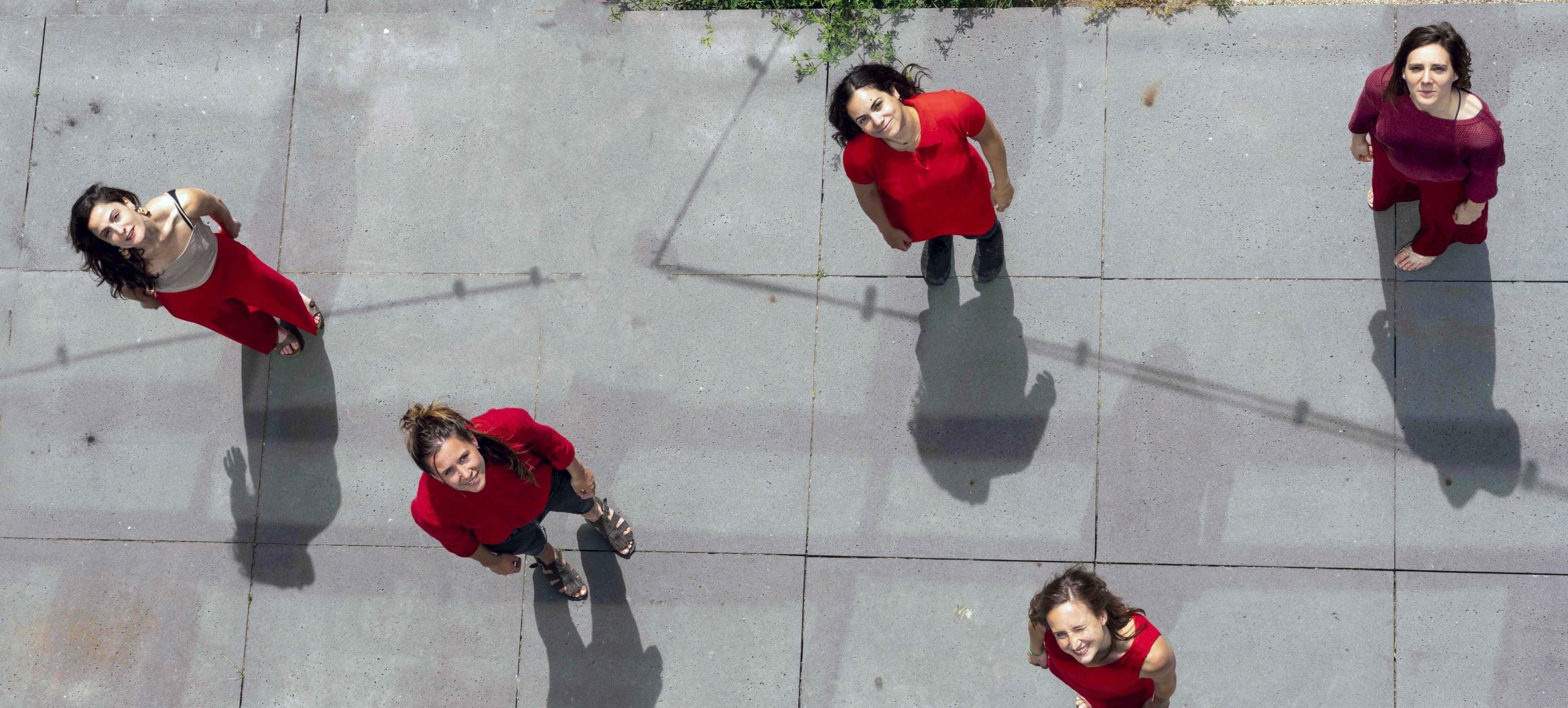 What a bizarre year we've got behind us! Everything went differently than expected, but besides that, a lot of great stuff happened. For example, we won the Cultuurprijs (Culture Award) Arnhem in January 2020, and three months later we were able to rent a beautiful dance studio through SLAK ateliers. To top it all off, the city of Arnhem decided to include us in their biannual subsidy scheme!
Despite all that, it's also been a difficult period. In March, when the pandemic came, we were in a residency in Breda working on the Abandoned Women performance. That was a strange time: we had just finished our rehearsals, but once we got back to Arnhem one after another of our planned performances got cancelled. After all those weeks of rehearsing, we didn't get to experience the release of finally performing on stage. Of course, we really wanted to know how the public would respond, how they would interpret the story and what feelings the performance would provoke. Fortunately, we were able to have our premiere outdoors in the fall at Theater aan de Rijn. And then we had another opening abroad at a big street theater festival in France! That was amazing, but in the end, it wasn't quite enough to feel entirely satisfied when winter started.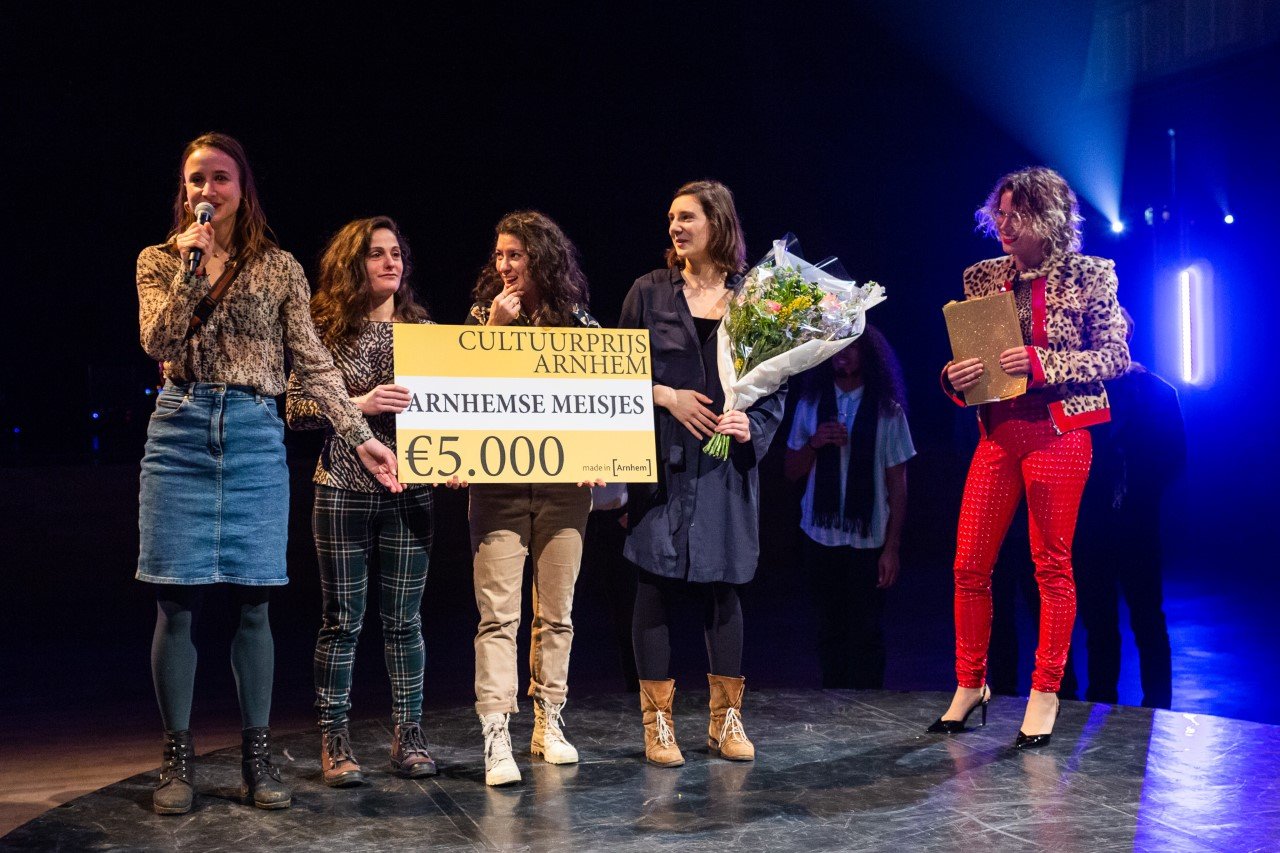 Dance film
But Arnhemse Meisjes wouldn't be Arnhemse Meisjes if we hadn't figured out something else to do. Because sitting still is hard! When we got all those cancellations and it became clear that we wouldn't be able to perform for a while, we decided to make a dance film. That was an intense project and an enormous amount of work, but we're super happy with the end result and we hope that Memories of the Future will be shown this year at various film festivals. We would probably never have made this short dance film if it weren't for all these unexpected circumstances.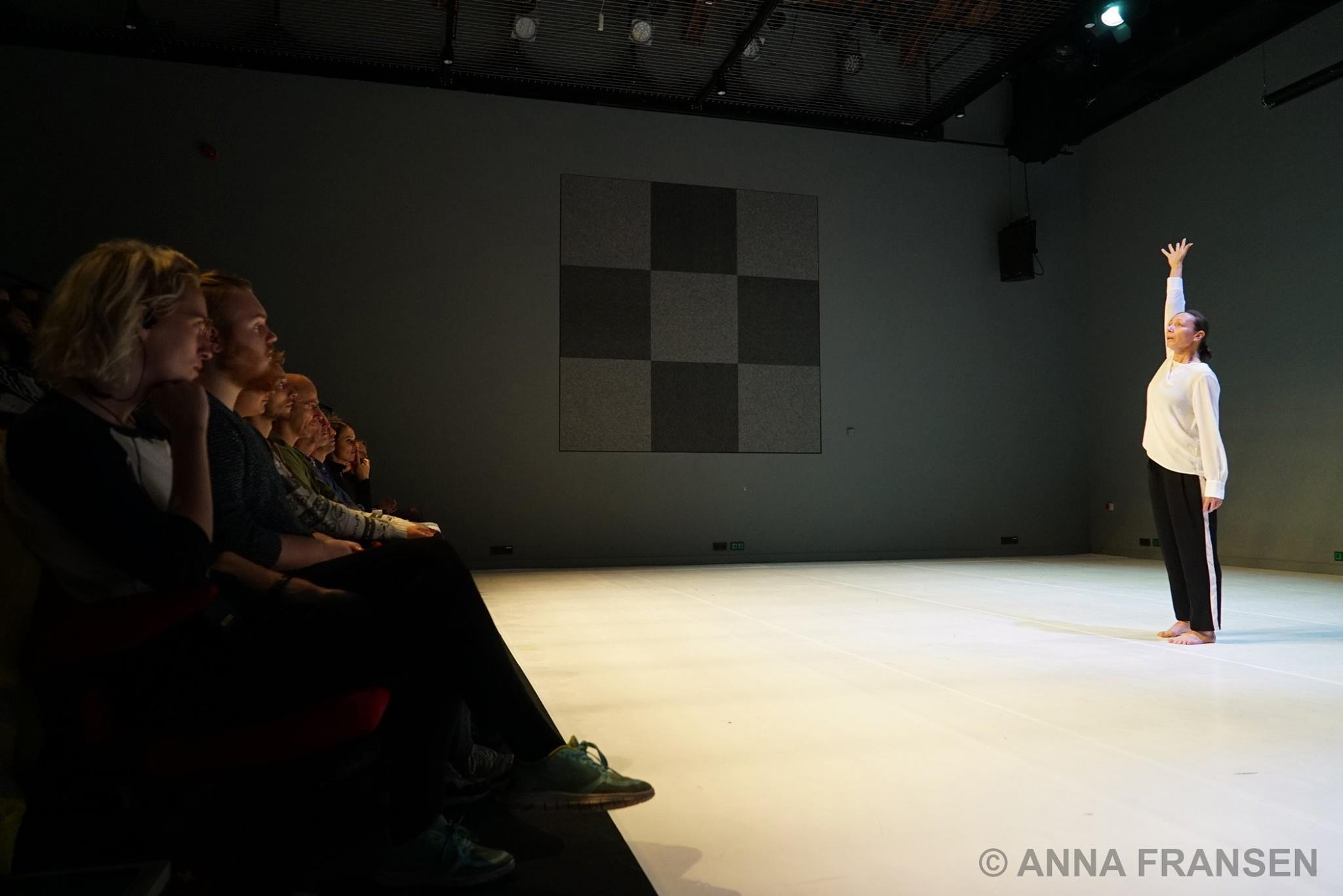 After

ArtEZ
Five-and-a-half years ago, we first got together to discuss how we could make it more attractive for dance professionals to live in Arnhem. As we stood on a balcony in the middle of the Spijkerkwartier, it quickly became clear that we all felt acutely the lack of opportunities for young makers in our city to train, create, and stage new work. We all felt the pull of Amsterdam and its lively dance scene, but we wanted to live and work in Arnhem—and so we came up with a plan to supply these missing factors ourselves. From that moment on, everything started to move at a rapid pace. Our goal to attract more dancers and dance makers to Arnhem, as well as getting other ArtEZ students to stay after graduating, was achieved—and slowly but surely, the dance community in Arnhem began to grow.
We all felt the pull of Amsterdam and its lively dance scene, but we wanted to live and work in Arnhem—and so we came up with a plan to supply these missing factors ourselves. From that moment on, everything started to move at a rapid pace!

Now—after two more dancers joined us and one of us chose a different path—there are five Arnhemse Meisjes: Anna Fransen, Aida Guirro Salinas, Yeli Beurskens, Kim Tuerlings and Inbal Abir. Almost all of us graduated from ArtEZ; only Kim came from the AHK in Amsterdam. After a year of organizing and creating together, we found out that we weren't the only ones who needed more inspiration. Dancers from Arnhem, but also from other cities and even from abroad joined us for our monthly workshops; the first edition of Dance Flavours Performance Night was sold out in no time; and we're asked more and more often to perform in public space. By now, it's been five years, and we're still very actively organizing site-specific performances and dance activities in Arnhem.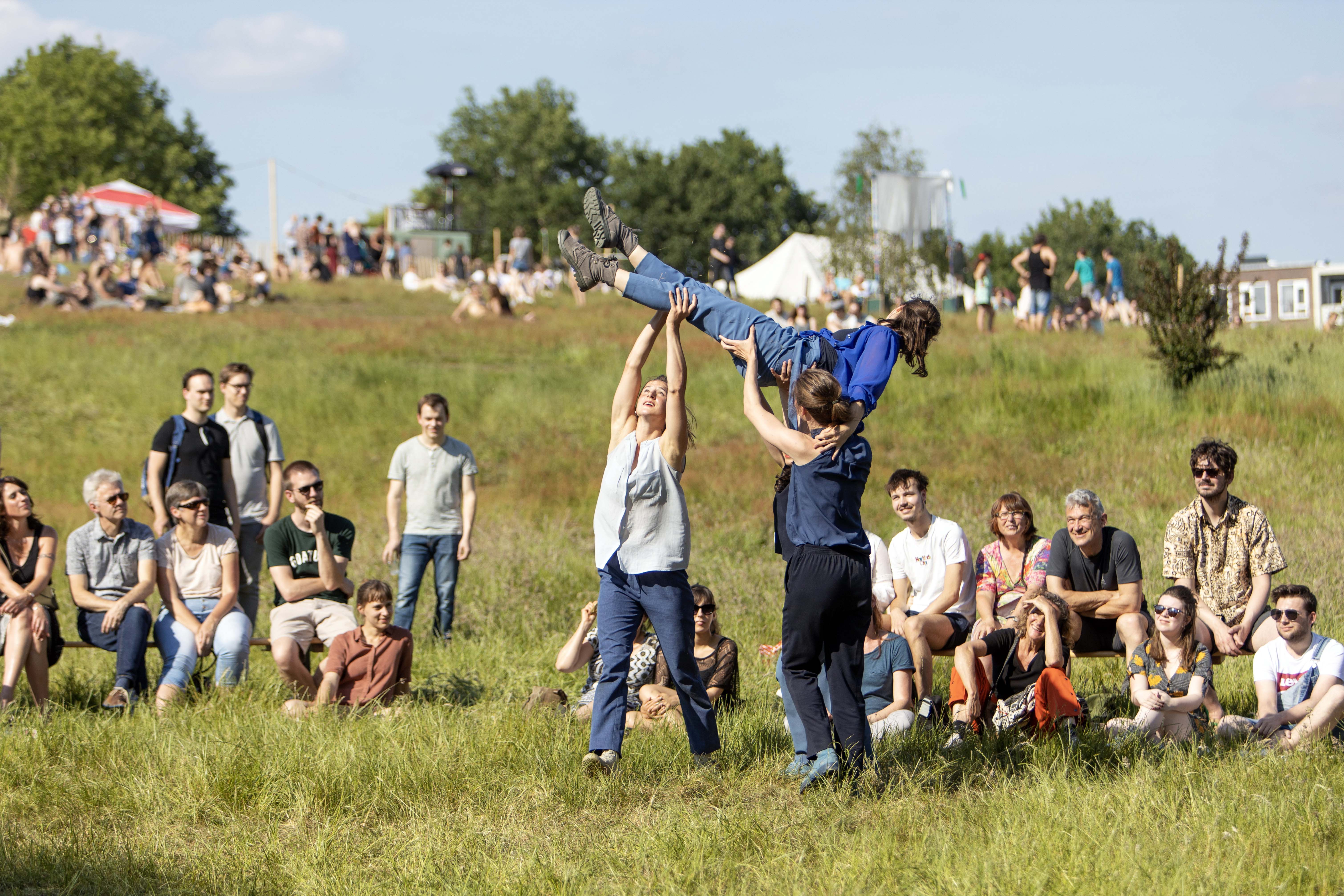 Performing outdoors
When we're preparing our performances in public space, we like to touch upon themes that are relevant to our time and society in a creative and light-hearted way. We're approachable, use recognizable movements and situations, and dance for audiences of all ages. If possible, we like to use live music, which gives a whole new dimension to our performances.
We love to work outdoors and dance in all weathers. Last September, when we were invited to a big street theater festival in Amiens (France), we performed in a rain shower. The audience was just as die-hard as we were! With umbrellas and rain ponchos, they watched us until the very end. Here and there you could see the wrinkles of smiling eyes above the face masks. That's the reward that keeps us going!
Our own foundation
Entrepreneurship, and having our own foundation, means that we try to tap into our passions and inspirations to start new initiatives where we feel an unmet need. In Arnhem, we saw a lot of potential and opportunities, precisely because there was something urgently missing, in our experience. We found a very helpful connection in De Nieuwe Oost. They adopted us into their young makers' program and gave us all the guidance we needed to elaborate our plans, apply for funding, and develop ourselves into an independent collective/platform. We learned a really great deal from that, and now we've left the program to make room for new participants.
The financial support we received from different funds over the years has also given an enormous boost to our work and opened new doors. Thanks to the biannual subsidy scheme of Gemeente Arnhem, we can really make progress with professionalizing our team and strengthening our organizational basics. For a long time, we did everything ourselves. Sometimes, we felt completely lost in the woods and overwhelmed. Even now, these situations come up. Finding a balance, between intuitive creation on the one hand and goal-oriented work with a deadline on the other hand, works best. It feels amazing to be able to outsource some of our tasks now. Having a business manager, a marketeer and a production manager allows us more time to do the things that really excite us!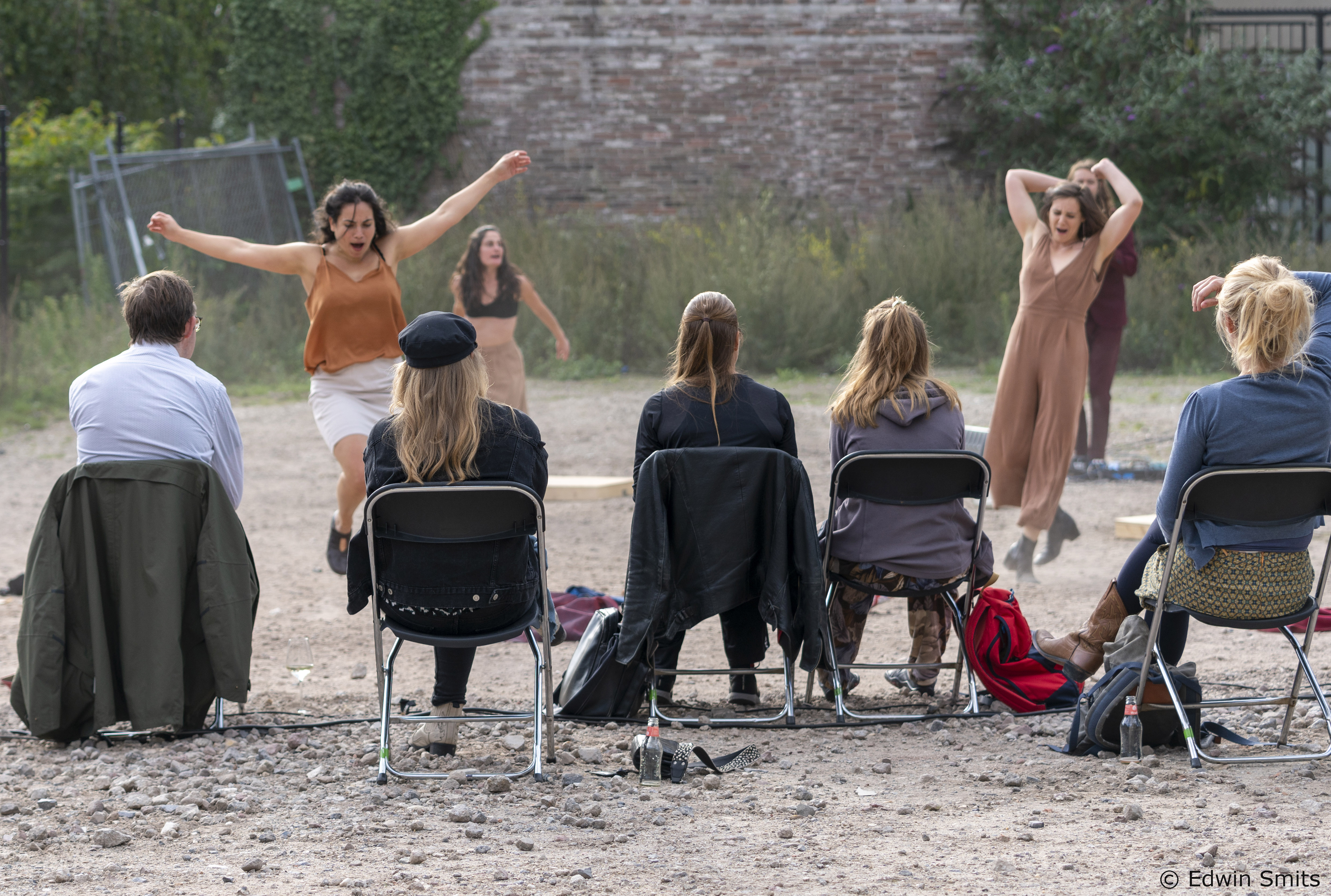 In the

f

uture
In the coming years, we want to continue to build a lively contemporary dance scene in the city, where professional dancers, makers and audiences can come together and exchange ideas. We look forward to a new year full of opportunities, because even in these difficult times, we believe those are plentiful. We've started working on a new performance, this time for children (age 6+), and we hope that we will be able to perform it at schools and outdoors at festivals in 2021. As soon as it's allowed, we'll be ready to show our new creations!
Follow Arnhemse Meisjes on

: