Elsien Gringhuis wins Champagneprijs 2016
Fashion

ArtEZ Prizewinner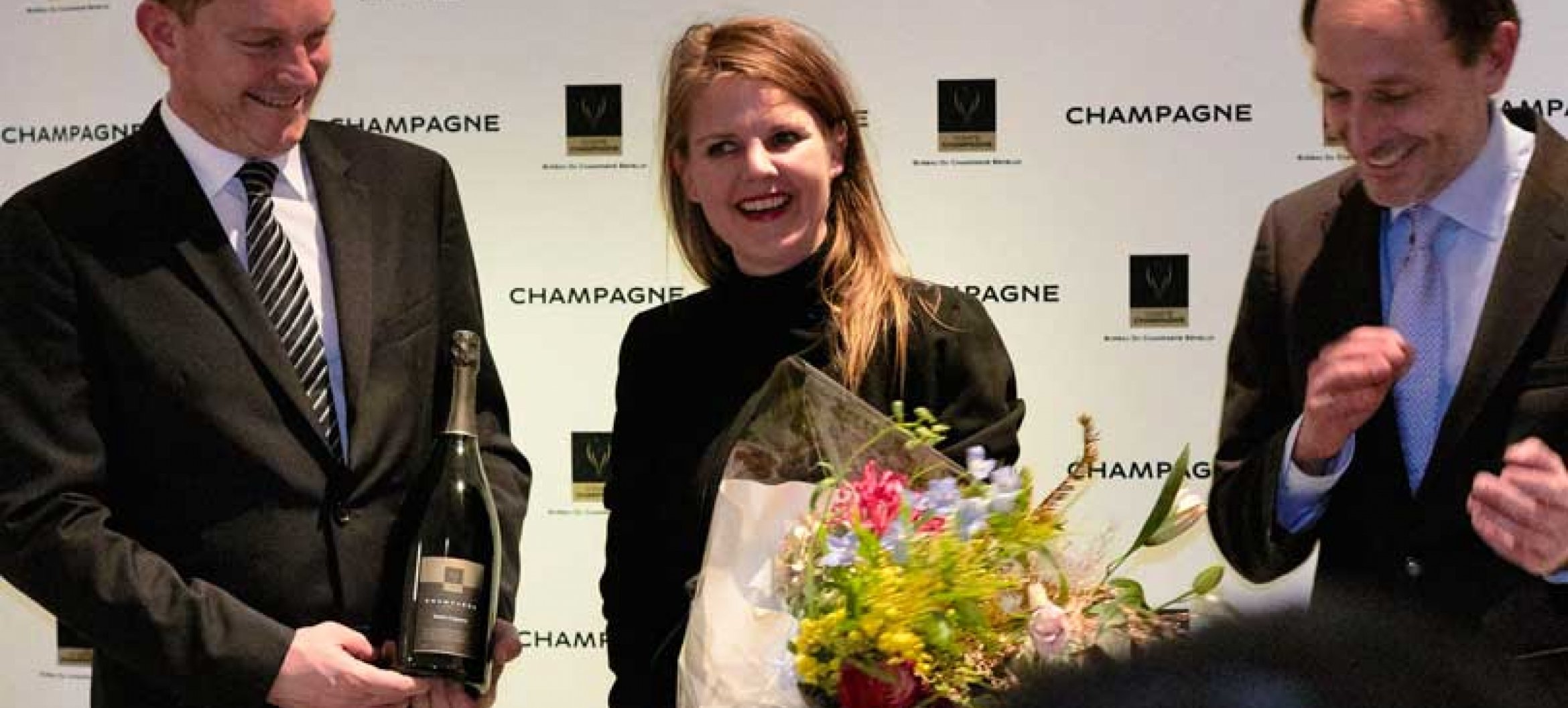 Dutch fashion designer Elsien Gringhuis, alumnus of ArtEZ Fashion Design, won the Champagne Award last Friday. This was the first time that this award, an initiative of representatives of the Champagne wine region, was presented in the Netherlands. Gringhuis wins an all-inclusive tour of the Champagne and a bottle of Martin Huguenot Brut Champagne. The organisation presented the award to celebrate a Dutch creative talent. "The representatives of the Champagne wine region were also very taken with the resolute choice in favour of sustainability in Elsien's work. They draw a parallel with their own decision to go for sustainable wine production in the Champagne fifteen years ago," says Grégoire Van den Ostende of the Champagne Bureau, who presented the award.
Elsien Gringhuis has won various international awards, such as the Createurope in Germany and Mittelmoda in Italy, and was nominated for the Frans Molenaar Award. Her label won the Green Fashion Competition in 2011 and the Fair Luxury Award in 2012. Gringhuis's collections are for sale in the Netherlands, Belgium, Germany, Switzerland, Norway and Denmark. Business is booming, particularly in Germany and Norway, says Gringhuis. The designer has her own sales agents representing the label in Germany and Switzerland.
The Champagne Award was set up in Germany in the mid-1980s. By now, the award is presented annually in Germany, Belgium, the United Kingdom and Japan. The Comité Champagne, the French trade association of all Champagne houses and producers and its Champagne Bureau in the Benelux, sees the award as a reward for people in the cultural, artistic and creative industry who stand out for their personality, passion and pursuit of excellence in their work.