Else Kemps wins NK Poetry Slam 2017
Creative Writing

ArtEZ Prizewinner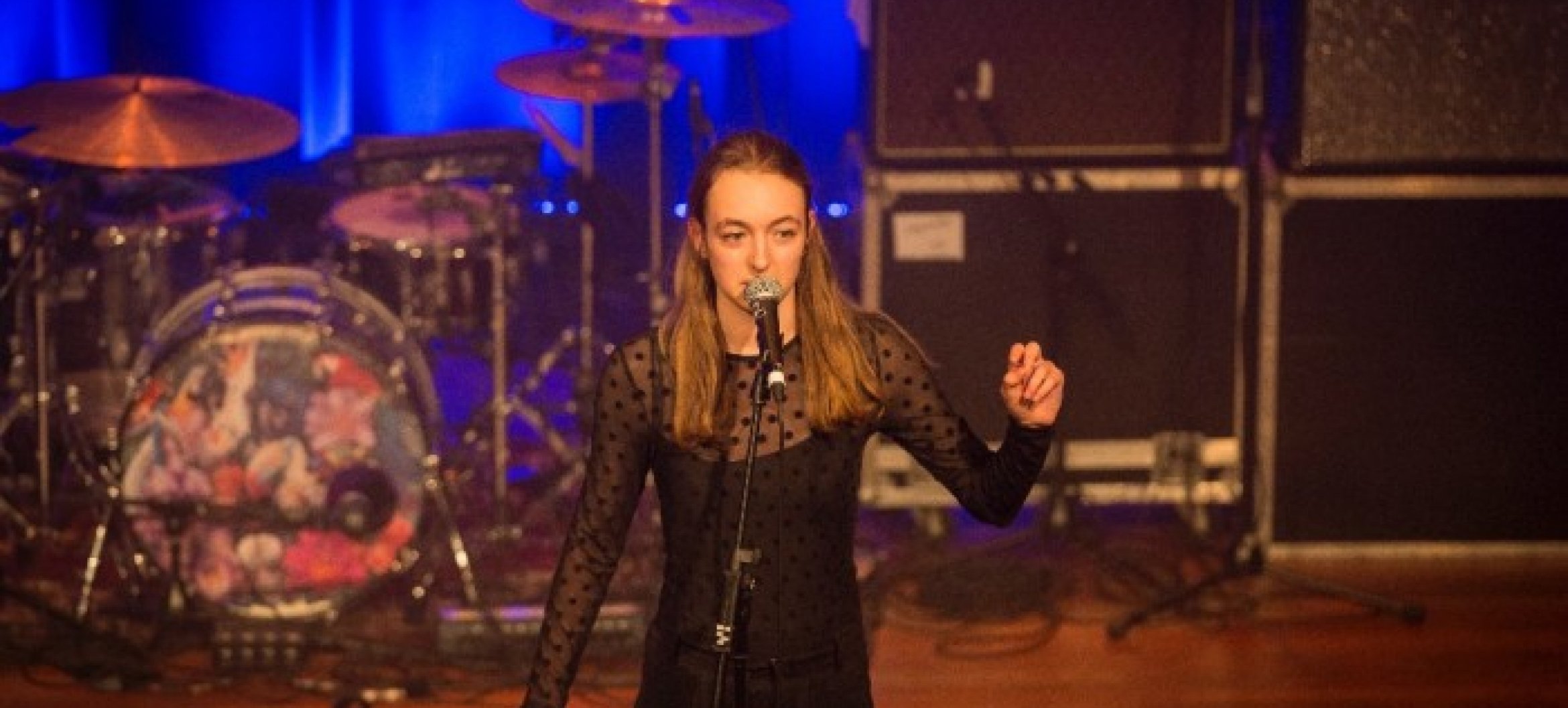 In Utrecht on the evening of Friday 27 January, Else Kemps, a 4th year Creative Writing student, won the 2017 National Poetry Slam. In a packed Cloud Nine Hall (TivoliVredenburg), Else pipped the other seven participants. The National Poetry Slam was being held for the 15th time this year and is part of National Poetry Week.
Heart-stopping final battle
The jury, which this year consisted of poet/performer Dennis Gaens, writer/dramatist Marjolijn van Heemstra and poet Alexis de Roode unanimously lauded born performer Gijs ter Haar. But in the final battle, the audience had the casting vote and chose the brilliant lyrics of Else Kemps, making her the winner of the 15th National Poetry Slam. Last year, Else had already come a very strong second in the National Poetry Slam and won the Turing poetry contest 2016. After winning that contest, she was house poet for Giel Beelen on 3FM for six months. This year she has won the National Poetry Slam, which means she will be representing the Netherlands at the Poetry Slam European Championships in Ireland and the World Championships in Paris.
Else Kemps hopes to graduate in Creative Writing in June with her collection De overblijfkinderen, in which the number of mental disorders per character is higher than their average age.