Band In Residence
During this week, the focus will be on playing music with others and making original music pieces yourself. Each year, members of a new 'band in residence' coach the students. Former bands include Snarky Puppy, Now vs Now and ICP Orchestra (in October 2017).
The American band Snarky Puppy as 'band in residence' in October 2013. The band members taught masterclasses, offered coaching to student ensembles, and more.
B!INGO
Jazz & Pop students spend a week working together with Music Theatre students and those of other art programmes at ArtEZ in Arnhem, such as Fine Art, Dance, Theatre and Creative Writing. This project stimulates students to think and work in an interdisciplinary setting.
Intrument2Days
During these two days, students from a major work together under the guidance of lecturers and renowned guest lecturers at one of the ArtEZ locations.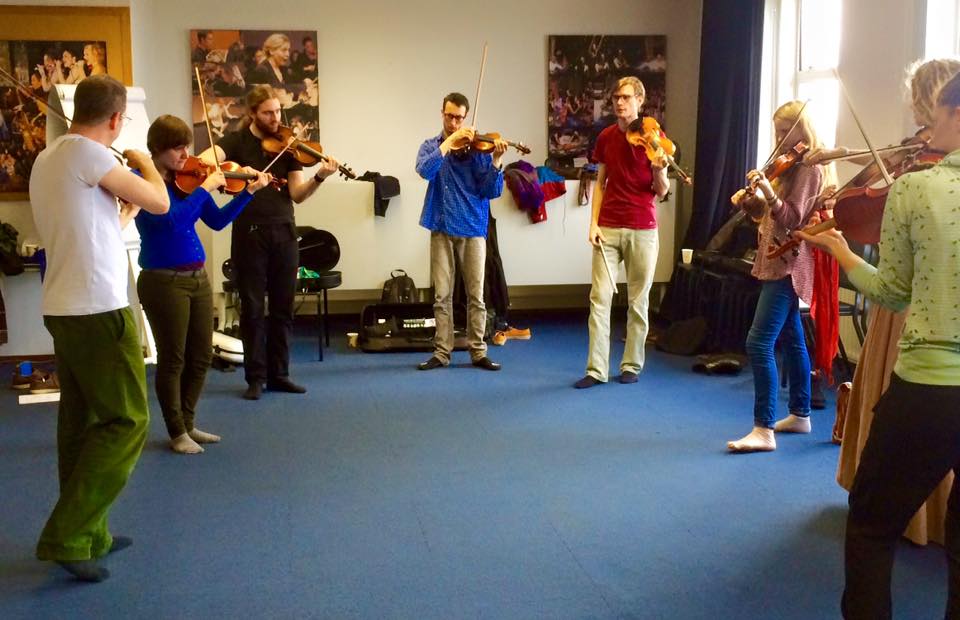 Exchange Week
Students can follow individual lessons with other major lecturers they choose themselves.
Composers Showreel
Only if you study the major Composition for Film & Theatre.
During these projects you rewrite the music and sound effects of well-known movies.