Boaz van Doornik and Laudy Verschuren win Mittelmoda Fashion Award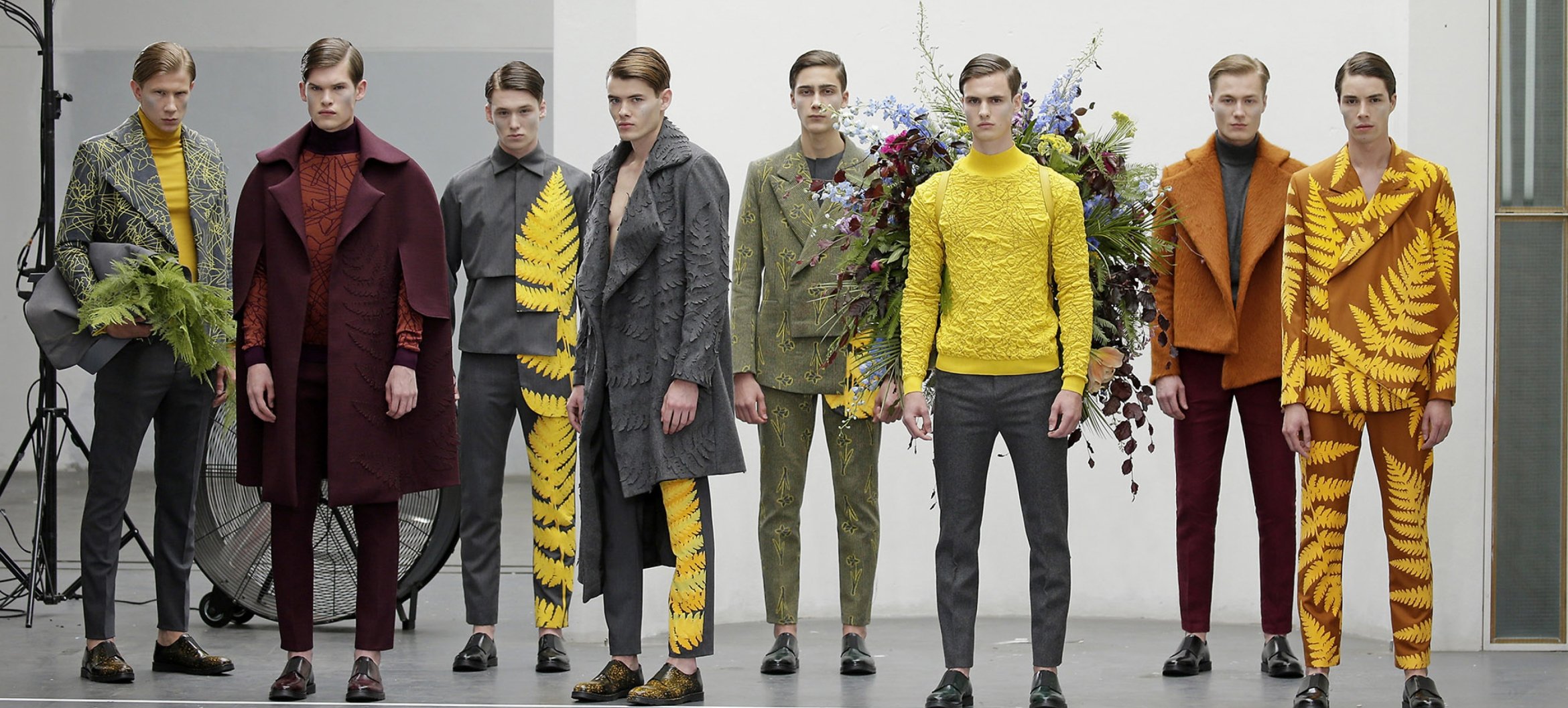 Boaz van Doornik and Laudy Verschuren (Bachelor's in Fashion Design alumni) both won the Mittelmoda Fashion Award in Milan. The awards were presented on Thursday 8 September during the Milano Unica, a large textile trade fair.
Boaz van Doornik won the 'Textile Special Award by Origin' for his ode to nature and his youth. The award was presented in collaboration with Originfair in the categories: leather, jewellery, technology and textile. The recently graduated designer won the category 'textile'. A condition for the nomination is that at least 80% of the outfit has to be handmade.
Laudy Verschuren won the 'Benetton Group Internship by Benetton Group' award. Her collection was inspired by 'the future perspective in which people and nature try to reconnect in a present-day urban environment'. The focus of the award, in collaboration with Benetton, was the concept of the Modern Traveller. Nominees' collections emphasised sustainability and made 'a strong statement with colour that reflects the heritage of the Italian brand Benetton'.
The Mittelmoda Awards were presented by the Mittelmoda International Lab which was set up by the Camera Nazionale della Moda Italiana, Sistema Moda Italia, Fondazione Industrie Cotone e Lino and Camera di Commercio di Gorizia. There is a collaboration with the fashion trade fair Vicenza Fiera spa in Vicenza. This was also the location of the Originfair up until this year. Mittelmoda and Vicenza Fiera launched the award show together in order to promote the integration of young creative designers in the fashion industry. This year was the 23rd edition of the award show.