Awards for Academy of Pop Music students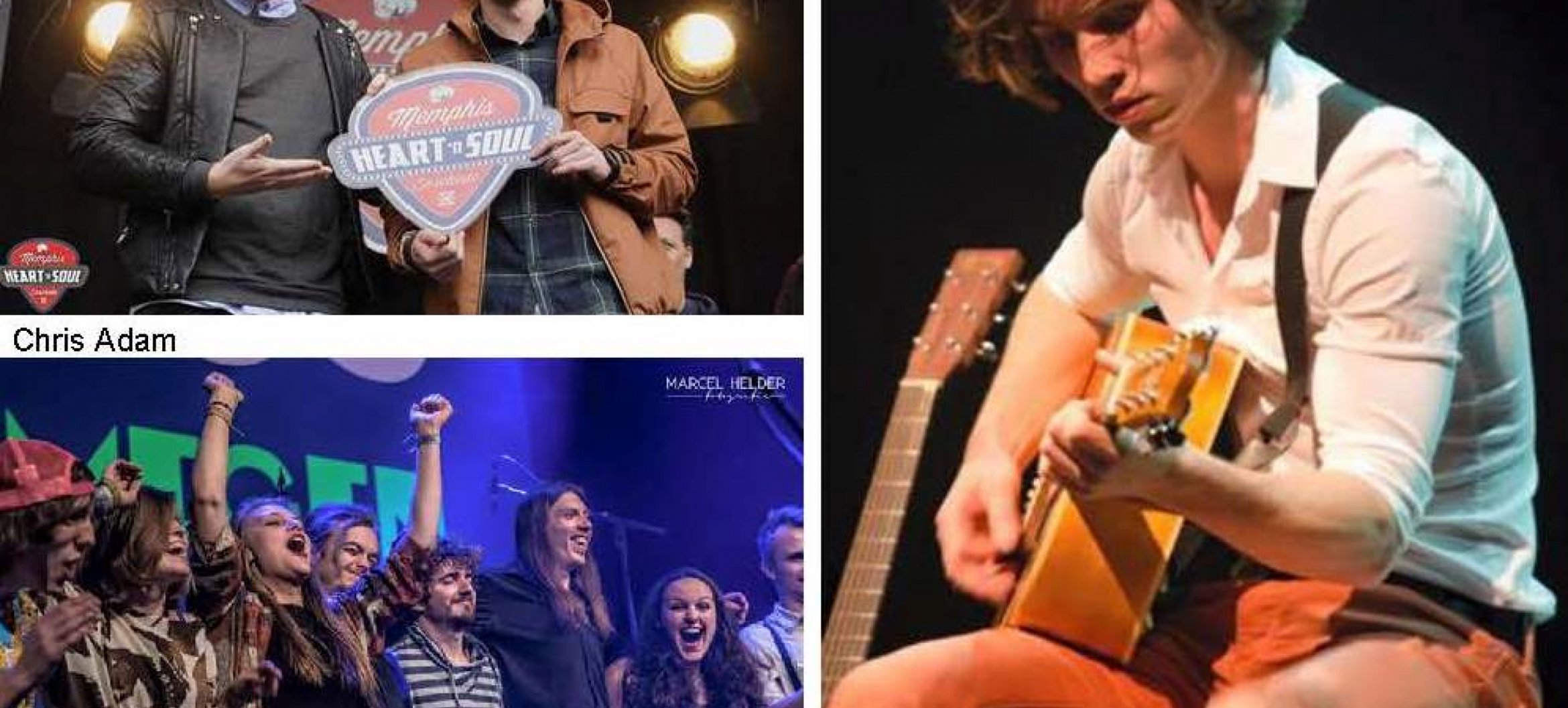 Memphis Heart 'n Soul Award 2016 for Chris Adam
The battle for Enschede's most prestigious music award: the Heart 'n Soul Award was awarded to Chris Adam. He is going to the famous Sun Studio in Memphis to record an album! The judging panel, led by Adje van den Berg, were impressed by the level of the participants and eventually chose Chris as the winner. The Memphis Heart 'n Soul Award is part of the eponymous festival that takes places over Whit weekend.
February Moon wins Rose of Nijmegen 2016
Indie pop/post-rock band February Moon have won the 2016 Rose of Nijmegen. The members of the band – Hanne van Renesse, Florian Hermsen, Casper Bongers and Bram den Boer – met each other at the ArtEZ Academy of Pop Music. Part of their prize includes various facilities for the recording, distribution and launch of a debut EP. The Rose of Nijmegen is the band competition of Nijmegen! This year was the 30th edition of the annual band competition organised by Poppodium Doornroosje. The finale took place on 19 May.
Mart Hillen puts the Academy of Pop Music in the spotlight again
On 28 May, Mart Hillen, guitar student at the Academy of Pop Music, won the 'Rabo on Stage' open mic competition. After 50 entries and three preliminary rounds from 18 selected candidates, six acts performed in the finale at a packed Hanzehof theatre in Zutphen. Mart convinced the judges with his guitar playing and won a Rabo Masterclass – a workshop from a professional who works in the same genre as the winner. The audience listened breathlessly to his performance, in which he used his technique in a very musical manner to demonstrate the guitar's versatility. Rabo on Stage is organised by the theatres in Lochem, Winterswijk and Zutphen, in collaboration with Rabobank.