Together in solidarity
Fine Art

Design

Fashion

Creative Writing

Music

Dance

Theatre

Architecture and...

Education in Art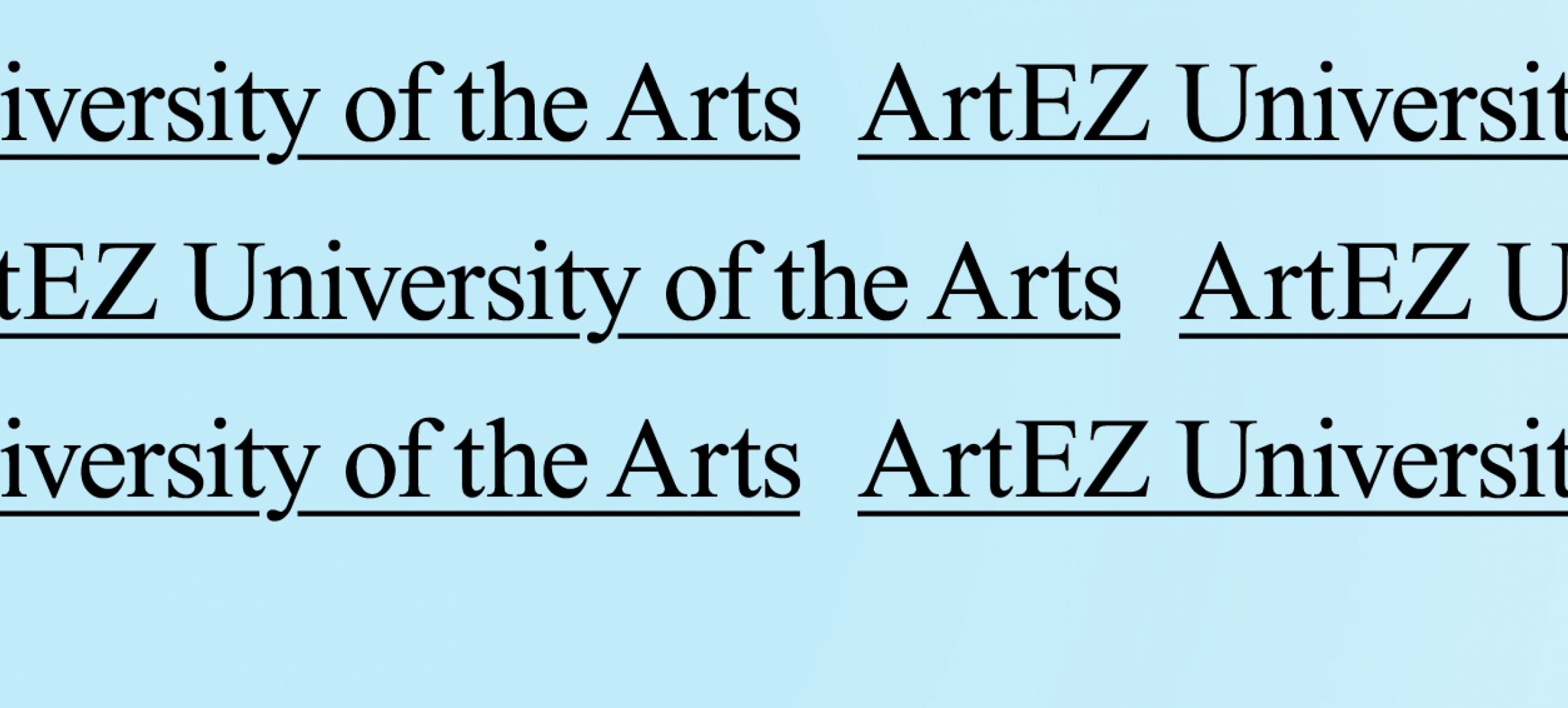 ArtEZ absolutely and unequivocally stands against racism and all its intersectional injustices of sexism, homophobia, transphobia, xenophobia, and ableism in the societies we live in. We are committed to an inclusive and safe learning and working environment for every member of the ArtEZ community. This is non-negotiable.
In the last few days, staff and students have asked why they have not seen a statement from ArtEZ about the global movement Black Lives Matter or the #metoo situations in our work field.
We write this statement, because the global conversations have centered our attention on systemic racism and the intersectional injustices based on gender, sexuality, ability, and ethnicity. ArtEZ, with its commitment to a vision of arts as a transformative force, realizes that in these times solidarity and alliance are critical to sustain this movement of change. In the last few years, we dedicated our energy, resources, and attention to examining, understanding, and working out the ways to build diverse environments. We have taken structural steps in the last few years, hosting public conversations around racial discrimination, organizing feminist reading groups to resist sexism and misogyny, organized safe spaces for queer support, created informal meeting spaces for international students, encouraged student participation in governance, and inquired into ways by which we can decolonize our education. We are working on codes of conduct and protocols for safety and well-being that can address questions of discrimination and abuse through proper channels adhering to our driving principle of Duty of Care. We are working at expanding the scope of our practice through cooperation with other partners and communities. As cosignatories to the UN Sustainable Development Goals linked at reducing inequality, we also hold ourselves publicly accountable to the development of these policies.
We know that merely providing a critique or making these fault-lines transparent is not enough. As a subset of the larger society that we live in, we have to recognize that we work within and negotiate with structures of exclusion, bias, and hostility that are present in our everyday lives despite our continued efforts to fight it. We are at a moment in history that teaches us that inaction is not an option and more sustained action is needed.
Following this call for action, we take this moment to turn the mirror to ourselves: critiquing, challenging, and unflinchingly analyzing who we are as an organization and how do we find the moral, political, and social courage and authority to address institutional injustice, structural discriminations, and unconscious biases. This statement, with its commitment to building inclusive and safe environment is to commit ourselves, collectively, beyond words and gestures, to work towards establishing these principles.
While we are aware that there are no 'quick fixes' and 'easy solutions', we want to embrace this challenge, with creative energy and the compassionate care that we aspire for.
This statement is an invitation to all our different communities to encounter difficult, uneasy, existential questions that can help take concrete steps in our collective fight against institutional injustice, structural discriminations, and unconscious bias.
This statement is a commitment to create safe and inclusive, diverse and humane environments at ArtEZ. It is also an invitation to form a collective social movement within our community that helps shape the culture of our university. The responsibility of shaping this safe space is collective.
This statement is a declaration of where we stand, and an invitation to the different members of the community – directors, heads, teachers, staff, students, participatory councils and governing bodies – to embrace this and work on concrete plans, fitting in every community within ArtEZ, so we can hold each other accountable to build a future that we collectively believe in. Your community will inform you on how and when to work on it.
Yours in solidary and strength,
Marjolijn Brussaard
Maarten Bremer
Marc Boumeester
Michiel Klatte
Rob Kramer
Nishant Shah
Laurien Timmermans
Thom Wildeboer
Maritska Witte
Wilhelm Weitkamp
Carin Rustema