Master class jazz guitarist Gilad Hekselman november 24 in Arnhem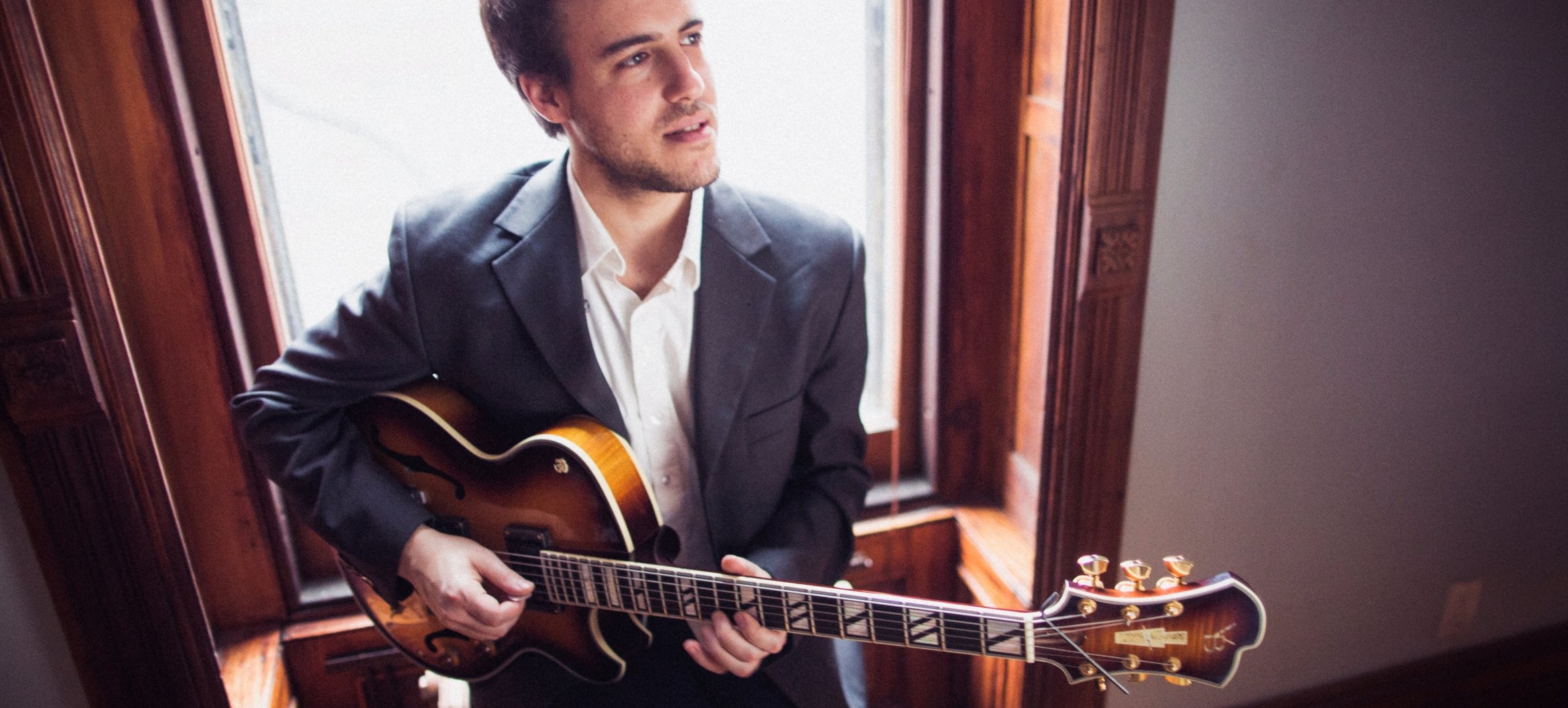 Israeli guitarists Gilad Hekselman is conquering the jazz world with his clear, imaginative playing. He is one of the remarkable young Israeli-born jazz musicians who are conquering the world from Brooklyn, New York, with among others Avishai Cohen and Ari Hoenig. Gilad has a unique sound, with a warm and clear guitar tone and imaginative improvisations. His narrative melodies are captivating and timeless. He has collaborated with likeminded musicians such as Chris Potter, Mark Turner en Jeff Ballard. Gilad and his trio are celebrating the release of his fifth album Homes on the JazzVillage label.
'The feeling in a small club quickly grows intense when Gilad Hekselman, an Israeli jazz guitarist in his mid-20s, steps up to improvise. Since arriving in New York, Mr. Hekselman has set himself roughly up in the line of Pat Metheny and Kurt Rosenwinkel, with a warm and clean guitar tone, clear articulation, crazily extended improvisational ideas...' (New York Times).
With his gHex Trio, with Joe Martin on bass and Kush Abadey on drums, he will be playing music from the new album Homes in a concert on the evening of the master class at Stella by Starlight.
November 24
4-6PM Master Class Gilad Hekselman ArtEZ Arnhem Concert Hall
9 PM concert gHex Trio at Stella By Starlight