GESPOT: Campagne Catch of the Day 2050 met werk van studenten Illustration Design wint twee Dutch Creativity Awards
De campagne Catch of the Day 2050 waar studenten van Illustration Design aan meewerkten, is tweemaal bekroond met een Dutch Creativity Award. De campagne is bedacht door non-profitorganisatie Sea Shepherd in samenwerking met Ogilvy Social.Lab Amsterdam. De nu tweedejaarsstudenten van Illustration Design werkten hier vorig jaar aan onder leiding van docent TRIK samen mee met studenten van de Design Academy Eindhoven. Zij hebben vissen en schaaldieren nagemaakt met als materiaal gevonden visnetten uit de Noordzee.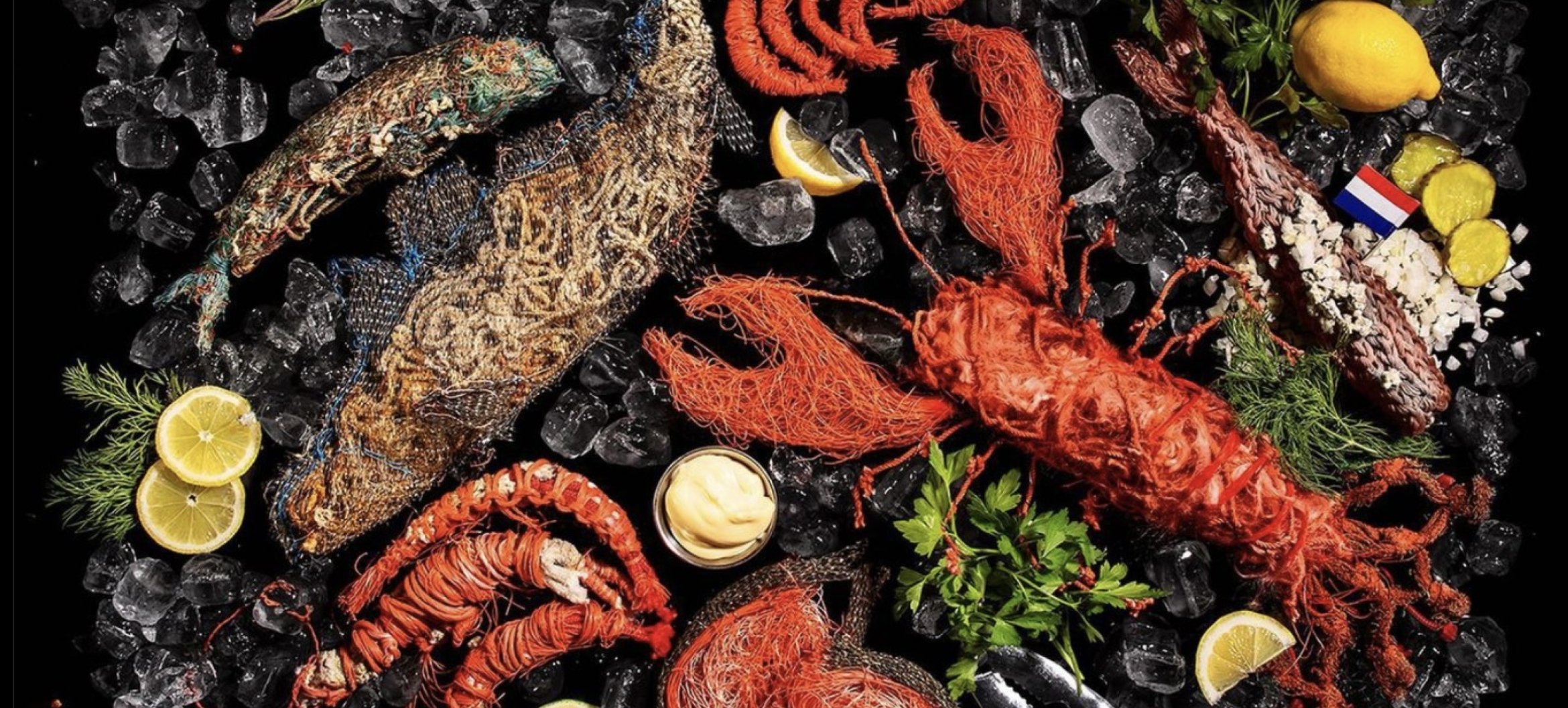 De campagne kreeg een gouden award in de categorie Society en een bronzen award in de categorie Art Direction. De gemaakte vissen van de studenten onder leiding van docent TRIK hadden een prominente rol in de campagnevideo.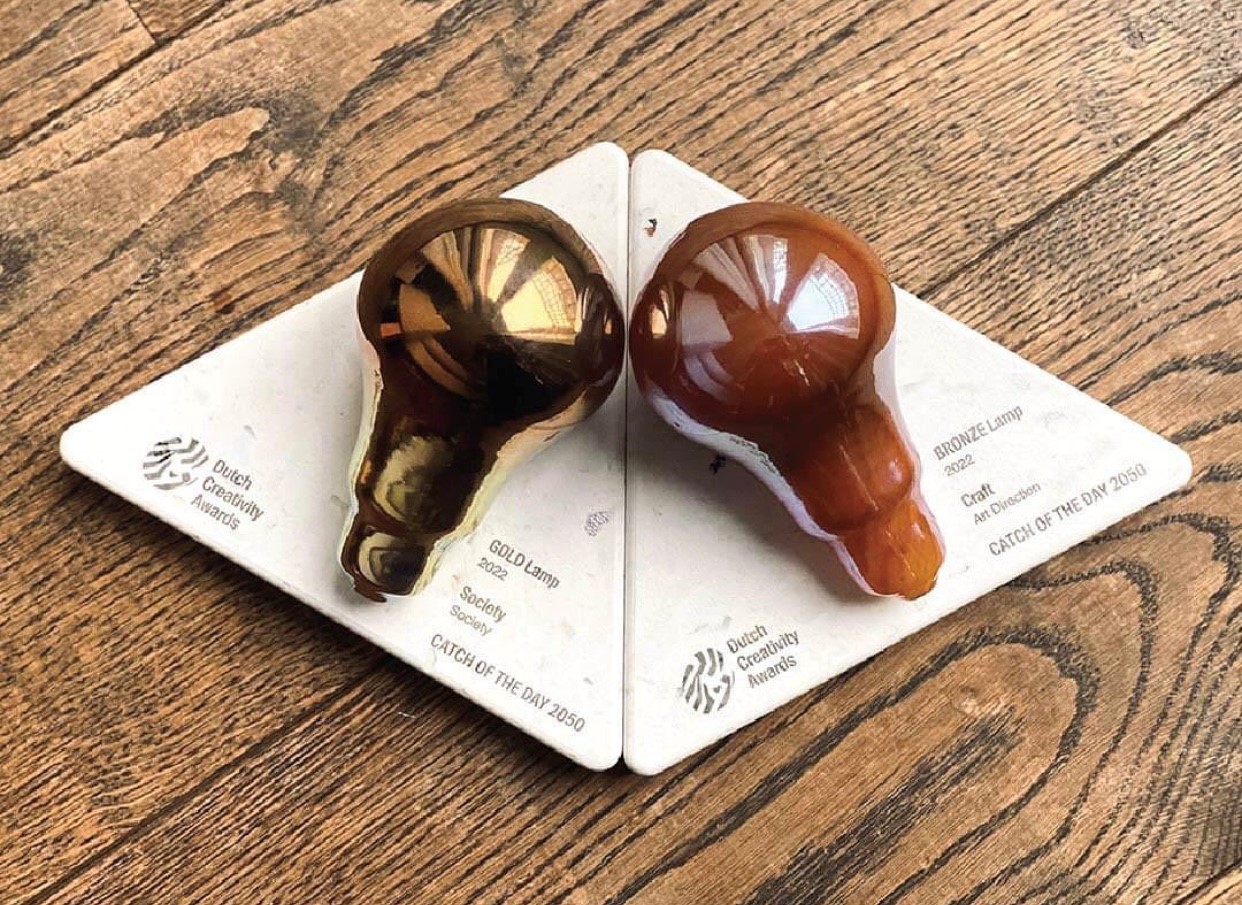 Zoals de naam Catch of the Day 2050 suggereert, gaat de campagne over wat er in 2050 in de zee zwemt. Zijn dit dan nog vissen en schelpdieren, of worden de dieren vervangen voor zeeafval? Als er niks verandert, lijkt zeeafval namelijk de strijd te winnen. Non-profitorganisatie Sea Sherpherd vraagt al jaren aandacht voor dit probleem. Voor de campagne uit april schakelde de NGO het bureau Ogilvy Social.Lab Amsterdam in samen met studenten van Illustration Design en de Design Academy Eindhoven.
De jury van de Dutch Creativity Awards zei het volgende over de campagne Catch of the Day 2050:
'Catch of the Day 2050' addresses a VERY relevant issue; hitting the right spot with its execution, craft and how uncomfortable it makes you feel. It is a moving piece that inevitably draws a crowd by tapping into Dutch culture. Worthy of a being in art exhibitions to share amongst future generations.
Bekijk de video Catch of the Day 2050:
Benieuwd naar meer informatie over de campagne? Lees ons artikel over de campagne zelf.