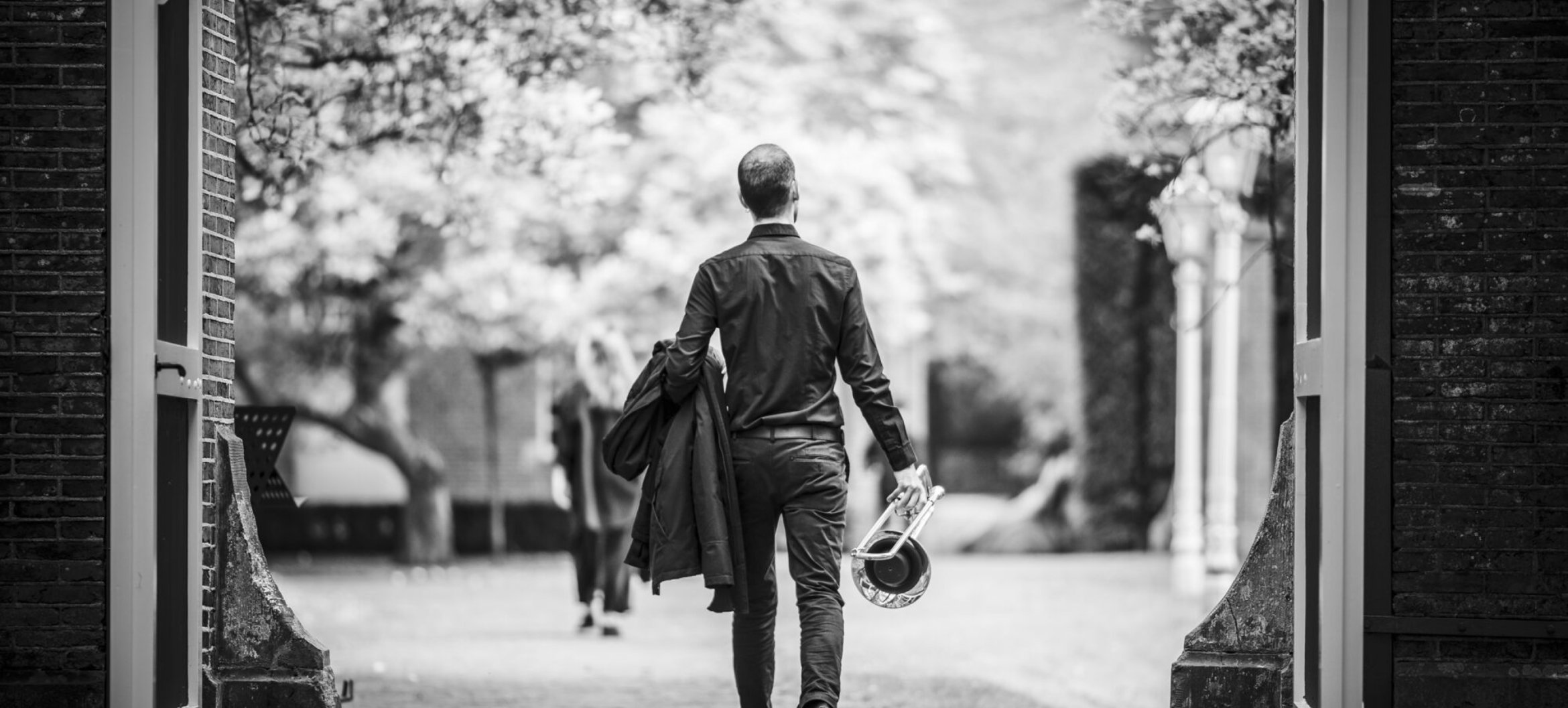 THE SOUND OF TROMBONE
An exploratory journey over the expressive capabilities of trombone playing.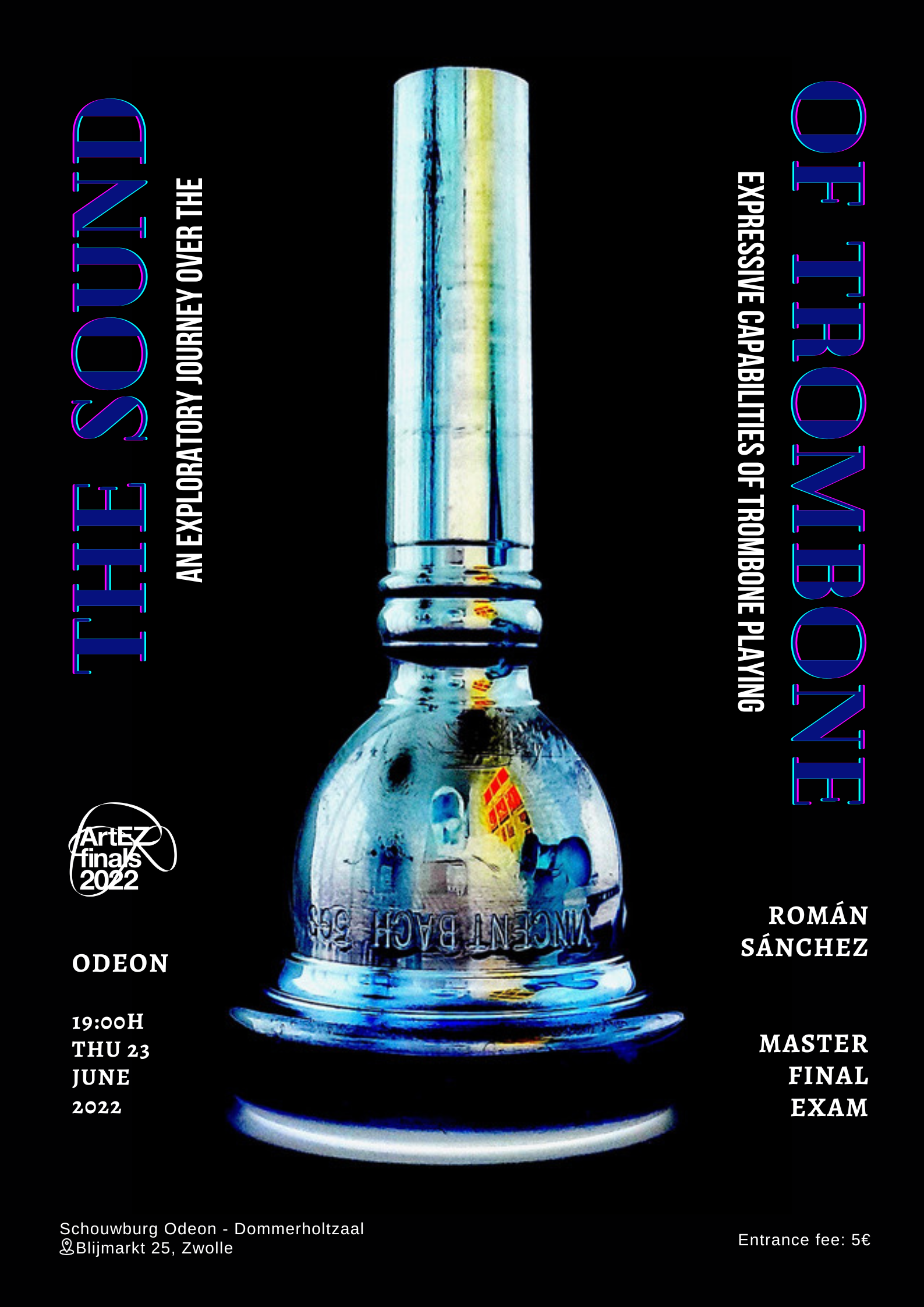 Accompany trombonist Román Sánchez on this exploratory musical voyage: Through distinct sound landscapes, the artist aims to question and explore together with the public the expressive possibilities of trombone playing, by approaching the instrument through contrasting musical frameworks, focusing on its diverse sonorous capabilities.
Via research and a contemporary approach, the musician will showcase five different sonorous landscapes, each deriving from a particular musical background. As a result, the artist hopes to help the audience engage with the communicative and expressive process of music-making from a holistic perspective and build a broader understanding of the possibilities of this instrument.
Román Sánchez is an eclectic trombonist and artist from Spain. With a classical music background, he finished his Bachelor's studies in Barcelona in 2016. After 4 years of working both as classical and pop trombonist in Spain and the U.S., he moved to the Netherlands to study a Master of Music with Prof. Jilt Jansma in ArtEZ Zwolle, with the goal of both crafting excellence in trombone playing and broadening his musical and artistic perspective. During his stay at this Master's, Román has grown a sensibility for experimental and contemporary music and multidisciplinary art, mixing classical music with diverse disciplines such as dance, poetry, electronics and free improvisation.
Deze pagina is voor het laatst gewijzigd op 24 augustus 2022
Sta jij op deze pagina? En heb je een opmerking? Mail naar de redactie.