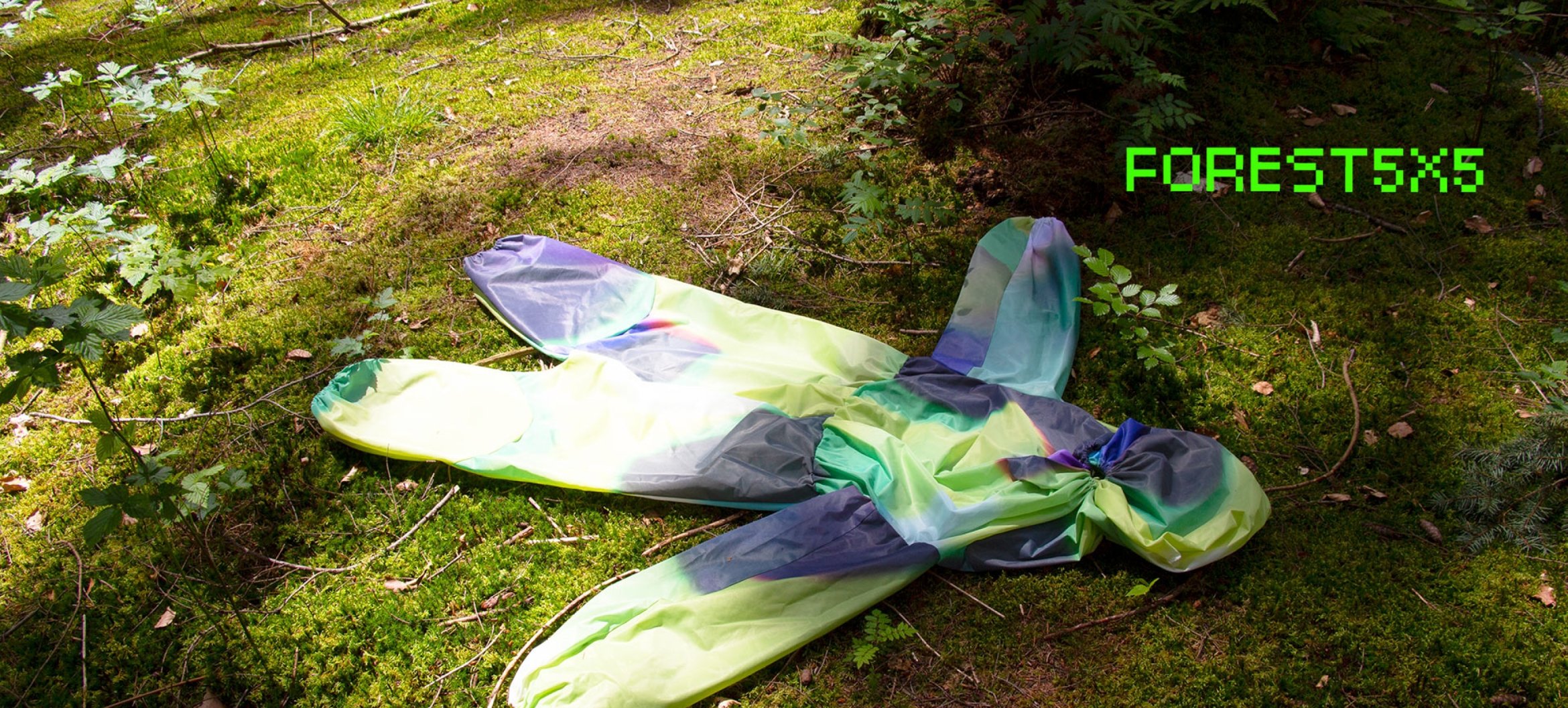 The F O R E S T 5 X 5 project is an embodiment experience that aims to redefine and question the understanding of a forest as an entity. We are facing an undeniable climate crisis. Our perception of nature has become a crafted and segmented area of governance.


We cannot escape our human bodies but we might be able to expand the capabilities of the mind by facilitating bodily sensations and gaining physical empathy towards a forest. Shifting the 'ego' towards the 'eco' and bridging the gaps between humans and non-humans.
Deze pagina is voor het laatst gewijzigd op 7 juli 2021
Sta jij op deze pagina? En heb je een opmerking? Mail naar de redactie.