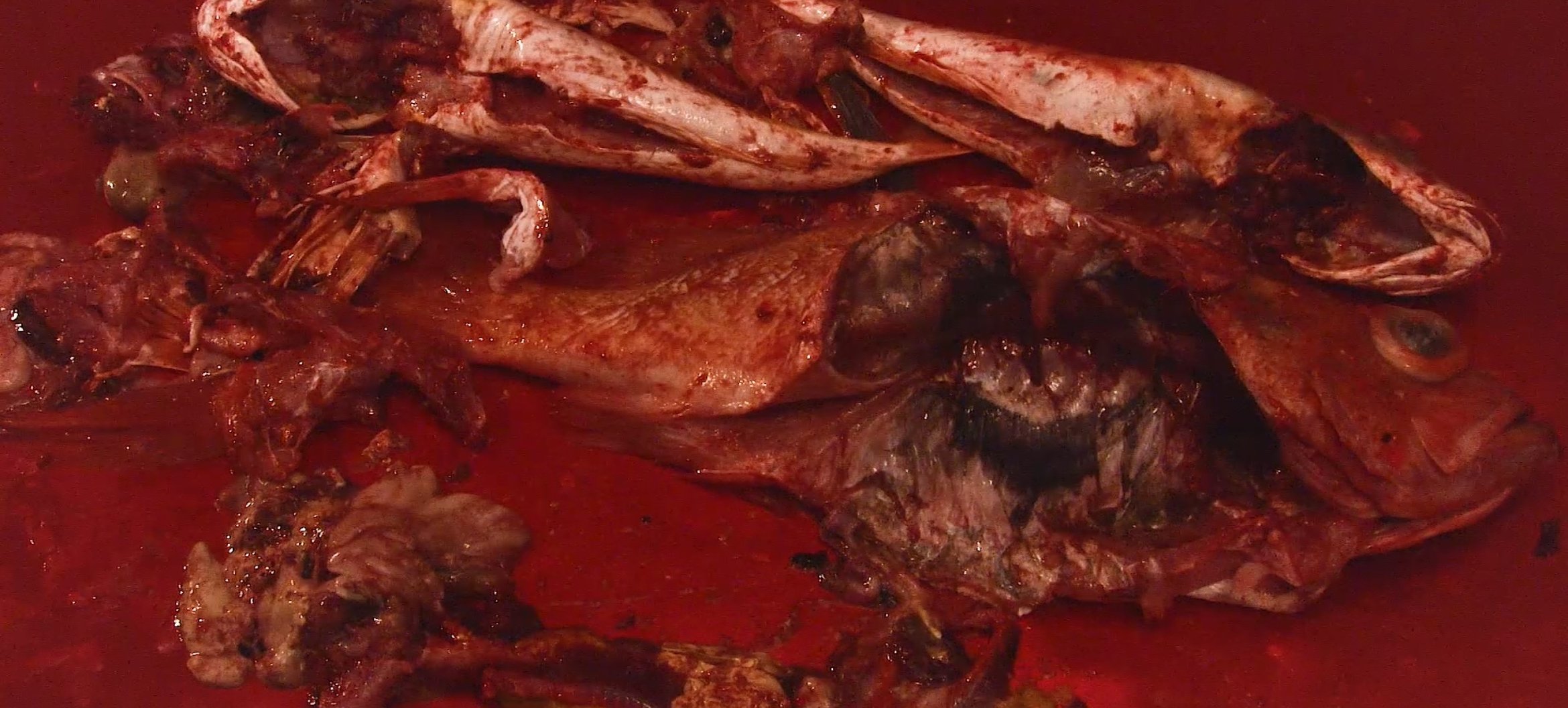 Kleopatra Vorria (Athens, Greece 1995) 
The foundations of my practice are found in stories of womanhood and the forms of power play that come with them. I have always been intrigued by the physicality of conflict; what happens if you de-contextualise and re-materialize it. The instances where reality edges on 'surreality',, just by approaching the border between what is "civil" and what is "gross, inappropriate". In my world, moments become eons, echoing onto each other into an endless primordial red, finding new meaning through what is being left unsaid. I take those moments out of my life and of those around me, tales I have been told, film and literature, and my own body. 
As I collect these texts, a script emerges, narrated by an idealized female persona. A script can then become a film, a sound installation or a performance. Where is the point where universal definitions get paradoxical and words unveil their inherent ambiguity? I look for discomfort, aggression, rawness, concepts that I can sense and feel before I can put them on paper. The use of tongue and body serves as my translator, and projects meaning onto feeling, bursting through as my private exorcism. 
Deze pagina is voor het laatst gewijzigd op 26 juni 2021
Sta jij op deze pagina? En heb je een opmerking? Mail naar de redactie.