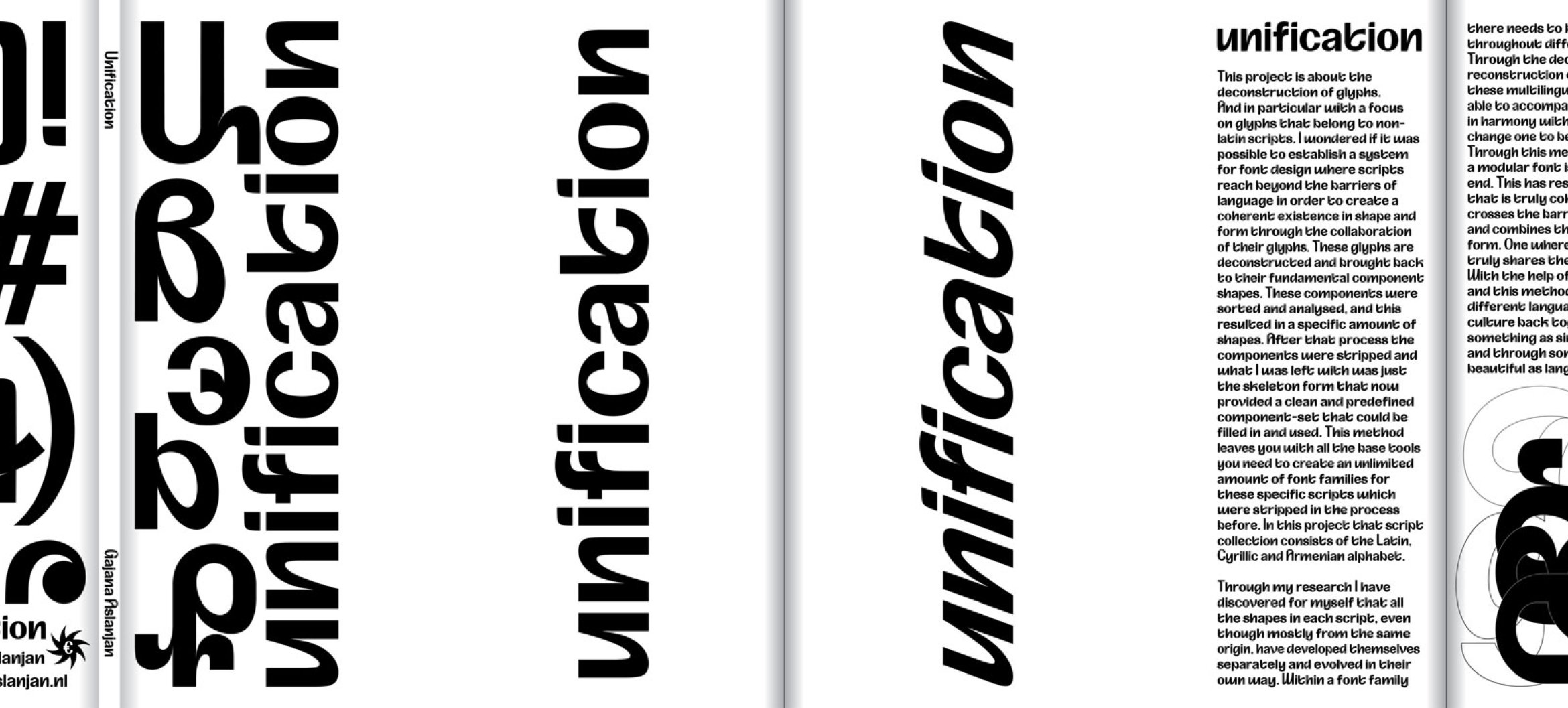 Gajana Aslanjan is a graphic designer and type designer based in The Hague. She is Armenian in Heritage but born in Tashkent, Uzbekistan in Central Asia and for for the past 23 years experienced multiple cultures and languages living next to each other but never together. So while growing up trilingual she has always felt like her surroundings were separated in different cultural spaces. And this separation is also something she has seen happen a lot within type design. Most typefaces have been designed in the west by white males and either only support the Latin script or at maximum only reach out to Pan European alphabets. With a fascination for type and different languages and their scripts she strives to bring them closer together through the means of design. For her Research project she wanted to create a way where it is possible to make a font family that is truly cohesive. And crosses cultural and language barriers and forms different scripts to fit in one piece. A font that without restrictions flows into each other and lives, breathes and functions as one whole thing, as one family.
Finals-werk: Unification
Deze pagina is voor het laatst gewijzigd op 3 november 2020
Sta jij op deze pagina? En heb je een opmerking? Mail naar de redactie.