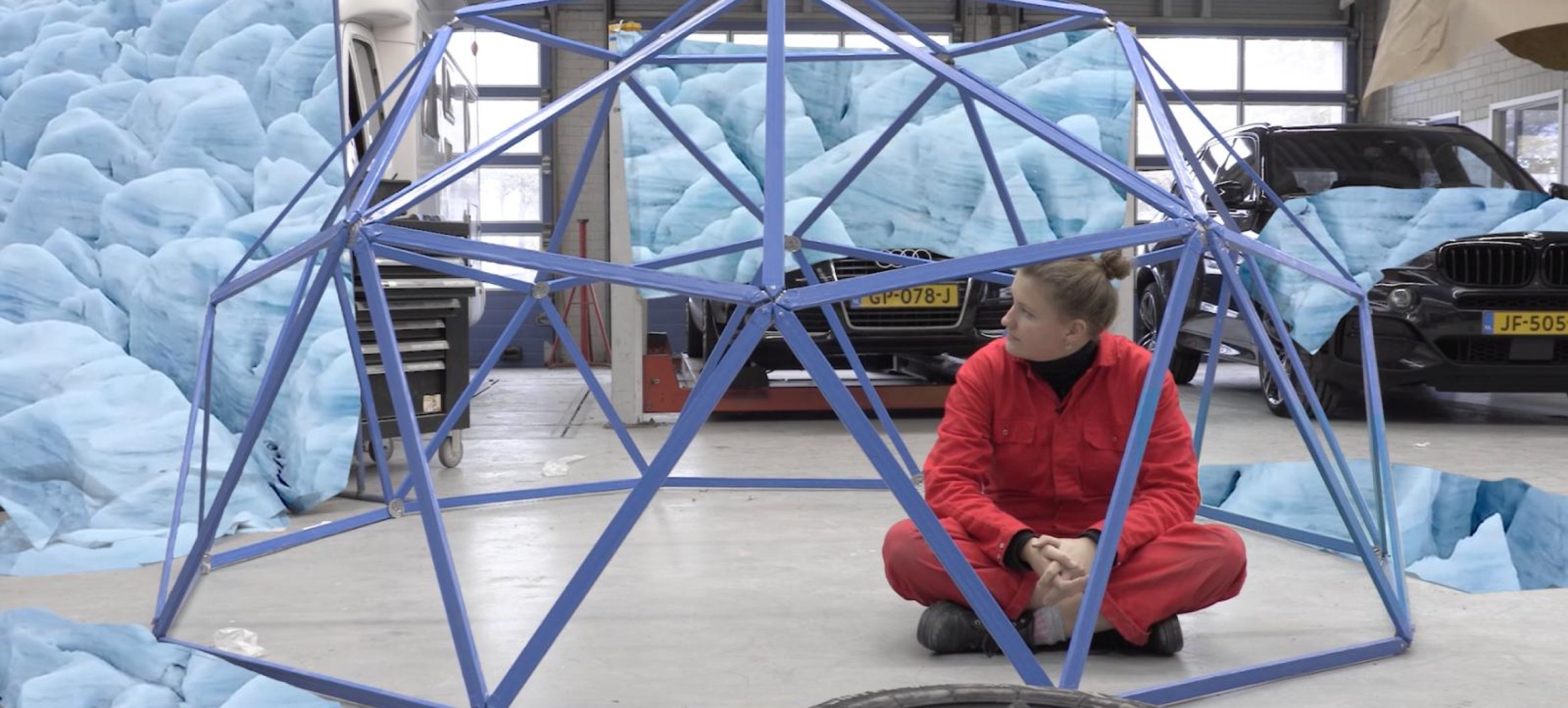 I have always been interested in the environment and in the past four years at the academy I did multiple projects around this theme. After graduation I want to continue my design journey on a sustainable path. For graduation, I tried to find my voice by questioning my own personal bubble through a video work that takes place in my dad's workshop, and shows the clash of nature and industry within a very personal space. This workshop is the place where I first made graphic design work, and where I decided I wanted to study design. The video installation is called The Necessity of a Happy Ending, which originates from a nagging thought I kept having during the pandemic. My research project has a strong connection with my thesis, which explores the relationship between graphic design and the climate emergency. These ideas evolved from the observation that graphic design programs do not educate students enough about climate change and a designer's ability to influence or respond to it.
For the practical assignment I worked on the editorial team of the Post: Rodent, a paper designed for students. Together with Merel Steneker, I designed a new headquarters for the Post: Rodent editors in the virtual game Sims, which was a way to escape from the current world by entering a place where you can be at home, at school, or on a beach simultaneously.
Graduating in 2020 has brought with it many challenges. Not only in sketching and production for projects, but mostly in communicating with other students and graduation advisors. We learned to reflect upon ourselves and our society, and these times give us a moment to look at the future and how we as designers can influence our surroundings.
Finals-werk: The Necessity of a Happy Ending
Deze pagina is voor het laatst gewijzigd op 3 november 2020
Sta jij op deze pagina? En heb je een opmerking? Mail naar de redactie.