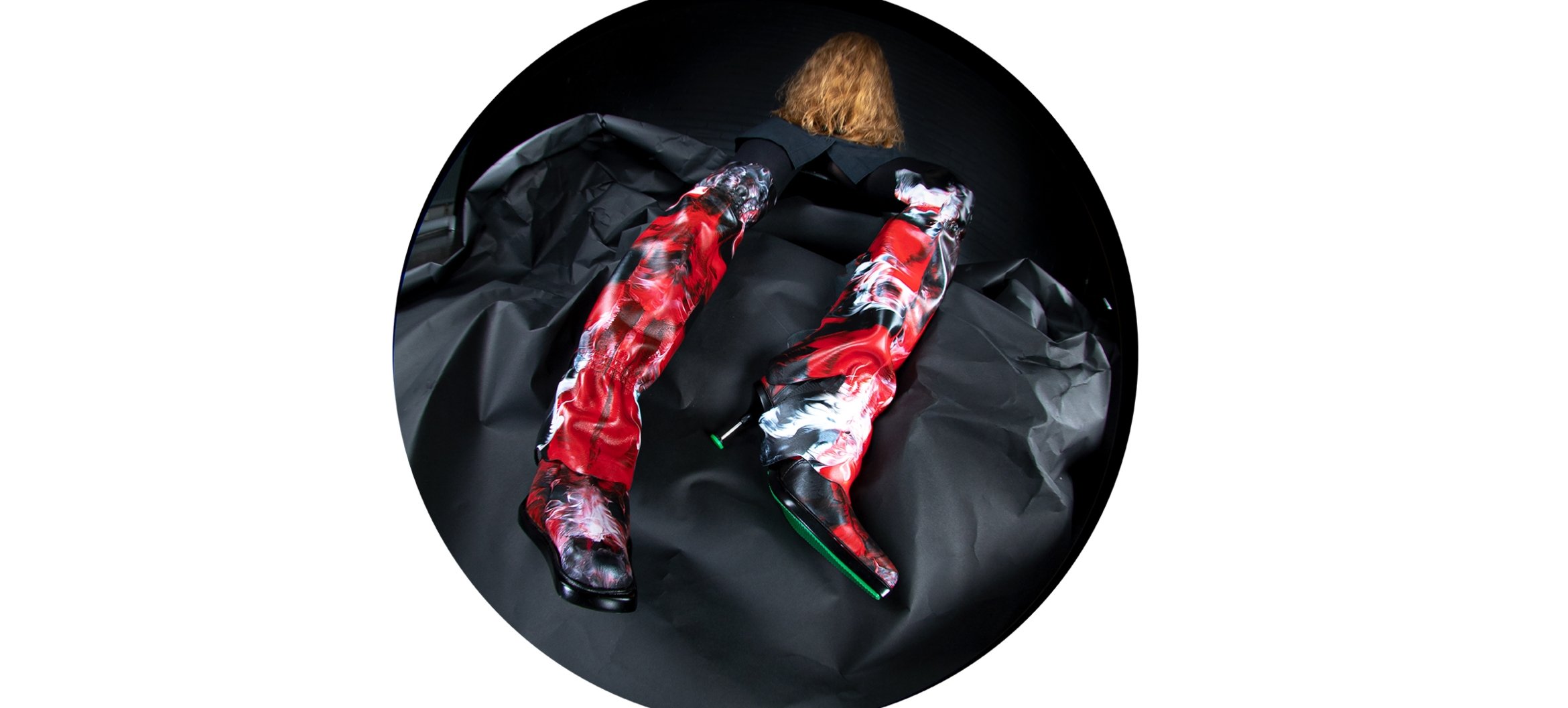 In my work I'm playing with my big experience of creation. As a designer I'm privileged to bring this experience into the world through my work. I'm looking for the different ways of identity en their expressions. I'm using moulage to represent this thought. In this way I create a design language that combines variation and coincidence as a method.
I started my graduation project "Je rêve" from a research question, namely: "How can I use randomness as a method in my design process?" In which ways can I place the human action at the center of the application and processing of material and patterns? Je rêve not only represents the methodology within this collection, but also represents my overall working method. It is about the use of unexpected process actions. I determined the shape of my collection by freely applying clay and paint. For example, I used the Rorschach technique. This created unpredictable shapes and pattern developments, which I then translate into a shoe and accessories collection. In this way I play with the free intuitions of the human and the control of the action that ultimately give a lot of freedom. This working method allows for interpretation and application in which the patterns are created by the paint stain and silhouettes are created by the symmetry.
To further develop my knowledge within shoe technology, I am going to follow a study as an orthopedic shoemaker. The combination of my fashionable interests and the technical skills as an orthopedist seems to me to be an exciting and unique combination. The coming years will be all about bringing these two worlds together and learning even more in the technical field.
Deze pagina is voor het laatst gewijzigd op 2 november 2020
Sta jij op deze pagina? En heb je een opmerking? Mail naar de redactie.